We're only days away from the next Hard On event in London – Saturday 19 January is when the men will be hitting Bloc South in Vauxhall, and they'll be hitting it hard.
One of the many things we enjoy about an event like Hard On, is getting involved in the build-up – figuring out who is going to be there, feeling the energy and excitement building.
At Saturday's event, the music will be provided by Brent Nicholls and the entertainment that has been booked is Aymeric DeVille and Marco Napoli.
If you've been to Hard On, you'll appreciate that the shows are always fairly interactive, and Aymeric has apparently requested a load challenge. So, that should get the party going.
Marco Napoli has helpfully confirmed that his load is probably going to be among the first that Aymeric takes on the night.
We're particularly excited that Marco is going to be bringing some company to London for the event – his boyfriend Joel Someone will be there, for support.
Who else is going to be having some fun? Here's who we've spotted so far:
Just repeating this because it's important. Aymeric Deville – load-challenge.
See you there!
We want to hear your opinion
Japanese masculinity defined by art
Bara is the kind of #gaygeek anime art we can really get into.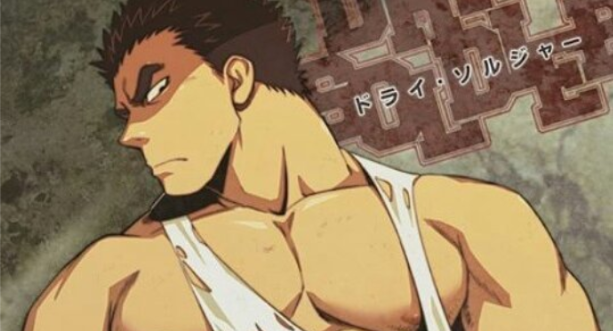 I'm a bit obsessed with the style of graphic art from Japan known as Bara.
Bara is a genre of the manga art-form that focuses on sex between men.
Its origins can be traced back to the early 1950s, when magazines in Japan — such as Adonis — began to focus on gay art and content.
While Bara can vary in its style, generally it features masculine men that you could categorise as muscle-bears.
Some of the leading creators of Bara include Gengoroh Tagame — published in the magazine G-men — and Susumu Hirosegawa.
I guess you could describe Bara as the Japanese equivalent of Tom of Finland.
Anyway, it's hot.