As the Mr Gay Europe competition officially kicks off, I caught up with Tore Aasheim for a behind-the-scenes look at how the battle for the crown will play out.
What's the history of the Mr Gay Europe competition?
The first MGE was held in 2005 in Oslo, Norway — during EuroPride. It was originally just a party idea, thought to be a one-time event, but even before the event was over several countries had applied to be the next year's host.
In 2010, the final was cancelled because a major sponsor pulled out, and in 2015 we took a break to adjust the concept since we felt the competition was heading in the wrong direction — we were becoming something of a beauty pageant and we needed to change focus.
MGE has taken place in Oslo in 2005 and 2009, Amsterdam in 2006, Budapest in 2007 and 2008, Stockholm in 20017, Stockholm, Sweden and Oppdal, Norway in 2016, Vienna and Bregenz, Austria in 2014, Prague in 2013, Rome in 2012, and Poaina Brasov, Romania in 2011.
The 2018 final of Mr Gay Europe will be held in Poland in August — why was Poland the right place to hold the final of Mr Gay Europe 2018?
Mr Gay Europe 2018 takes place in the cities of Warsaw and Poznan. The delegates will also visit one of the German concentration camps in Poland to learn more about this part of gay history and the origin of the pink triangle.
We chose Poland because of the situation for LGBTQ people in this country. We want to draw attention to the situation, and to show the gay community of Poland that it has the support of its brothers and sisters across Europe. This year's final is the most political statement we have made so far in the history of the competition.
To enter Mr Gay Europe, do I have to be the current champion of my own country?
Yes and no. Some countries have national producers, some don't. England, Scotland, and Wales can participate separately, and these three countries have the same producer. If a country has a national producer, you must compete in the national competition first and the winner of the national competition represents the country. If there's no national producer, you can sign on as a wild card — you'll then not be Mr Gay X, but instead will be X representing Country X.
How many contestants are you expecting to enter Mr Gay Europe 2018?
We have a goal to have at least 10 countries take part. The numbers vary from year to year because in some cases it's the political climate that decides if a country can take part or not, sometimes the delegate can't get time off work, sometimes the local sponsors don't cover the travel expenses, and sometimes a producer chooses to cater to his sponsors instead of sending a delegate. You also have to keep in mind that everything is done on a volunteer-basis, so the delegates and producers need the financial support of sponsors.
Are there any countries that won't be entering that you would like to see represented?
The competition is open to everyone, but of course we'd like to see delegates from countries where the situation for the LGBTQ people isn't that good — just as political statements, and to show that gay people are everywhere, and we won't succumb to pressure, hatred, or discrimination.
How is Mr Gay Europe selected?
During and before the final, the delegates have to take part in different challenges — a preliminary interview, a written test, presenting a project, and work on social media. They also have a sports challenge, and a photo session.
MGE used to have a swimwear competition, and a talent competition, but this has been taken out of the program.
After each challenge, the delegates are awarded points, and these points are added together. It's like a really hard job interview. Each challenge is judged by at least five judges from different walks of life — men, women, gay, and straight.
What does Mr Gay Europe win?
Since MGE is more of a political competition, you're not in it to win cruises or cash. We invite the winner to travel and meet politicians, and opinion leaders, and to learn from them and inform them about the situation of LGBTQ people across Europe. For 2018 we are going to step up this activity.
Where will the Mr Gay Europe finals be held in 2019?
The cities of MGE for 2019, 2020, and 2021 are already picked and decided, but we have a tradition of announcing the next year's city at the end of each competition. So, you'll have to wait until 12 August to find out where we'll be going next year.
Meet some of the contestants
Mr Gay Europe 2018 takes place in Poland 4–12 August.
Follow Mr Gay Europe on Twitter
We want to hear your opinion
What are your plans for the weekend?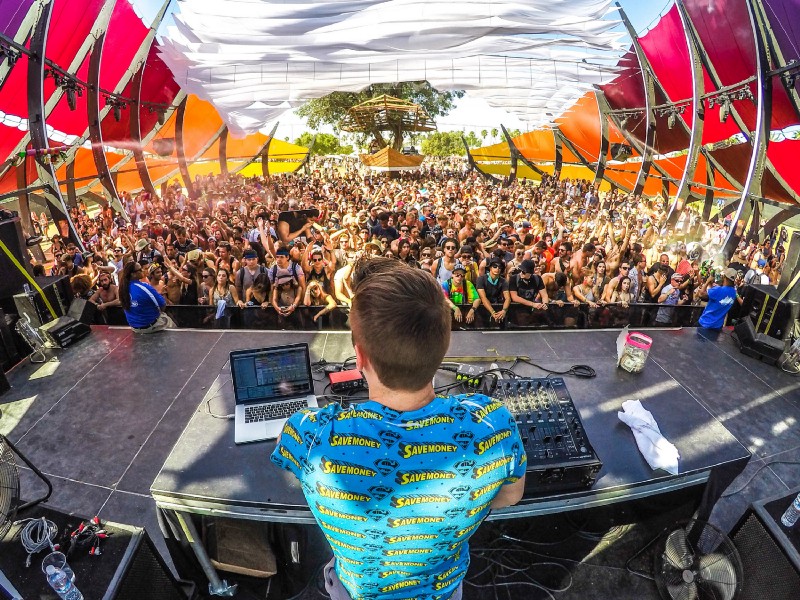 Here's some up-coming events that have caught our eye:
Music, Theatre, and Art
Travel and Parties
Things to watch
Things to read