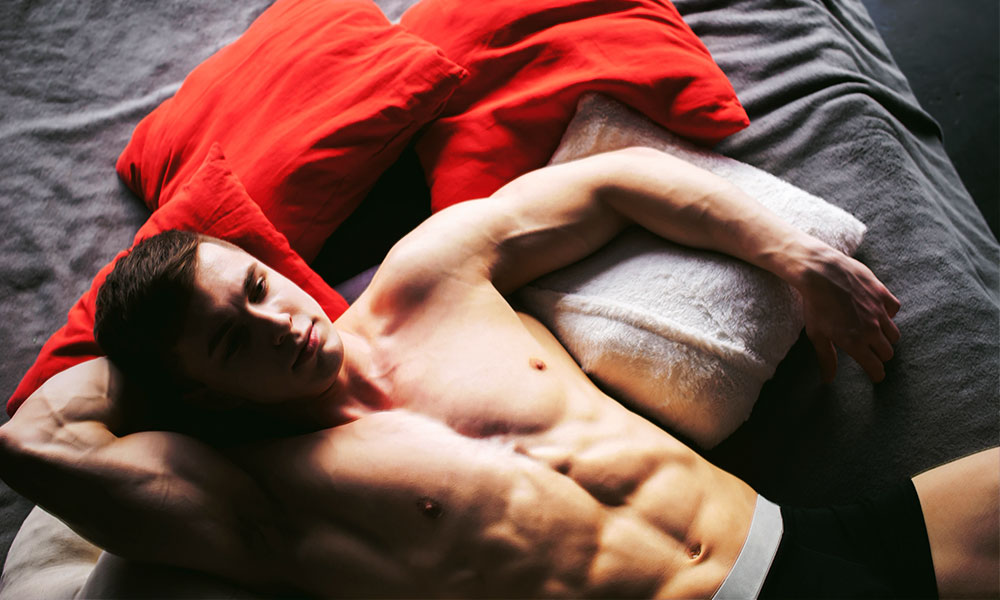 What sort of underwear should I wear on a date?
Let your underwear help you find 'love at first strip'.
For something that's generally worn beneath your clothes, underwear is a pretty big deal. You might think that not a lot people get to see your underwear, but you can't deny that your choice of underwear has a big impact on your comfort, your self-confidence, and the image that you want to present to the world.
Different situations call for different styles of underwear, depending on who you are, what you want to feel, and what you want to project.
Let's workshop the options available to you when you're getting ready to go out on a date.
It doesn't matter if you're guy who puts out on the first date, or if you're the kind of guy that requires a bit of romancing first – the reality is that when you're getting ready to go out on a date you know that there's a chance that the guy you're meeting will be seeing you in your underwear.
In that scenario, which of these options are you choosing, and what does that say about you?
Feeling Lucky
Thought process:
"I have a lucky pair of underwear that I always wear when I'm hoping to get some action."
What am I projecting?
You're a sexy-geek up for some fun.
You've been single for a while and probably shouldn't get your hopes up.
You're an accountant with poor social skills.
Go commando
Thought process:
"I usually don't wear underwear, so I'm going to go commando on this date."
What am I projecting?
You're ready for action – no small-talk required.

You're a free spirit who doesn't play by society's rules.

You're a bit of a slob and couldn't be arsed doing your laundry.
I'm a boxers guy
Thought process:
"I feel most comfortable in a pair of boxer shorts."
What am I projecting?
You're really not expecting to get laid tonight.

You don't really care about clothes or fashion, you're attracted to people for their personality.

You think you might be bisexual and this is your first date with a guy.
Jockstraps aren't just for sports
Thought process:
"I think this occasion calls for a jock-strap."
What am I projecting?
You're confident that this date is going to lead to sex at some point in the evening.
You don't want to waste time with questions like 'Top or Bottom?' once the clothes come off.
Your squat technique is really delivering results and you want underwear that showcases that.
Keep it brief
Thought process:
"I've got a new pair of briefs that make me feel sexy."
What am I projecting?
You're looking good and feeling great, but you're hoping that he's not prettier than you.
You feel validated when guys in the gym locker-room notice your underwear.
You're confident that the underwear selfie that you posted to Instagram will get at least 10 likes.
We want to hear your opinion
Insta influencers in their underwear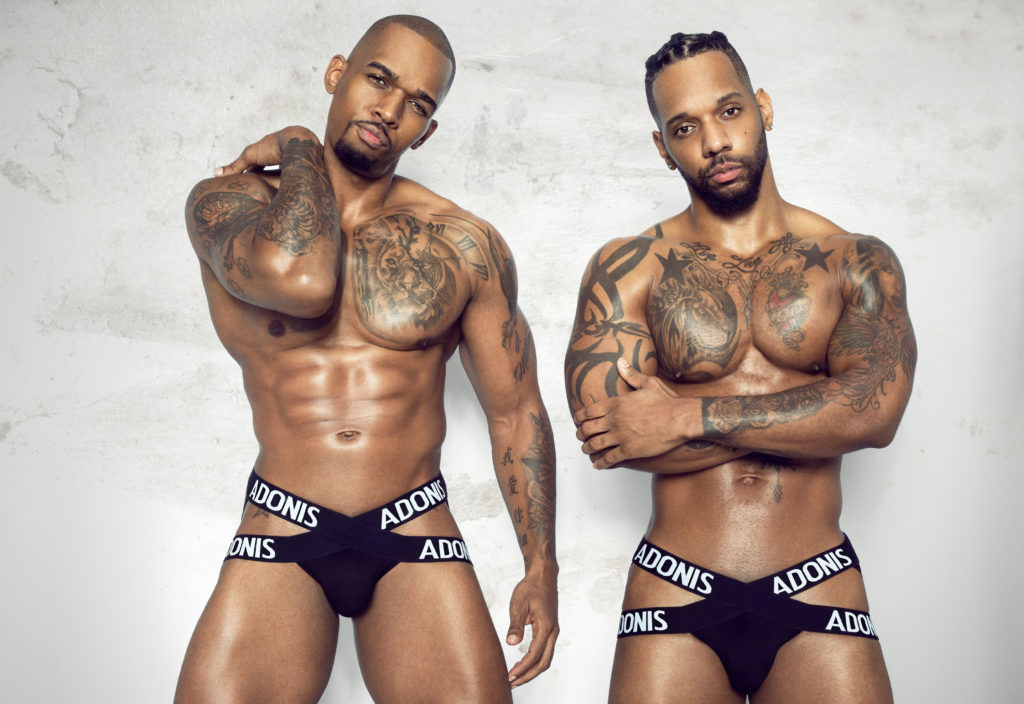 In the world of Instagram, Johnnell Terrell and Tyrone Wells are a big deal. They're a real-life couple with a combined Insta following of over 360K.
In their first photo-shoot together, they're showcasing the latest range from Adonis underwear. The campaign has been shot by Elvis Piedra.
"I feel there are not enough black men who are able to express their art in the underwear industry as white men are usually given the majority of opportunities…" said Terrell, speaking about the campaign. "I feel, as gay black men, we can really push limits on the freedom of expressing that art while using a platform to be recognised for. We believe in this new wave of social media, it creates more outlets of diversity."
"It's always great working alongside my partner…" added Terrell. "Doing the photo shoot together has opened our minds to be able to work creatively and feed off each other's energy."
Adonis Underwear was founded in 2015 by Kyhry Taylor.
"I choose Johnnell and Tyrone to be models for this campaign because I wanted to show two guys that are comfortable with embracing each other…" explained Taylor. "It's important to show a positive representation of gay men and gay love."