I caught up with Hung James to find out about  Gs Hotel — the first gay-friendly hotel to open in Taiwan.
Why did you decide to establish a gay hotel in Taiwan?
We opened in April of 2017.
We wanted to create a space for gay travellers where they would feel comfortable as a gay couple, or as single gay men looking to meet other guys from all over the world.
What makes the hotel a gay hotel?
We only accommodate male guests. The reason we only take male guests is so that we can establish a comfortable, relaxing, and boundary-free environment.
It's a modern hotel with an Asian-style shared shower and bathroom facility. We also have a social area where our guests can connect with each other.
Have you had any negative reaction from local businesses or the local community?
Luckily enough, so far we haven't had any negative reactions from local businesses or the local community. However, we've deliberately kept a low profile, and haven't been outspoken about issues such as same-sex marriage.
Who are your target customers for the hotel?
Gay men from anywhere around the world.
What makes Taiwan a great gay destination?
The Taiwanese people are very welcoming and appreciate diversity. There's a great gay scene here in Taiwan that is lots of fun.
If someone was visiting Taiwan, what advice or guidance would you give them?
Red House is a must-do place for visitors. At night, check out the gay bars there, during the day you can explore the building.
Taipei 101 is a landmark place worth visiting.
Elephant Mountain is worth exploring — you can climb the mountain for great views.
What's the best time of year to visit Taiwan?
Generally speaking, Taiwan is a good place to visit all year round.
The last weekend in October is Taipei Gay Pride, so that's worth experiencing.
Dive into the world of Gs Hotel
We want to hear your opinion
Travel Tuesday: South West France
Should you be adding this destination to your travel wish-list?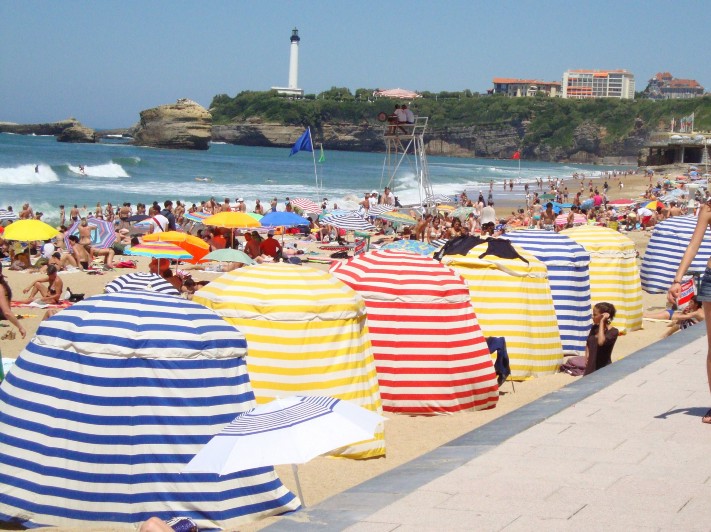 By Lionel Hierso — LH Travel Designer
In today's Travel Tuesday destination guide, we take a look at the South West region of France.
When to go
The South of France is a region where you can go all year long. From the ocean to the inland, you can really enjoy discovering this amazing part of France.
Dating
The main cities of this region are Bordeaux, Toulouse, Bayonne, Carcassone, Arcachon, Biarritz, Saint Jean de Luz, Albi, Hossegor, Pau, Anglet, and Montauban. All of these main cities are gay friendly, and you can easily find gay bars, saunas, night clubs, cruising, restaurants, and naturist beaches.
This region also has one of France's only gay hotels — Le Stelsia is a stunning resort in the Lot et Garonne area. Perfect for a romantic mini-break.
Accommodation
One of the main place to visit the south oust of France is the Lot et Garonne, not far from Bordeaux and Toulouse. I recommend to stay at the stunning gay-friendly hotel Le Stelsia. You can have a stunning double room including breakfast with access to the spa, swimming pool and two amazing restaurants including Michelin star gastronomic cuisine.
I can also recommend The Radisson and l'hotel du Palais in Biarritz, a stunning city close to the Spanish border.
All the hotels in this region are gay friendly.
Food
All over France you can find very good food, but especially in the south west region.
Here are the top 10 traditional food of the region.
Fois gras
Salade du sud oust
Le jambon de Bayonne
Le Pate de pomme de terre (potato pie)
Les truffes (very rare mushrooms)
Magert de Canard (duck speciality)
La piperade (marinated chicken with tomato sauce)
La garbure landaise (duck with potatoes and vegetables)
Axoa (mince marinated in tomato sauce and potato cake)
La lamproie a la bordelaise (local fish with jambon de Bayonne and chocolate)

You can ask for these specialities in all local restaurants
What to do
Mini cruises (standard or private)
Water sports
Wine and cheese tasting
Naturists sites (Les Manoques, Le Clos Barrat, Domaine Laborde)
Food tours and cuisine courses
Water and theme parks
Visit stunning monuments and castles
Visit the most famous vineyards
Surfing
Skiing
Bike rides
Horse rides
Contact Lionel Hierso — LH Travel Designer to start planning your next expedition or email [email protected]