We want to hear your opinion
Get the look: Underwear with impact
What does your underwear say about you?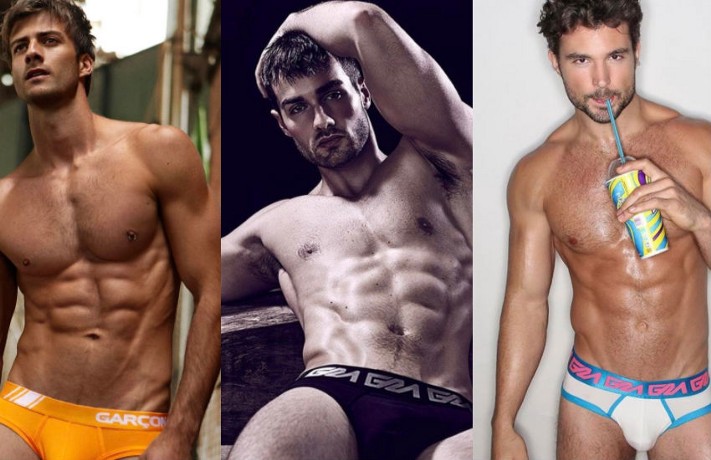 Guys of all shapes and sizes are continuing to flood social media with confident selfies in their underwear. There's a lot to love about that, especially when the underwear that they're wearing is form-fitting and eye-catching, with bright, energetic colours.
The underwear that you're wearing probably sends subliminal messages that you're not even conscious of.
We've done a deep dive on Instagram to do our best to be fluent in the language of underwear.
Fresh and bold in orange
Bright, optimistic — you're starting off the day on a positive note and feeling good about the world.
Real men wear pink
You're confident. You know who are. You've got an outgoing attitude and don't mind being the centre of attention.
Feeling blue?
You're having a mellow day. You might want to spend a bit of time with your own thoughts. This could be the day that you skip the gym. Maybe you'll go and see a movie.
Turning heads in the gym
You're feeling sexy and you want everyone to know it. Maybe it's Thursday night and you want to party like it's a Saturday.
Gamer-boy
You're on your way to the office. You've got some tricky spreadsheets that you need get finished for your boss. Your favourite member of the X-Men is Cyclops.
When the lighting is good…
You're heading out on a first date. You're feeling clean and confident. As soon as the conversation starts to dry up you'll suggest getting naked.
Does my ass look big in this?
You're going out dancing with your friends, but you're going to wear your jeans low enough so everyone knows you're wearing a jock-strap. After a couple of frozen margaritas your t-shirt comes off.
Soft like a pillow
It's a Tuesday. Your fuck-buddy is coming over. You're going to make a bit of an effort, but you know that you don't have to try too hard.
Briefs for working boys
These are the briefs you buy when you're heading off on vacation. You know you need some resort-wear and these have tropical freshness that you need when you're heading out for cocktails.
Dreaming of summer
You're at work but you wish you weren't. You're supposed to be concentrating on writing a report, but really you're planning what you'll get up to on the weekend.
Come to bed briefs
You're busy. You've got things to do. Places to go. People to see.
Want to have some fun?
You work in a bar. You're relying on your winning personality to secure some tips.
Show me yours and I'll show you mine?
You've got an important interview for a big promotion. You're going to nail it.