We want to hear your opinion
Insta influencers in their underwear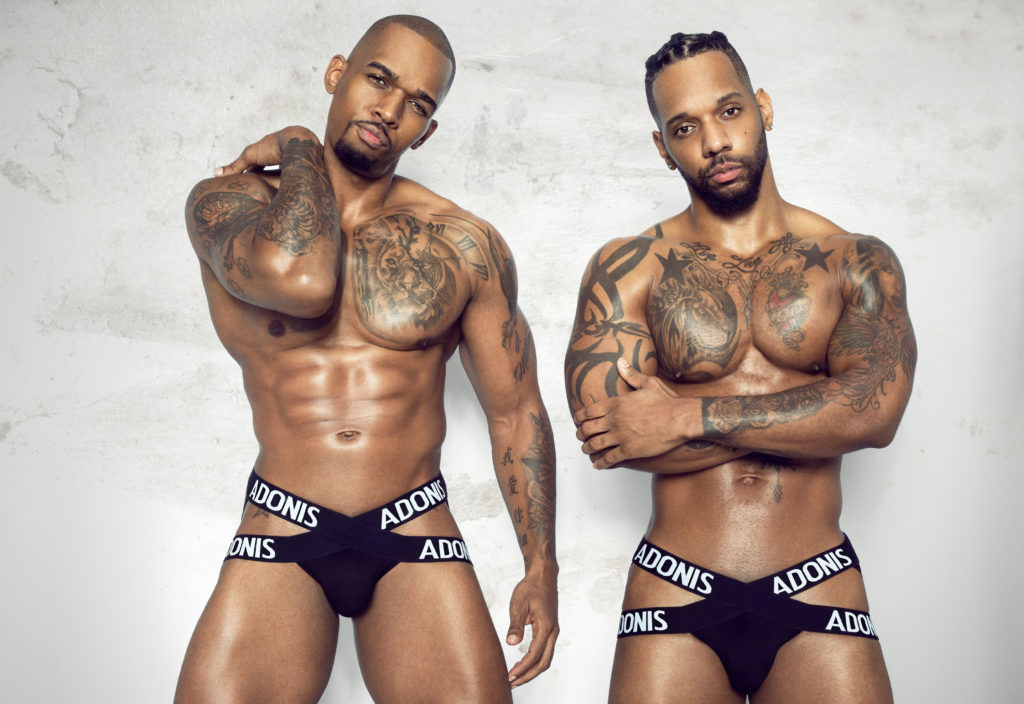 In the world of Instagram, Johnnell Terrell and Tyrone Wells are a big deal. They're a real-life couple with a combined Insta following of over 360K.
In their first photo-shoot together, they're showcasing the latest range from Adonis underwear. The campaign has been shot by Elvis Piedra.
"I feel there are not enough black men who are able to express their art in the underwear industry as white men are usually given the majority of opportunities…" said Terrell, speaking about the campaign. "I feel, as gay black men, we can really push limits on the freedom of expressing that art while using a platform to be recognised for. We believe in this new wave of social media, it creates more outlets of diversity."
"It's always great working alongside my partner…" added Terrell. "Doing the photo shoot together has opened our minds to be able to work creatively and feed off each other's energy."
Adonis Underwear was founded in 2015 by Kyhry Taylor.
"I choose Johnnell and Tyrone to be models for this campaign because I wanted to show two guys that are comfortable with embracing each other…" explained Taylor. "It's important to show a positive representation of gay men and gay love."