I caught up with Rob Heitzman, founder of RB Underwear, to talk about turning your passion into your career.
What makes underwear such a big deal for gay men?
We believe that underwear is no longer a daily necessity. Guys are increasingly choosing bolder designs to really make a statement. It's not only about comfort or expressing yourself, but also you've got to feel fabulous!
What were some of the brands that first got you excited about underwear?
My first purchase into underwear other than your day-to-day boxer was an Andrew Christian jockstrap. As soon as I put it on I felt great. My bulge lifted and supported, my bum looking peachy, and my confidence increasing. That's why the first brand we approached was Andrew Christian, as we want other guys to feel that way too.
What style of underwear do you prefer to wear on a day-to-day basis?
Day-to-day I prefer a tight boxer style underwear. However, my partner tends to wear briefs. Occasionally we do have a day when we feel particularly naughty and wear a jock strap.
What style of underwear do you wear to the gym?
Boxers. When you're running on a treadmill or going all out on a rowing machine, you need everything contained and don't want any escapees.
What style of underwear do you prefer on other guys?
Depends on my mood. My partner looks great in anything! But if I had to choose, then it would have to be briefs — perfectly showing off in all the right places.
What led you to establish an online underwear store?
Both myself and my partner work full-time with large companies. I'd been thinking about starting some sort of business for a while, and on one quiet day RB Underwear was born. I'd always been interested in doing something I was passionate about and had a real interest in. I love underwear, so why not make it into a business? Now, every day I get to look at good-looking men in good-looking pants.
Which are the brands that you're featuring in your online store?
At present, we're featuring Sukrew, Andrew Christian, Marco Marco, and Fetish Gear. We're always on the look-out for other brands we love, and are currently in talks with some new suppliers.
Who is your target market?
Our target market is gay men. Somewhat selfishly, we've been buying lines we like and would buy ourselves, but we realise that that's not necessarily to everyone's taste so we're broadening our range. The trend is leaning towards briefs more and more, so keep your eyes peeled for more great briefs.
RB Underwear is based in Northamptonshire and offers men a range of underwear including boxers, briefs, and jockstraps.
Follow RB Underwear on Twitter
Follow RB Underwear on Instagram
We want to hear your opinion
A gay man in the US military
Life before and after Don't Ask, Don't Tell.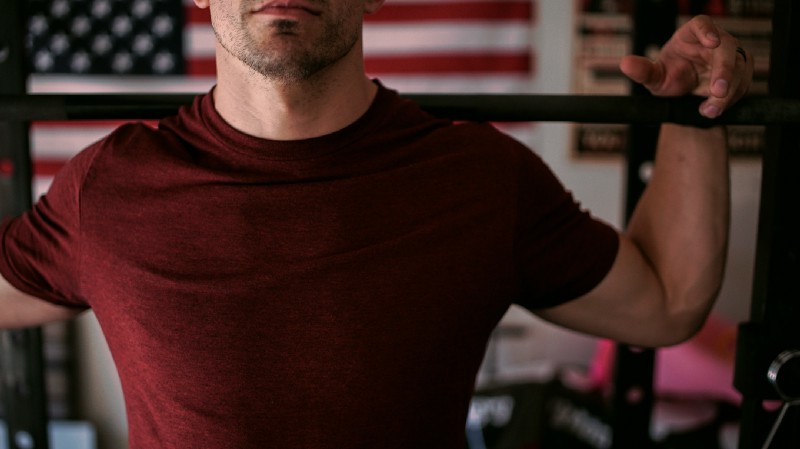 In many countries around the world, gay men have had a problematic relationship with the military. In the United States, it wasn't until 2011 that the armed services officially welcomed gay men and lesbians in their ranks, but the outlook for Trans people wanting to serve in the US military is looking increasingly uncertain.
I caught up with Chet to talk about his experience in the US military. Chet has to remain anonymous for this interview as he is still actively serving.
When did you join the military?
It was 1987. I was 18.
I knew people who had served, and I was attracted to the opportunity. I wanted to get away from home.
What was your initial training like?
It sucked, but I knew it would. I don't remember much about it all — shell shock, I guess.
What was the military's approach to gay men at that time?
In 1987, homosexual behaviour in the armed services was forbidden, and if you were caught you were discharged.
When I enlisted, I hadn't acknowledged to myself that I was gay. I dated women — I tried to mask, I deflected. I was very confused about my sexual orientation.
I was aware of people being disciplined or discharged for being gay.
What was your experience of the military's evolving attitude towards gay men over the years?
Tense. I had at least one very strong threat for exposure. I received some very nasty homophobic comments and emails too.
Is the military now a good career choice for gay men?
I think if you have the skill set to do the job you choose, then you should be okay. No job is ever perfect.