Football is finally back and where do we even begin to describe our excitement? Between scoring touchdowns and tackling the tight ends, to giant muscular men wearing tight pants — we see you Aaron Rodgers. Football season has a little something for everyone to enjoy — even if sports aren't your thing, there's certainly plenty of eye-candy to check out.
If you happen to be a fan of football, the men's wellness company hims was able to figure out which NFL fan base can last the longest during sex. Yes you read that right. This can be important information when looking for the right guy at the sports bar. So pay attention to what jersey he's wearing. Also, if you want to pick up on some of the lingo, they've made a graphic to show which fans can complete the two-point conversion. In football terms, the two-point conversion is a play a team attempts instead of kicking a one-point conversion immediately after it scores a touchdown, but you could also take it to mean who lasts the longest during sex.
Be on the lookout for any Detroit fans out there. They last the longest at 4 minutes and 14 seconds. Cleveland hasn't won a game in two years and their fans last the 2nd shortest at 2 minutes and 18 seconds.
When it comes to bringing their A-game to the bedroom, it looks like Detroit, Kansas City, and Carolina will make the playoffs, while Cincinnati, Cleveland, and Washington will be ending their season early.
If you want to take the win in the bedroom, trying checking out Sildenfil offered by hims. It relaxes blood vessels in the body and sends blood to the the body parts that matter most when looking to score some touchdowns.
We want to hear your opinion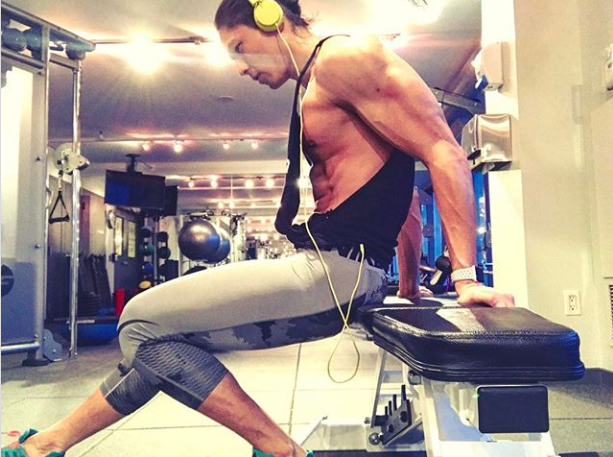 The whole point of working hard at the gym is to build a body that you want to show off to the world, right?
This is where the DCMT or Deep Cut Muscle T-shirt comes in.
You can buy these from a number of gay fashion brands, or it's pretty easy to make your own — just buy a regular, t-shirt and then cut the sleeves out and slash the sides.
The DCMT — your essential wardrobe item, whatever the weather.