By Lionel Hierso — LH Travel Designer
In today's Travel Tuesday destination guide, we take a look at the South West region of France.
When to go
The South of France is a region where you can go all year long. From the ocean to the inland, you can really enjoy discovering this amazing part of France.
Dating
The main cities of this region are Bordeaux, Toulouse, Bayonne, Carcassone, Arcachon, Biarritz, Saint Jean de Luz, Albi, Hossegor, Pau, Anglet, and Montauban. All of these main cities are gay friendly, and you can easily find gay bars, saunas, night clubs, cruising, restaurants, and naturist beaches.
This region also has one of France's only gay hotels — Le Stelsia is a stunning resort in the Lot et Garonne area. Perfect for a romantic mini-break.
Accommodation
One of the main place to visit the south oust of France is the Lot et Garonne, not far from Bordeaux and Toulouse. I recommend to stay at the stunning gay-friendly hotel Le Stelsia. You can have a stunning double room including breakfast with access to the spa, swimming pool and two amazing restaurants including Michelin star gastronomic cuisine.
I can also recommend The Radisson and l'hotel du Palais in Biarritz, a stunning city close to the Spanish border.
All the hotels in this region are gay friendly.
Food
All over France you can find very good food, but especially in the south west region.
Here are the top 10 traditional food of the region.
Fois gras
Salade du sud oust
Le jambon de Bayonne
Le Pate de pomme de terre (potato pie)
Les truffes (very rare mushrooms)
Magert de Canard (duck speciality)
La piperade (marinated chicken with tomato sauce)
La garbure landaise (duck with potatoes and vegetables)
Axoa (mince marinated in tomato sauce and potato cake)
La lamproie a la bordelaise (local fish with jambon de Bayonne and chocolate)

You can ask for these specialities in all local restaurants
What to do
Mini cruises (standard or private)
Water sports
Wine and cheese tasting
Naturists sites (Les Manoques, Le Clos Barrat, Domaine Laborde)
Food tours and cuisine courses
Water and theme parks
Visit stunning monuments and castles
Visit the most famous vineyards
Surfing
Skiing
Bike rides
Horse rides
Contact Lionel Hierso — LH Travel Designer to start planning your next expedition or email [email protected]
We want to hear your opinion
Travel Tips: Cancún, Mexico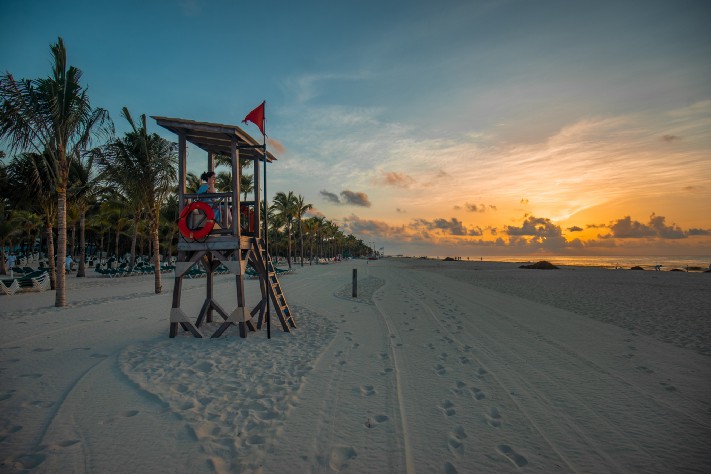 Situated on Mexico's Yucatán Peninsula, bordering the Caribbean Sea, Cancún is known for its beaches, resorts, and nightlife.
Cancún is composed of two distinct areas — El Centro which is the more traditional downtown area, and Zona Hotelera which is a long, beachfront strip of high-rise hotels, nightclubs, shops, and restaurants.
How to get there
There are direct flights to Cancún from most major airport hubs across North America.
If you're flying for Europe, you'll most likely have to change once. Prices start from around £600 per person.
British Airways does offer some direct flights from London Gatwick to Cancún.
Package holidays might be the most cost effective way to experience Cancún. Options include Club Med and Tui.

When to go
Peak season for Cancún is December to April.
Wettest months are generally September and October. It can rain at any time of the year, but rain is generally short bursts that clear quickly.
Hurricane season rarely impacts Cancun. The highest likelihood of a hurricane would be in the period between August to October.

Spring Break
Cancún is a hugely popular destination for college students during their universities' spring break period.
Peak period for Spring Break is March, although February through to April will be a popular time of year for students to vacation in Cancún.

Gay stuff
Cancún is generally more of a family-friendly vacation destination than a sizzling gay hot-spot (if you want uber-gay you should probably consider Puerto Vallarta).
Most of the gay venues are found in El Centro — the downtown area of Cancún.
Playa Mamitas and Delfines are the two major beaches. You'll probably spot some fellow gays on the beach, but they're more likely to be pool-side at the resort.
There is reportedly a nudist beach in Cancún — apparently it's a forty minute walk from the Coco resort, but we haven't been able to verify this.