By Lionel Hierso - LH Travel Designer
When to go
Climate is one of the many that makes Seychelles such a special destination all year round with an average temperature of 27C rarely falling below 24 or rising above 32C. The hottest months are from December to April and the wettest are January and February.
The condition for scuba diving are excellent all year round but if you want a unique experience you should choose the months of April, May, October and November where the visibility is exceptional.
Dating
The gay scene in the Seychelles is quite limited. However even there are no specific places like saunas, clubs or beaches, usually locals and tourists can meet anywhere. On Friday night there are two specific places where the community can have fun and meet people on the island of Mahe, The Broadwalk and the Katiolo night club.
Naturism is not allowed in the Seychelles, however it is easy to practice it on some private islands like Fregate where the beach is not accessible to the public but only to the guests of the resort. The other way to enjoy naturism is to rent one the numerous catamarans for day trips to explore the islands. There are so many stunning places difficult to access except by boat.
Accommodation
Lots of people think of Seychelles only as an expensive destination with exclusive luxury resorts. The Seychelles actually also offers accommodation for any budget, from large hotels and resorts to small and authentic guest houses and self catering villas. Everything is possible.
By booking well in advance (90/120 days before arrival) you can have access to special offers making the destination a more accessible and granting you some luxury.
Carana beach hotel 4* A small boutique hotel on the north coast of Mahe. 40 chalets on a beautiful and wild beach. Offers with breakfast included.
L'Archipel Hotel 4* This property is owned by a local family who cares about the identity of the place and its history and it also reflects on the colonial style of this small hotel. Offers with breakfast included.
We can also recommend top luxury resorts upon request.
Food
Similarly to the population, the Seychelles food culture is also characterized by the influence of different regions of the world. Seychellois creole cuisine combines the exoticism of Indian and Asian dishes with the piquant flavors of the Orient, as well as European culinary culture. Hardly anywhere else in the world offers such a variety of fresh fish and seafood.
Chicken or pork can also be used as the basis for curries. Rice, vegetables and often spicy sauces are served as a side dish.
One of the speciality you cannot miss is the tectec soup, the main ingredient is the small mussels sharing its name.
At the end of the dinner coconut chocolate, cooked bananas in coconut milk or caramelized pineapples are often served.
A wide palette of spices provide the special creole flavor such as vanilla, cinnamon, cloves, nutmeg, citronella, patschouli and chilli. Ginger and garlic are also favourites of the Seychellois and are used in almost every meal.
What to do
Seychelles National Botanical Gardens
Le Jardin du Roi Spice Garden
Hindu Temple – Arul Mihu Navasakthi Vinayagar
Tkamaka Rum Ditillery
Veuve Reserve
Carrefour des Arts
L'Union Estate
Plantation House
Cathedral of our lady of Immaculate Conception
Curieuse Marine Mational Park
Ile Cachee
Moyenne Cerf Island
Snorkeling Trail
Contact Lionel Hierso - LH Travel Designer to start planning your next expedition or [email protected]
We want to hear your opinion
Travel Tuesday: South West France
Should you be adding this destination to your travel wish-list?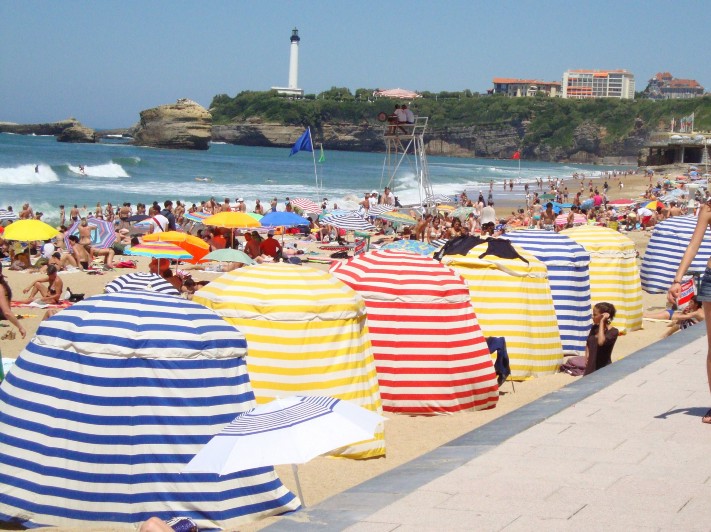 By Lionel Hierso — LH Travel Designer
In today's Travel Tuesday destination guide, we take a look at the South West region of France.
When to go
The South of France is a region where you can go all year long. From the ocean to the inland, you can really enjoy discovering this amazing part of France.
Dating
The main cities of this region are Bordeaux, Toulouse, Bayonne, Carcassone, Arcachon, Biarritz, Saint Jean de Luz, Albi, Hossegor, Pau, Anglet, and Montauban. All of these main cities are gay friendly, and you can easily find gay bars, saunas, night clubs, cruising, restaurants, and naturist beaches.
This region also has one of France's only gay hotels — Le Stelsia is a stunning resort in the Lot et Garonne area. Perfect for a romantic mini-break.
Accommodation
One of the main place to visit the south oust of France is the Lot et Garonne, not far from Bordeaux and Toulouse. I recommend to stay at the stunning gay-friendly hotel Le Stelsia. You can have a stunning double room including breakfast with access to the spa, swimming pool and two amazing restaurants including Michelin star gastronomic cuisine.
I can also recommend The Radisson and l'hotel du Palais in Biarritz, a stunning city close to the Spanish border.
All the hotels in this region are gay friendly.
Food
All over France you can find very good food, but especially in the south west region.
Here are the top 10 traditional food of the region.
Fois gras
Salade du sud oust
Le jambon de Bayonne
Le Pate de pomme de terre (potato pie)
Les truffes (very rare mushrooms)
Magert de Canard (duck speciality)
La piperade (marinated chicken with tomato sauce)
La garbure landaise (duck with potatoes and vegetables)
Axoa (mince marinated in tomato sauce and potato cake)
La lamproie a la bordelaise (local fish with jambon de Bayonne and chocolate)

You can ask for these specialities in all local restaurants
What to do
Mini cruises (standard or private)
Water sports
Wine and cheese tasting
Naturists sites (Les Manoques, Le Clos Barrat, Domaine Laborde)
Food tours and cuisine courses
Water and theme parks
Visit stunning monuments and castles
Visit the most famous vineyards
Surfing
Skiing
Bike rides
Horse rides
Contact Lionel Hierso — LH Travel Designer to start planning your next expedition or email [email protected]