Situated on Mexico's Yucatán Peninsula, bordering the Caribbean Sea, Cancún is known for its beaches, resorts, and nightlife.
Cancún is composed of two distinct areas — El Centro which is the more traditional downtown area, and Zona Hotelera which is a long, beachfront strip of high-rise hotels, nightclubs, shops, and restaurants.
How to get there
There are direct flights to Cancún from most major airport hubs across North America.
If you're flying for Europe, you'll most likely have to change once. Prices start from around £600 per person.
British Airways does offer some direct flights from London Gatwick to Cancún.
Package holidays might be the most cost effective way to experience Cancún. Options include Club Med and Tui.

When to go
Peak season for Cancún is December to April.
Wettest months are generally September and October. It can rain at any time of the year, but rain is generally short bursts that clear quickly.
Hurricane season rarely impacts Cancun. The highest likelihood of a hurricane would be in the period between August to October.

Spring Break
Cancún is a hugely popular destination for college students during their universities' spring break period.
Peak period for Spring Break is March, although February through to April will be a popular time of year for students to vacation in Cancún.

Gay stuff
Cancún is generally more of a family-friendly vacation destination than a sizzling gay hot-spot (if you want uber-gay you should probably consider Puerto Vallarta).
Most of the gay venues are found in El Centro — the downtown area of Cancún.
Playa Mamitas and Delfines are the two major beaches. You'll probably spot some fellow gays on the beach, but they're more likely to be pool-side at the resort.
There is reportedly a nudist beach in Cancún — apparently it's a forty minute walk from the Coco resort, but we haven't been able to verify this.
We want to hear your opinion
Travel Tuesday: Faro and Algarve
Is this a destination that you'll be adding to your wish-list?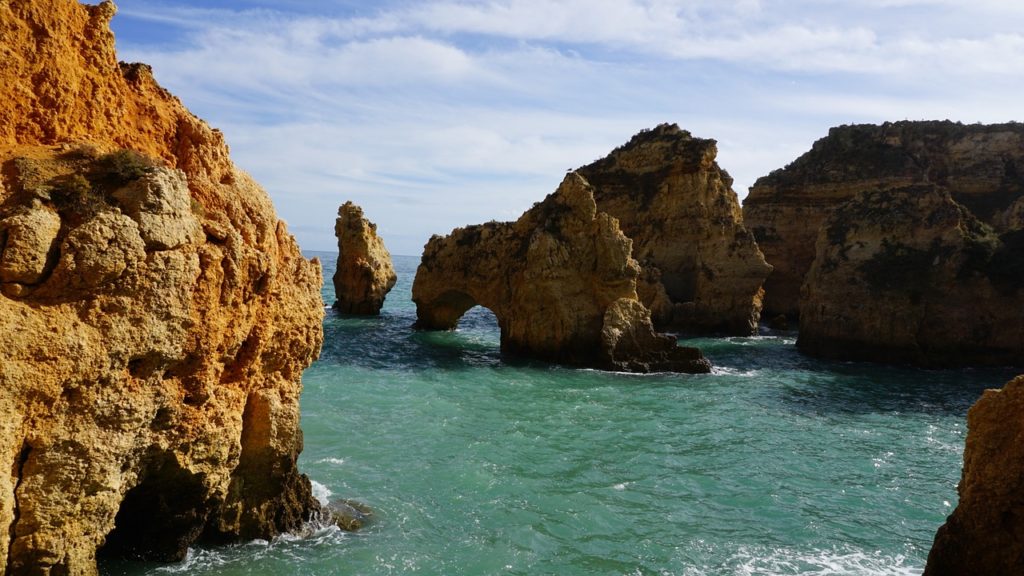 By Lionel Hierso - LH Travel Designer
In today's Travel Tuesday destination guide, we take a look at Faro and Algarve in Portugal.
When to go
The Algarve is one of the most beautiful regions in Portugal. Very friendly but also very gay friendly. The best time to go there is between April and November when you can have really nice temperatures. This region is known for its Atlantic beaches and golf resorts. Discover fishing villages on low cliffs overlooking sandy coves, and the central coast between Lagos and Faro is lined with villas, hotels, bars and restaurants.
Dating
Faro and its surrounding area offers loads of possibilities to meet people. You have the choice of bars and dance clubs around Faro. After Lisbon and Porto, Faro is without a doubt the new gay destination to discover in Portugal.
Zablucha, Cupido and Afrodite (sex shops)
Prestige dance club
Connection bar
The loft gay bar
Heaven club
If you enjoy being naked and enjoy an all-over tan, the following gay nudist beaches are the perfect places to also meet new friends and enjoy yourself!
Clothing-optional beaches around Faro:
Praia Grande
Praira do cavalota Preto
Praia do Submarino
Manta Rora
Unofficial nudist beaches:
Praia Da Bordeira
Praia do Beliche
Praia Cabana Velhas
Praia Das Furnas
Praia Do Zavial
Praia Dos Pinheiros and Meia Praia in Lagos
Praia Do Trafal
Praia Da Futeza
Praia De Ancao reached by boat from Sitio da Fabrica in Vila Real de Santo
Antonio just west from Monte Gordo
Accommodation
In terms of accommodation in Faro, I would strongly recommend the Pine Cliff Resort. I had the chance to stay there for a couple of days last year and I really enjoyed it. This amazing resort is very well situated in the Algarve. The resort is what I would call an affordable luxury resort. With your other half or a group of friends, the Pine Cliff offers standard rooms but also townhouses, standard villas, deluxe villas with private pool, suites and penthouses, and golf suites. Your private transfer and breakfast is included and you can also request a private cook. The resort also organises cooking classes. There's also a private beach, and of course a swimming pool and spa. Experience the Pine Cliff you won't regret it!
As an alternative, I would also suggest the Thermas Pride Guest House and Spa for men in Albufeira.
Food
Traditional food in Algarve includes:
Conquilhas a Algarvia (succulent clams fresh from the sea in a garlic sauce.
Cataplana de Marisco (mixed sea food and vegetables)
Petiscos de Taberna (Similar to Spanish tapas)
Feijoada (bean stew with pork and beans)
Dom Rodrigos (Tarts and pastries very popular in Potugal)
Leitao (suckling pig smothered in herb and roasted)
Caldo verde (succulent soup with potatoes, kale, bacon and sausages)
Queijo (local cheese)
Don't forget to try the Portuguese wine which is one of the best in the world!
Gay restaurants in Algarve:
Aperitivo bar (Faro)
Cocktail and wine bar Columbus (Faro)
What to do
Bus tours
Horse riding
Kite Surf
Surf
Diving
Yachts and private boats for parties
Reef fishing
Big game fishing
2-hour boat ride to see the coastline and caves
Jeep safaris
Karting
Museums
Theme parks
Cooking classes
Wine testing
Tours
Yoga classes
Contact Lionel Hierso - LH Travel Designer to start planning your next expedition or email [email protected]