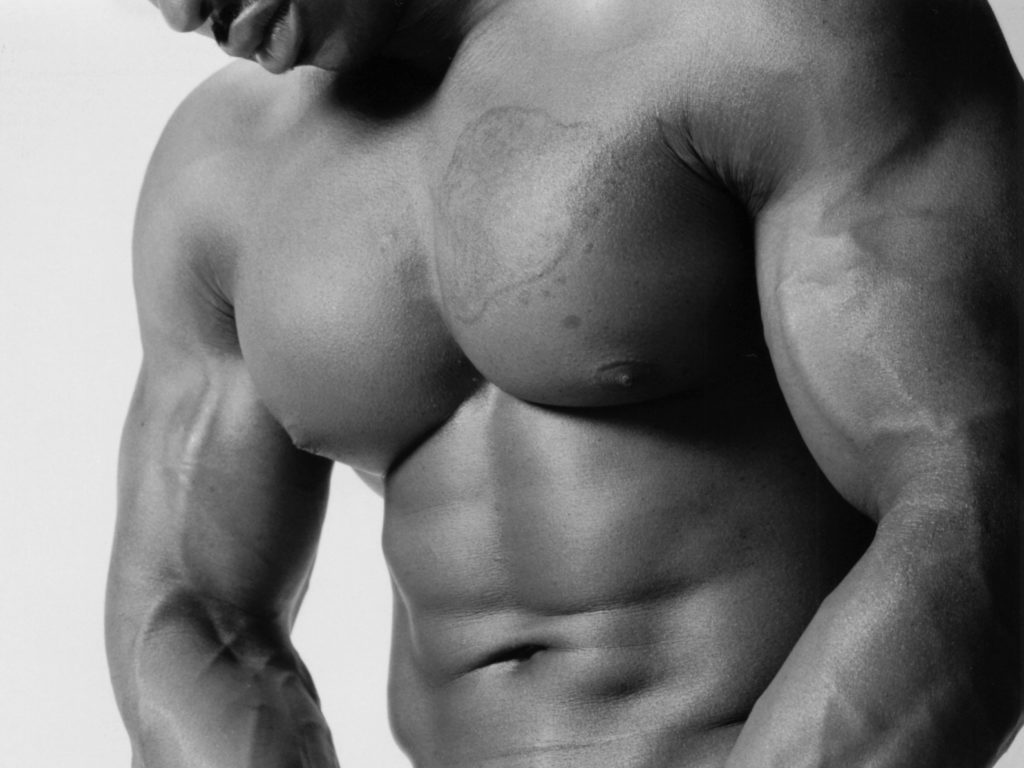 The naked men of J.D. Dragan
Photography that captures the strength and power of the male body.
I caught up with photographer J.D. Dragan to talk about his art, his technique, and his men.
When did you discover and start to explore your passion for photography?
From the time I was a young boy, I loved taking pictures. My dad bought me my first camera when I was about 11 years old. It was an inexpensive Instamatic 100 series point and shoot camera.
This first exploration of photography was prompted by the hobby of the men in my family. My dad, my uncles, and male cousins were all bodybuilders in New Jersey. They all collected male bodybuilding magazines and, as a boy, I could easily browse these publications scattered around the house. Back then, many publications had photos of male bodybuilders totally nude. It was the epitome of the sport and art.
My dad built a gym in the basement of our home, so there were always big men hanging about. They were from all races. In addition, he had a shower installed, and these guys would take advantage of it – stripping down as I wandered around the gym.
It wasn't until the late 60s that prudish influences crept into American society. But, fortunately for me, these earlier years exposed me to male statuesque beauty, musculature, and power.
In later years, this early exposure would lead me to the male nude as my chosen genre.
What drew you to specialise in the gelatin silver technique?
In the early 1980s, I moved to Florida. For some time, I'd wanted to print all my own photographs but lacked the knowledge and skills needed. I always enjoyed the light, dark, and shadow of real black and white prints. The solution was to go to school and learn the necessary techniques.
Fortunately, there was a great art school in Sarasota, where I lived – the Ringling School of Art and Design. I took many college courses in gelatin silver printing – which is what we commonly call black and white. This technique is superior to black and white produced from an ink jet printer, because the blacks and shades of grey we see are silver particles suspended in a thin gelatin layer that is applied to the paper's surface. These silver prints have depth and subtlety in tonal variation that ink jets don't. They're also perfectly archival, lasting longer than any of our lifetimes.
Since then, silver prints have become their own, recognisable and collectable art form.
How do you cast the models that are featured in your work?
Model selection is a practice in patience. Some of my models are referred to me by other photographers or artists, but I find many simply in my everyday life. I find them at the gym, at a Dunkin' Donuts or a Starbucks.
After I approach them and explain my interest, I insist on a face-to-face audition in my studio space in Philadelphia. I have the man talk to me and tell me his interests in modelling, his concerns, and why he wants to do it. Then I talk about my career as a fine art photographer, what motivates me about him specifically, and the practical side concerning fees paid, and proof of age. All my models sign a model release. These men work hard on their bodies and deserve fair compensation.
I'm transparent, explaining that as a male nude photographer, I need to see them undressed. I don't want a surprise, such as a bad appendectomy scar or unexpected tattoo – I don't oppose these features, I just want to know up front. I take measurements, in case clothing props will be purchased.
I then point out any weak areas needing work, and generally insist on a full and natural growth of body hair below the neck – I shoot men, not boys. We then either set a follow up date and check up, or we set a shoot date. Most of my current work is done in a studio.
How can people get their hands on your work?
For very special clients, I have accepted commission-based projects. The caveat being that my process is manual, and as such takes a great deal of time. It may be six weeks to finish processing the film, doing contact sheets, and getting ready to produce work prints. Then it's another four to five months. Living in a digital world, only those who truly appreciate the value of my process are willing to wait.
If a collector has a specific model or attitude in mind, they contact me via email. I then put together a selection of images tailored to their tastes. They can then communicate what works for them, and possibly what else they may want to see. For example, some may only want works from the last five years – I've been studying and producing my genre for 20 years.
Some collectors see my work in galleries, and purchase directly from the gallery. I prefer a more personal approach, so that we can chat about what they truly seek.
What do you hope that people feel when they're looking at your work?
There's no visual more compelling than the physiques of the men I am honoured to work with and show. I learn about the life stories of my models, this assists in personalising each shot. The camera then captures powerful moments with a formalist appreciation for muscular sculptural magnificence. Without these men, my impetus would have no focus.
These men are whole people, complex, magnetic, able, and contemporary. Social symbolism and visual commentary may act as an adjunct to the men in my images. Whether I show the purity of nudity, the union of man and nature, or occasionally point up dogmatic elements of society, the man remains the central focus of a picture where less is more and fear is invalid.
What are some of your goals and aspirations for the months ahead?
In recent years, I experimented with the more erotic, if not the explicitly sexual, side of my art. But I've grown somewhat apathetic to these images and so, I will reach back to my more formalist roots in the genre. Yes, I have shot glorious phalluses, but the face is what has always captivated me first. It's what stops me and opens up a conversation.
Dive into the world of J.D. Dragan
Follow J.D. Dragan on Instagram
We want to hear your opinion
Hoxton Street
London. Life.
"Who is this present for again?" whispered Sandra, as she followed Kellen through the door into the small Tatty Devine store just off Brick Lane."
"I told you!" hissed Kellen. "My cousin's daughter. She's like my niece once-removed, or something."
"Hi!" greeted the bright sales assistant, deliberately keeping her volume low.
It was the first time that Kellen had been into the Tatty Devine store. It was a small shopfront with a few displays in the window. Behind the sales counter, there was a large table around which a group of about ten women were having a meeting. It seemed to be a marketing meeting for the business. The women all stopped talking and watched as Kellen and Sandra entered the shop. Kellen had never seen so many bright and bold accessories all being worn simultaneously.
"Are you looking for anything in particular?" murmured the sales assistant, while the meeting resumed around the table.
"Um… I saw on your website that you have earrings in the shape of an ocelot?" said Kellen. "I'm buying an 18th birthday present for the daughter of my cousin. I thought she might like ocelot earrings."
"I'm pretty sure that she'd just prefer some cash…" suggested Sandra.
"I'm afraid we're all out of the ocelots…" advised the sales assistant. "This display here has all the earrings that we currently have. Would any of these work?"
"How about the David Bowie lightning strike?" said Kellen. "Is that kind of a gold colour?"
"It's a matte gold…" confirmed the sales assistant.
"Cool, let's go with those…" decided Kellen. "If I was an 18-year-old girl I would definitely wear those."
"You should get something to go with them…" suggested Sandra. "What about this charm pendant?"
"A lobster pendant?" laughed Kellen. "When would she ever want to wear a lobster pendant?"
"All the time!" insisted Sandra. "All women want to serve some sexy lobster realness!"
"Just the earrings, thanks…" decided Kellen, turning his attention back to the sales assistant.
"I can't believe you're taking two days off work to go to Cardiff!" exclaimed Sandra, as they left the store and started walking back to the office. "Anyway, I thought your family was all in Australia?"
"This is my mother's side of the family…" exclaimed Kellen. "I was supposed to go and see them all at Christmas, but didn't. This birthday just seemed like a good reason to go. I like spending time with them all, I don't get down there often enough."
"Cardiff…" said Sandra, trying out her Welsh accent. "Cardiff. I've never been to Cardiff."
"It's a nice city…" shrugged Kellen. "Rugby. Singing. Leeks. It's got a castle."
"None of those things make me want to go there…" decided Sandra. "Maybe I should come with you? I could pretend to be your girlfriend?"
"They all know I'm gay…" sighed Kellen. "Anyway, aren't you busy with flower-market-guy?"
"His wife's in town…" shrugged Sandra. "It's a total boner-killer. What are you working on this afternoon?"
"Just more Brexit stuff, I guess…" shrugged Kellen. "I've been asked to produce a mind-map of all the different scenarios and variables that could happen with the vote tomorrow. I have to present it on a big sheet of paper."
"You love a mind-map!" exclaimed Sandra.
"I do not love a mind-map…" corrected Kellen. "We're dedicating all this time and energy to Brexit, but don't have any space to focus on what's going on in Chechnya. That totally does my head in."
"You could tweet about it?" suggested Sandra.
"Already tweeted…" confirmed Kellen. "Didn't really feel like my tweet was going to make a huge difference to anyone in Chechnya."
"Do they have Twitter in Chechnya?" asked Sandra.
"I guess so…" shrugged Kellen. "Who doesn't have Twitter? Anyway, I've got to get this Brexit mind-map done so I can get out in time to go to the gym."
"No one believes that you're going to the gym tonight…" replied Sandra. "No one. Not even you."
"Working out is fifty percent mental…" insisted Kellen. "If I don't at least start out with good intentions, then I've got absolutely no chance!"
"You need to let go of your fantasy of being able to see your abs…" shrugged Sandra. "You're just making yourself miserable. Embrace your sexy lobster realness!"
This is the latest episode of the serial, Hoxton Street.