Are we living in a post-HIV world?
In recent years we've seen a seismic shift in the effectiveness of treatment for HIV, as well as the emergence of PrEP — medication that prevents you from acquiring HIV.
This combination of factors has contributed towards a dramatic change in the attitude of gay men towards HIV, health, and sex.
It's been difficult for public health policy to keep up, but it's also difficult for older gay men like me to get our heads around the changing landscape of sex.
Official reports indicate that AIDS has killed over 35 million people worldwide. It's estimated that around the world there are currently over 37 million people living with HIV.
In June of 1981, when the beginnings of the HIV pandemic were first being identified, I was approaching my ninth birthday. Lucky I guess, too young to be impacted by the first devastating waves of the virus that killed so many young gay men.
As I was beginning to discover sex, the public health messages very strongly articulated that sex without a condom equalled death.
It's a bit hard to describe how that constant fear of infection and death shapes your view and experience of sex. I guess I've got no way of knowing what things would have been like without that — I like to think that it might have been something like San Francisco in the 70s, or a long, lust-filled summer on Fire Island.
I survived. I was careful. I was lucky.
It wasn't until I saw the 2003 documentary The Gift that I became aware of the fetishisation of HIV, and a growing movement of men who embraced the risk and health consequences of fucking without condoms, of letting guys cum in you, the thrill of raw, or 'bareback' sex between men. It was an uninhibited hedonism best captured by the porn of Paul Morris and Treasure Island Media.
It's easy to judge and disapprove of risk-taking behaviour, but there was something incredibly compelling about this type of no-holds-barred sex — no fear, no care for consequences.
The improvements in medication and the emergence of PrEP have now made bareback sex the norm. Not only in porn — where it's now highly unusual to see anyone using a condom — but also in everyday life.
Health professionals sensibly remind us that condoms are still worth wearing as they protect us from a whole range of sexually transmitted infections, not just HIV, but the reality is that for many men sex is better when you don't have to wear a condom.
For me, it's a bit of a mind-trip that testing positive for HIV is no longer a death-sentence, that you can have sex without a condom and not worry if one of you might have the virus. That you can have no-holds-barred sex, with no fear, and no care for consequences.
It's fantastic that today's young gay guys, who are just beginning to discover and explore sex, don't have to worry about HIV. Obviously they need to learn about it, they need to have access to PrEP, and they need to understand the full gamut of sexual health, but it's just part of life.
Let's not forget our history, let's not forget the people we've lost, but let's be thankful that young guys today are growing up in a world that's something a bit like San Francisco in the 70s, or a long, lust-filled summer on Fire Island.
We may now be living in a post-HIV world.
We want to hear your opinion
"My first thought was — I'm dead."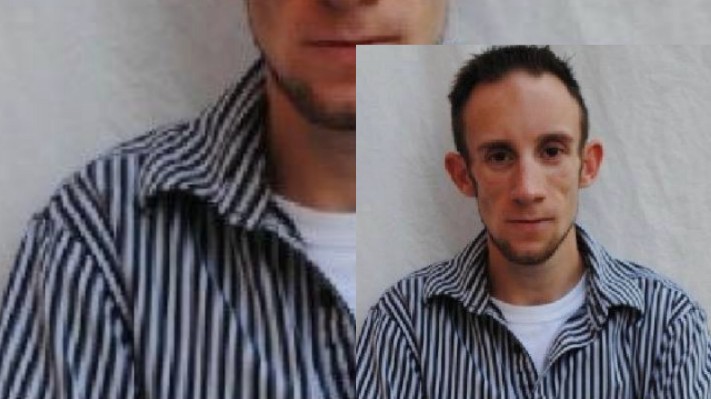 In 1985, Derek Canas underwent heart surgery to correct a congenital anomaly — he was three months old.
The surgery was a success, but 16 years later Derek was diagnosed with AIDS — he had acquired HIV as a result of a blood transfusion during the heart surgery.
Derek is now a DJ and a campaigner for HIV awareness. Derek shared his story with Mainly Male.
When you were first diagnosed, how much did you and your family know about HIV?
The only thing I knew at that time was a few memories of a Nick News episode years before. I was diagnosed in 2001. My first thought was — "I'm dead."
Thankfully, I had a great doctor who told me that I would that I would be going to his funeral, that he wasn't going to mine. I had an AIDS diagnosis and wasting syndrome — I was weeks away from death.
What sort of counselling and support was available to you when you first diagnosed?
Just at doctors' appointments. I live in a small town, there were no support groups close by. Family and close friends became my support system.
Have you encountered any stigma or discrimination as a result of your status?
Yes — especially in the early days after diagnosis. It's just part of living in a small town. The understanding of the virus is still stuck in the mindset of the early-90s. Sadly, that's nationwide — public knowledge is really lacking in terms of HIV.
You speak publicly about HIV and educate people about the virus — do you ever feel like taking some time out? Do you ever feel like you don't want to have to explain your status to people that you meet?
I don't take time out for myself. My cardiologist hates that — I'm on my fifth pace-maker. I always welcome the opportunity to explain my HIV status. I wear it like a badge of honour. The virus nearly killed me, and I've fought back — I'm the one that's kicking its ass now.
What advice or guidance would you give to someone who has been recently diagnosed with HIV?
The days after are rough — don't be ashamed of the breakdown. You'll feel better as your health gets better. It just takes time and patience.
Do you have any hints or tips for people on how to respond to HIV stigma or discrimination?
I use music to get me through. I'm a DJ, so I know how powerful music is on our minds and bodies. I always encourage people to find their music or movies — something that helps them laugh or get hyped-up.
Keep a calendar — put things on it, no matter how small — always look forward. Tomorrow can and will be better.
Everyone gets knocked down in life. It's about how you stand back up.
Sharing the stories of our community
It's not easy to talk about HIV, but talking about your experience can help to build your confidence and understanding of what HIV means for you. Your story can also help others who are processing their own experiences with HIV.
If you'd like to share your story with the readers of Mainly Male, please email [email protected]