In Germany, LGBTQ Pride events and celebrations are referred as Christopher Street Day — marking the riots that began at the Stonewall Inn in 1969. The Stonewall Inn is on Christopher Street in Greenwich Village in New York City.
The Christopher Street Day events in Germany are generally held in July of each year. Here's a quick guide to some of the biggest.
Main parade will be held on 7 July 2018.
Events will kick off from Unter Käster.
Cologne has a really vibrant gay community, so this promises to be a proper party.
Main parade will be held on 14 July 2018.
One of the highlights of Munich's celebrations is a party in the city's iconic town hall — RathausClubbing.
This is the perfect opportunity to break out your lederhosen.
Main parade will be held on 28 July 2018.
The parade will begin from Kurfürstendamm at midday, and will end at the Brandenburg Gate.
This is the 40th anniversary of the Pride celebrations in Berlin, so it promises to be a big one.
Main parade will be held on 18 August 2018.
The parade begins from An der Obertrave
Although one of Germany's smaller cities, Lübeck was the medieval capital of the Hanseatic League and it's Brick Gothic architecture defines the city-scape. Worth exploring.
We want to hear your opinion
Travel Tips: Cancún, Mexico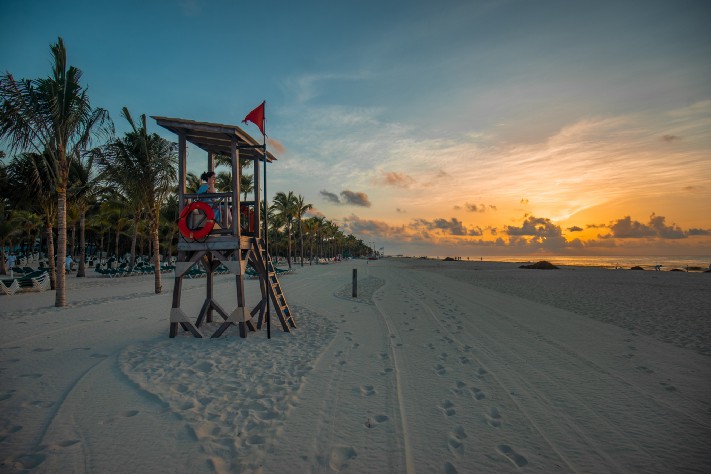 Situated on Mexico's Yucatán Peninsula, bordering the Caribbean Sea, Cancún is known for its beaches, resorts, and nightlife.
Cancún is composed of two distinct areas — El Centro which is the more traditional downtown area, and Zona Hotelera which is a long, beachfront strip of high-rise hotels, nightclubs, shops, and restaurants.
How to get there
There are direct flights to Cancún from most major airport hubs across North America.
If you're flying for Europe, you'll most likely have to change once. Prices start from around £600 per person.
British Airways does offer some direct flights from London Gatwick to Cancún.
Package holidays might be the most cost effective way to experience Cancún. Options include Club Med and Tui.

When to go
Peak season for Cancún is December to April.
Wettest months are generally September and October. It can rain at any time of the year, but rain is generally short bursts that clear quickly.
Hurricane season rarely impacts Cancun. The highest likelihood of a hurricane would be in the period between August to October.

Spring Break
Cancún is a hugely popular destination for college students during their universities' spring break period.
Peak period for Spring Break is March, although February through to April will be a popular time of year for students to vacation in Cancún.

Gay stuff
Cancún is generally more of a family-friendly vacation destination than a sizzling gay hot-spot (if you want uber-gay you should probably consider Puerto Vallarta).
Most of the gay venues are found in El Centro — the downtown area of Cancún.
Playa Mamitas and Delfines are the two major beaches. You'll probably spot some fellow gays on the beach, but they're more likely to be pool-side at the resort.
There is reportedly a nudist beach in Cancún — apparently it's a forty minute walk from the Coco resort, but we haven't been able to verify this.