We've always been big fans of the work of Rocco Steele, so the announcement that sex toy specialists Perfect Fit Brand have teamed up with Rocco to create a special line of products has got us dreaming of good times to come.
Launching in January 2019, the range will include toys that will allow men to live the fantasy of sex with a larger cock, as well as products designed specifically to fit men who are naturally hung big.
"I believe there is a void in the community right now…" said Rocco. "Men like me are ageing in an era where being gay is as mainstream as it's ever been in our history. I'm very excited about my partnership with Perfect Fit. I believe that the combined reach that we both have could make an impact and help guide men, young and old, to embrace the many diverse sexual interests."
"We, too, are very excited about our collaboration with Rocco…" adds Perfect Fit Brand CEO, Steve Callow. "We admire his like-minded commitment to keeping man-to-man sex hot, smart, fun, and frisky, regardless of age."
We want to hear your opinion
ATL NWBear is doing it for the fans
Fuelling our fantasies.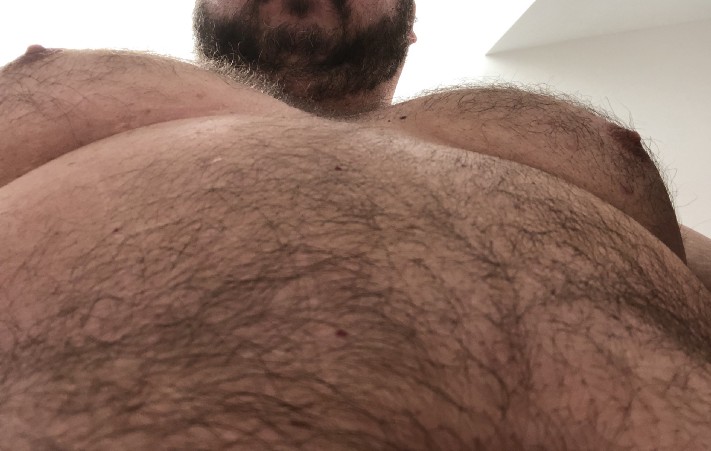 I caught up with ATL NWBear to talk fantasies, underwear, and life on JustFor.Fans.
What led you to start exploring a career in porn?
I get turned on so much by showing off, but I don't have the balls to go all-in yet – for a number of reasons. So, JustFor.Fans allows me to do this completely on my own terms, where I control what happens to my content.
Who are some of your porn heroes or inspirations?
The scruffy furry burly West Coast guys, woof! Especially, Seattle Dad and Super Soaker. Grayson, on the East Coast, has also been a total sweetheart.
What sort of content do you generally feature on your JustFor.Fans channel?
I think many guys don't take me seriously, so it's tough to get guys to go on camera with me. I also want them to trust me completely. So, you'll find a lot of intimate time with me and the camera. Every now and then, a buddy will join me or hold the camera.
What's your ultimate JustFor.Fans fantasy?
Ginger Zac Ackland. If you haven't checked that Aussie sweetheart out – do it now!
Can we talk underwear?
I have way too many Polo Ralph Lauren boxer briefs, because they're comfortable – maybe that fits my day persona, but I can also be naughty. I've given my black jock to a boy in Oregon, so I need someone to buy me a new one.
What are some of your goals and aspirations for the months ahead?
I started doing this with no idea of where it would go, and the support I've received has been amazing. No judgement, that I can recall. I've already lost some weight, which is certainly not a bad thing, so I look forward to what the rest of 2019 brings me.
Follow ATL NWBear on JustFor.Fans