The Andrew Christian brand is a big name in underwear, but if their Instagram game is anything to go by, then you might want to think about checking out their swimwear options.
You don't want to be taking yourself too seriously when you're wearing these swim briefs, but nothing says confidence like the Massive Mesh Bikini.
Pretend you're on the beach at Ipanema and bring some swagger to your swimwear.
The Tropics Trunk features a bold, limited edition print with a white contrast waistband and piping detail.
This is contemporary swimwear that gives you the sexiness of a booty-short cut with the retro feel of a California surf-short.
Turn up the heat with the California Sunset Palms Trunk. Bright, bold colours with black contrast waistband and trim. Perfect for turning heads pool-side or making friends on the beach.
The bright colour pops of this design slightly distract from the message that you're sending with these eye-catching swim briefs. The Massive Street Graffiti Bikini is an easy way to let the world know that you're worth paying attention to.
These super-sexy swim briefs probably aren't what you're going to wear to a family-friendly beach, but they're ideal for a gay pool party, some clothing-optional sunbathing, or if you're dancing in a club to earn some tips.
The Buckle Bikini comes in black or neon pink. They come off quick.
Dive into the world of Andrew Christian swimwear
We want to hear your opinion
Drag Race All Stars. Whose team are you on?
Get some merch and show the world that you're backing a winner! *includes spoilers*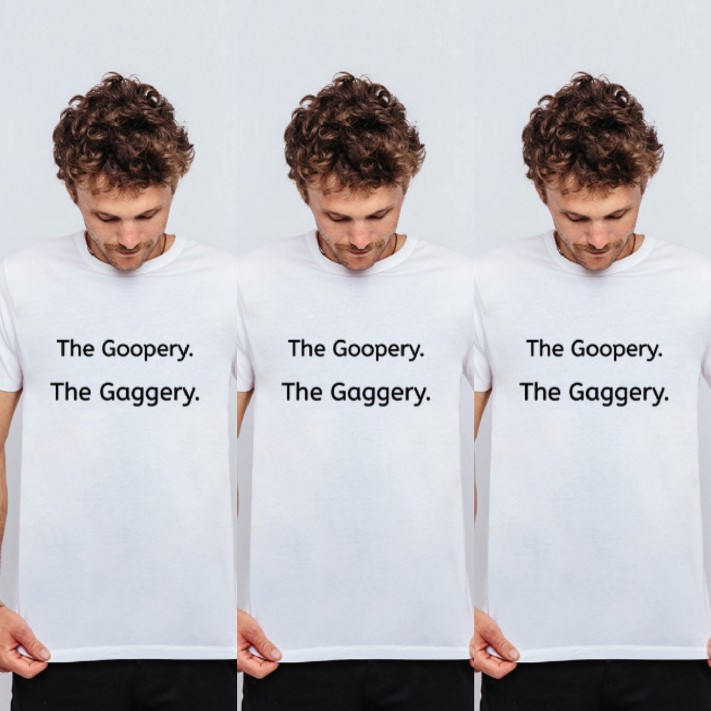 Are you up to date with All Stars? Are you ready to get into it?
We're still trying to process what happened. No question that Naomi deserved the win on this challenge, but to knock Manila out of the competition is beyond bold – Manila has been killing it!
What do you think of Naomi's decision? Is all fair in love and drag?
Customise these simple white t-shirts to show your flair and personality as you support your favourite queens.
Check out more designs in our t-shirt store