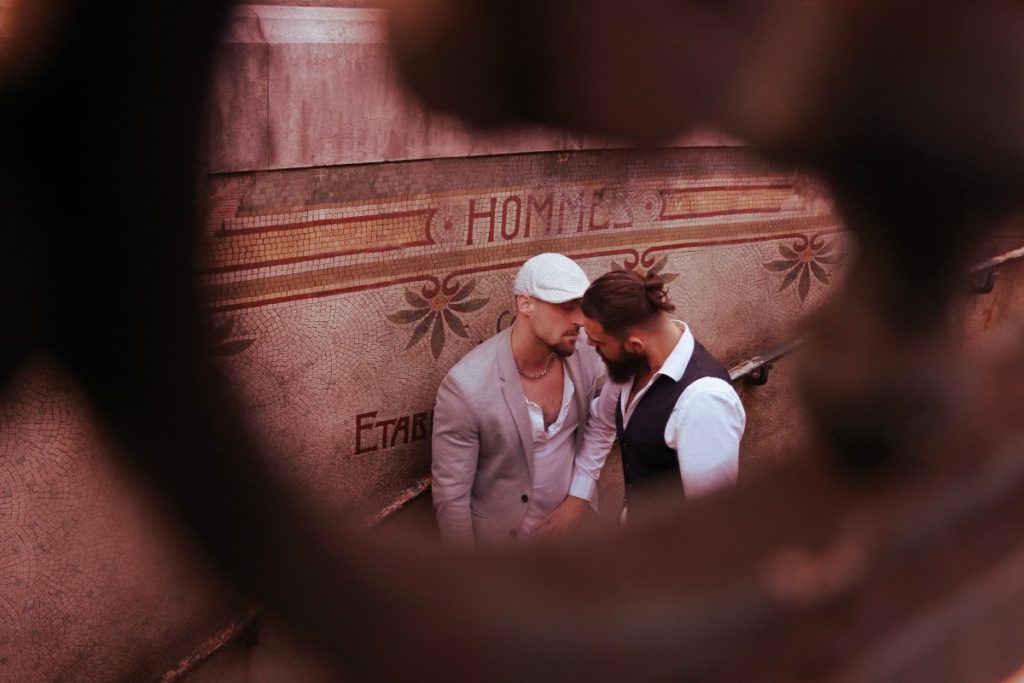 A modern guy's guide to man-on-man cruising
The risk of being caught is the ultimate turn-on
Perhaps surprisingly, the proud tradition of man-on-man cruising is still going strong. Wherever you are in the world, you're not going to be too far from a spot where you'll easily find other men who want to hook up with men. There are plenty of apps and websites dedicated to helping you out if you want to have sex in a public place.
Tom of Finland and the gay culture
As a young gay guy, I learnt pretty much everything I knew about sex from Tom of Finland cartoons. This was a world before the internet.
Tom of Finland created a hyper-masculine world in which sex between men generally seemed to happen spontaneously — at work, in a bar, at a swimming pool, hanging out in a park, or in a public toilet somewhere. These men were constantly hot and horny, constantly on the lookout for sex, constantly cruising.
The sexual landscape drawn by Tom of Finland represented a time not only before location-based dating apps, but also a time when being gay was either illegal or socially unacceptable — a time when there wasn't ready access to safe spaces for gay men to meet, a time when every sexual encounter had an edge of danger and the thrill of the unknown.
The encounters celebrated by Tom of Finland are still very real for the gay men of today.
Cruising as part of UK's gay history
In the UK (and many other countries around the world) police used to actively patrol known cruising areas, actively arresting men, even using decoy officers to entrap people. This type of arrest routinely destroyed people's careers and their lives.
Given the technological and social changes we've seen in most Western countries in recent decades, you could imagine that the need for gay men to go cruising for sex has become a bit redundant. If you want a quick, anonymous sexual encounter (or something more) then you can simply put your smart-phone to work, or head to your nearest sauna or sex-on-premises venue. Right?
Contrary to the approach of a few decades ago, police in the UK will generally only turn their attention to guy-on-guy cruising if they receive some sort of formal complaint that needs to be investigated. There is specific legislation that makes it illegal to have sex in a public toilet, but any sort of sex in a public place could be an offence if it's shown that your actions are likely to cause harassment, alarm, or distress to others.
No matter how discrete you are, having sex in a public place clearly comes with some risks. You're always pretty vulnerable mid-fuck. Homophobic thugs will often target known cruising spots. There are numerous cases of men being mugged or robbed while cruising. Also, the men who frequent cruising spots may pose a greater sexual health risk — they could be closeted, and possibly less-educated about HIV and other STDs.
But all of those risks somehow add to the thrill of it all. There's entire websites, Tumblr feeds, and Twitter accounts dedicated to recording the exploits of guys getting it on in places where they probably shouldn't, places where they could be caught or discovered at any moment, places where other anonymous guys might turn up and who might want to join in the action.
Public toilets, Private affairs
Berlin's Schwules Museum has hosted an exhibition by photographer Marc Martin. His series titled Public toilets, Private affairs celebrates guy-on-guy cruising in public toilets.












Martin's photos, staged with models and using disused train station toilets as locations, are beautifully observed, and celebrate the anticipation, the sexual tension, and the fraternity that can be experienced in public toilets around the world.
The proud tradition of cruising lives on.
We want to hear your opinion
Celebrate the New Year with some erotic gay fiction
Start 2019 with a bang!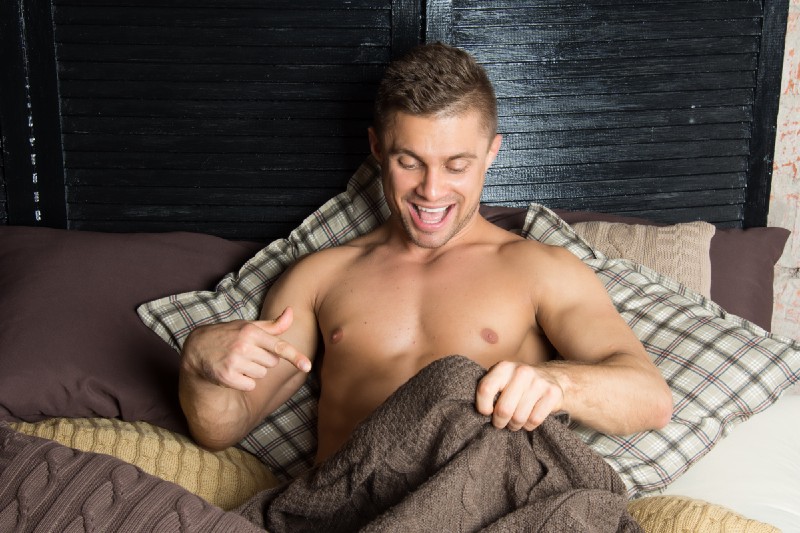 If you're looking for some fap fiction to help fuel your fantasies, you might want to take a look at the Bad Boys' Book Club series.
Volume 5 in the series kicks off with a New Year's Eve celebration which definitely gets corks popping.
Here's some samples.
"I hate New Year's Eve…" grumbled Hamish.
"Don't be so miserable!" laughed Kevin. "You're Scottish! I thought Scottish people loved New Year's Eve?"
"You're right…" acknowledged Hamish. "I hate New Year's Eve in London."
"Maybe you're just homesick?" suggested Kevin.
"It's cold but there's no snow…" explained Hamish. "Wherever you want to go is too busy. You can never find your friends. It's impossible to get home."
"Okay, I get it…" smiled Kevin. "You hate New Year's Eve in London. But, it's New Year's Eve, and we're in London. How about we make the best of it?"
"That's enough talking…" said Tegan, putting his glass down and wrapping his arms around Kevin, bringing their lips together.
There was an awkward moment as Hamish and Jerome looked at each other expectantly. Hamish decided to take charge and moved across to Jerome on the sofa, their bodies crunching as their mouths connected. Hamish immediately felt Jerome's hands on his ass, grabbing him, exploring him. The small shorts that Hamish was wearing were soon being pushed down as Jerome's strong hands kneaded Hamish's muscular butt-cheeks.
Hamish locked eyes with Kevin, confirming the connection between them. Hamish knew that it turned Kevin on to watch him with other guys. In that moment, Hamish realised that Kevin had invited Tegan and Jerome over so that he could watch Hamish being worked over by them both.
Here's the geo-specific links on how to get your hands on a copy of Volume 5 of Bad Boys' Book Club: