Meet Lachy, from Perth in Australia.
How long have you lived in Perth?
I've lived in Perth for two years now.
What's great about living in Perth?
Perth's great because it's full of opportunities.
Are there any downsides to living in Perth?
The only downside of Perth is there isn't much community.
Where do you go out in Perth?
I go out to all sorts of places, but on the weekend usually Capitol/Amplifier.
Which is your favourite beach?
My favourite beach of all time has to be Blossoms Beach in Bremer Bay
Where do you go on vacation?
I'd have to say Bremer Bay is where I go on vacation most
How did you get into modelling?
A friend of mine was doing freelance modelling and, I figured — "Hey, I could do that!" — and here we are.
What next for Lachy?
Who knows? I plan to do everything, so stay posted because whatever I do will be great.
Photos: David Broadway
Lachy is represented by CSA Models
We want to hear your opinion
There's no excuse for bad underwear
Make sure that you're making a good impression when you take your clothes off.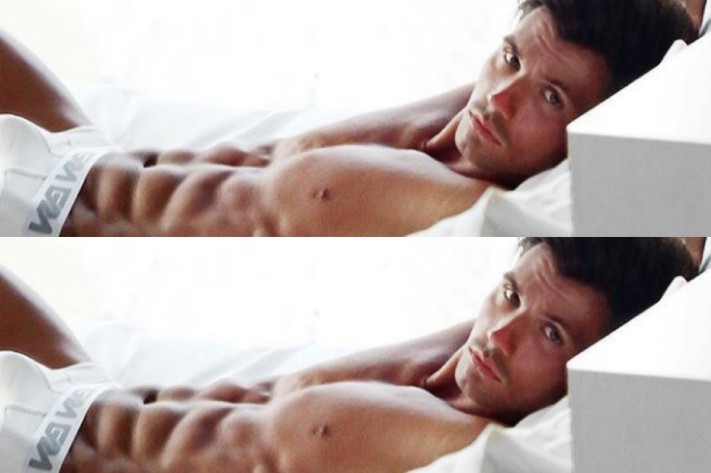 There's no excuse for bad underwear. It doesn't matter how great your body looks or how fabulous your personality — bad underwear is going to kill your credibility, whatever the scenario.
Here's some tips:
Your underwear should be comfortable but should make you feel good too.
Ensure your underwear enhances your best assets — lifting, separating, cupping, and padding are all worth exploring in your underwear choices.
In general, go for a cotton/lycra blend. This type of fabric generally delivers the best of comfort and style.
Keep your underwear supply up-to-date and fresh — anything faded or saggy is likely to be a boner-killer.

Go under-cover with camouflage