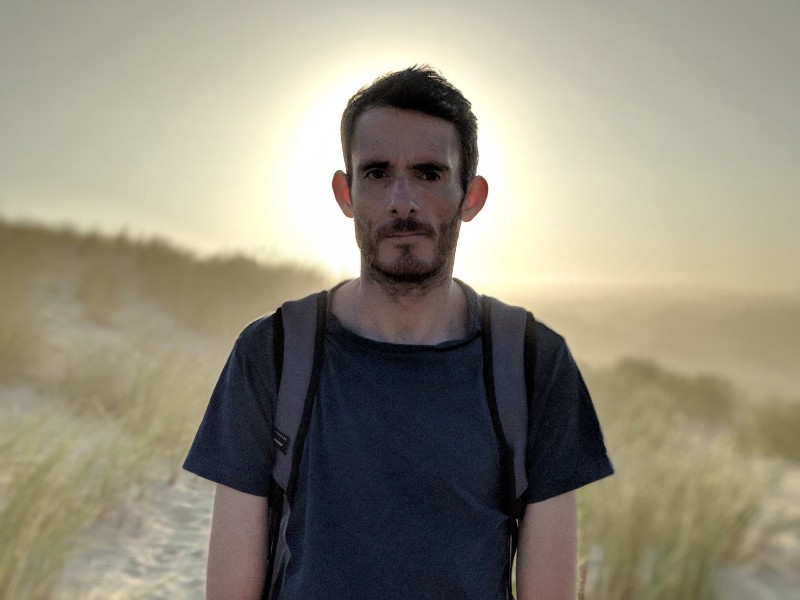 Making the porn that he wants to see
Ivan Sobris: "I have a very organic approach to making movies."
I caught up with filmmaker Ivan Sobris to talk about the importance of stimulating your senses.
When did you discover and start to explore your passion for film-making?
Very late. I've always been fascinated by movies, but I was already 27 or 28 when I actually started thinking about making them myself.
I was at yet another crossroads, both personally and professionally, and I needed a fresh start. I took a foundations class in film-making and started making short films.
What drew you to start specialising in gay porn?
Not being able to get off to porn anymore.
I grew bored of mainstream porn. I don't know why or when it started, but I slowly realised that most porn looks very fake and unnatural, and it wasn't exciting anymore.
I started thinking about what I wanted to see, then I took my camera and filmed it.
How would you describe the porn films that you produce?
I guess it's more sensual and intimate, that's the feelings I try to convey anyway.
Who are some of your gay porn heroes and inspirations?
I don't like the word heroes, but anybody who uses their visibility for a cause has my deepest admiration. To name just a few — Buck Angel and his advocacy work for trans rights, Jacen Zhu and his #takedowntina campaign, and Nic Holas with The Institute of Many that supports people living with HIV.
For the inspirations — Pier Paolo Pasolini, André Téchiné, Sebastien Lifshitz, João Pedro Rodrigues, Bruce Labruce, and so many others. Not all of them made pornographic movies, but they were my first introduction to eroticism and pornography.
I've masturbated so much watching the Jérémie Elkaïm and Stéphane Rideau scene on the beach in Come Undone — my bed sheets still remember it!
You've launched a JustFor.Fans subscription channel — how does this channel expand your audience reach?
I don't think a JustFor.Fans in itself can really help expand the reach, but I haven't had time to really look at all that I can do with it yet. For me, it's more a way to assess if people like my videos enough to pay for it.
What sort of feedback do you get from your audience?
So far, the feedback has been surprisingly good. I'm very critical of my work, so it's been good to receive some nice words from complete strangers.
I have a very organic approach to making movies — I like improvising as much as I can, so what people expect has a very limited impact on what I end up doing because I don't really expect anything myself until it's happening.
What do you hope that people feel when watching your films?
I hope they feel the sensuality, because it makes sex so much better. No matter how rough you like sex, the more senses you stimulate then the higher the pleasure.
What are some of your goals and ambitions for the months ahead?
On a personal level, improving my skills. I'm satisfied enough with my videos to show them, but it's still far from what I'd like to be able to do. It's a journey, I'll get there eventually.
On a business level, it's too soon to tell but I'd really like to start a studio. My JustFor.Fans is the first step — I'll see in a few months if people are ready to pay to see my movies and I'll take it from there.
Follow Ivan Sobris on JustFor.Fans
We want to hear your opinion
Daddy issues in a volatile world
Robin Campillo reflects on Eastern Boys.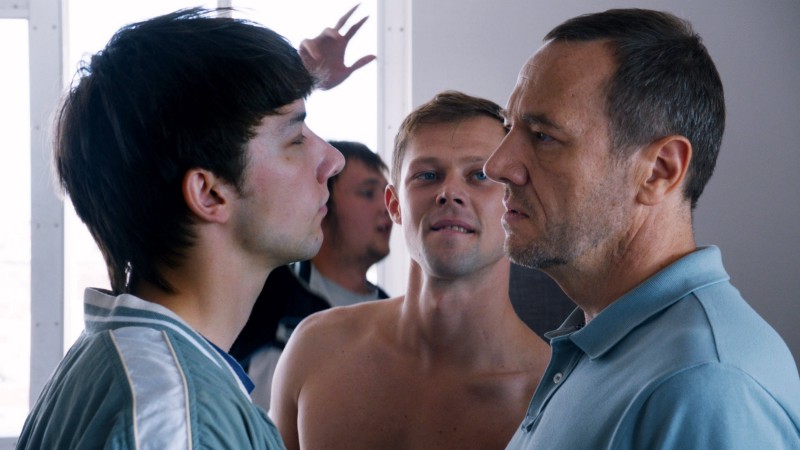 With his latest film BPM a critical and commercial success, I caught up with filmmaker Robin Campillo to look back at his earlier film Eastern Boys, which has recently been re-released.
It's an intense and seductive film, with authentic and unpredictable characters.
Set in Paris, Eastern Boys gives us the story of Daniel solicits Marek - one of the young Eastern European boys that hangs around the Gare du Nord. Daniel gives Marek his home address, but when the doorbell rings and it isn't Marek standing there, Daniel realises he's fallen into a trap.
What was your inspiration for Eastern Boys?
I went for dinner at the home of a friend of a friend. This guy had recently returned to Paris from Russia. He was about 55-years-old, living with his son. While we were there, the son left to go out to a party and said goodbye to his father. The dynamic between the two of them confused me a little, and my friend told me afterwards that the man and the boy had been lovers in Russia, but that now he had adopted him as his son.
I found this surprising and interesting. I wanted to try and understand how it was possible to go from a sexual relationship to a father and son relationship. I wanted to write a story that explored that.
At the same time, I also wanted to write about immigration, and how people from Eastern Europe were coming to France and being seen as threatening.
The relationship between Daniel and Marek is a complicated one. How did you reconcile the evolution of their relationship?
The heart of every relationship is a bit unknown. After you've been with the same person for a period of time, your relationship changes, it evolves, it goes to another level. For example, some people in a relationship don't have sex anymore. It's not something that we ever really talk about.
The story in this film is an extreme example of the mutation of a relationship.
What was the casting process for Eastern Boys? Olivier Rabourdin was obviously already an established actor, but the rest of the cast seemed to be relatively unknown?
I spent nine months on casting the film. I really wanted to cast Russian guys, so I was looking at Russian films and searching for Russian actors. But, it was very difficult - particularly because I don't know the language and can't read their alphabet.
Eventually, I found Daniil Vorobyov. He'd been working in low-quality films, but he was such a great actor. At first I thought he might play the role of Marek, but he wasn't quite young enough for that. During the casting process, he read for the role of the Boss and it was perfect - he brought so much to that character that we evolved the character and gave him more depth.
I eventually found Kirill Emelyanov for the role of Marek. He comes from a family of actors, he's been acting since he was five. He was so clever and so authentic that it was as if he wasn't acting.
Daniil and Kirill came to Paris six months before filming started, and it was great to be able to spend time with them and see how they really embodied these roles.
Eastern Boys explored some of the facets of the immigration and migration experience in France. The tensions of that experience have heightened since that time - would Eastern Boys be a different story if you told it today?
I wouldn't change the story - the situation is the same, but getting worse.
French society is becoming more and more closed. We're so afraid of everything, the risk of others. We pretend that people coming to this country don't belong, but that's not the reality. The law is being used as a weapon.
In the film there are two moments where the law is used as a dirty weapon. First, when Daniel's home is invaded, the boss uses the threat of paedophilia to prevent Daniel from calling the police. And at the end of the film, Daniel uses the immigration rules to get the boss and his gang arrested as undocumented immigrants, so that he can save his lover.
We spend so much energy trying to protect ourselves and our country, but we don't realise that immigration is becoming more and more important - we have to address that. I want to continue to explore the issue, and how our history is shaping what's happening today.
Were you pleased with how Eastern Boys was received? Did the audience understand the story that you were telling?
I did a lot of Q&A sessions at screenings of the film. What people seemed to respond to was that it put the audience in a situation where the moral standpoints weren't obvious. The subject of the film, the behaviour of the characters, the age of the teenagers - it's complex.
The experience of migrants is also complex. Often we feel obliged to talk about migrants in a positive way, but sometimes the countries they've come from and the experiences that they've had, that does something to them. There's almost a metamorphosis in these characters.
BPM has been incredibly well-received. Could you have made BPM without having the success of Eastern Boys behind you?
Eastern Boys was a subject that was very important to me, but I was so afraid of everything - the character of Daniel was a bit like me.
What that film taught me was to not be afraid of anything, to jump into the unknown.
Working with my cinematographer - Jeanne Lapoirie, who I also worked with on BPM - we learnt how to work quickly, to get a scene set up and to start shooting, to capture the energy of those early moments and not worry too much about all of the detail.
It's made me more free as a director, to let the film breathe.
Eastern Boys is distributed by Peccadillo Pictures