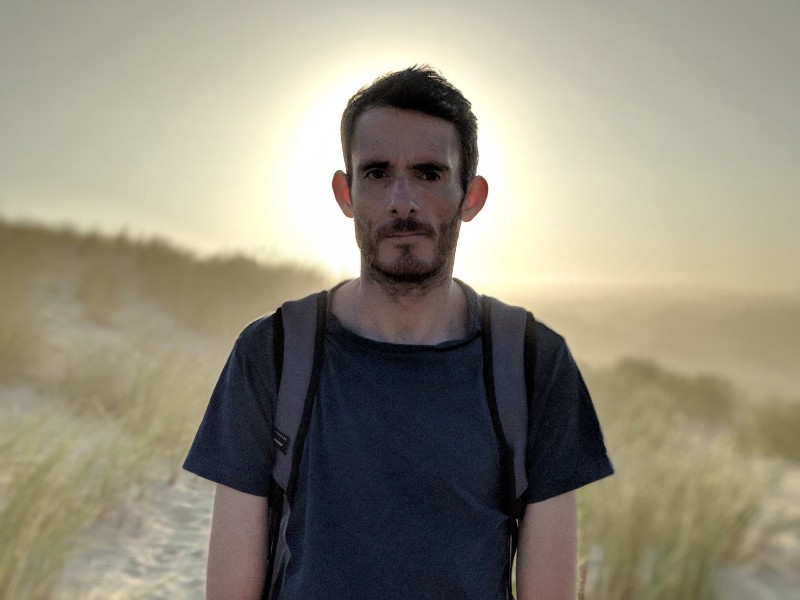 Making the porn that he wants to see
Ivan Sobris: "I have a very organic approach to making movies."
I caught up with filmmaker Ivan Sobris to talk about the importance of stimulating your senses.
When did you discover and start to explore your passion for film-making?
Very late. I've always been fascinated by movies, but I was already 27 or 28 when I actually started thinking about making them myself.
I was at yet another crossroads, both personally and professionally, and I needed a fresh start. I took a foundations class in film-making and started making short films.
What drew you to start specialising in gay porn?
Not being able to get off to porn anymore.
I grew bored of mainstream porn. I don't know why or when it started, but I slowly realised that most porn looks very fake and unnatural, and it wasn't exciting anymore.
I started thinking about what I wanted to see, then I took my camera and filmed it.
How would you describe the porn films that you produce?
I guess it's more sensual and intimate, that's the feelings I try to convey anyway.
Who are some of your gay porn heroes and inspirations?
I don't like the word heroes, but anybody who uses their visibility for a cause has my deepest admiration. To name just a few — Buck Angel and his advocacy work for trans rights, Jacen Zhu and his #takedowntina campaign, and Nic Holas with The Institute of Many that supports people living with HIV.
For the inspirations — Pier Paolo Pasolini, André Téchiné, Sebastien Lifshitz, João Pedro Rodrigues, Bruce Labruce, and so many others. Not all of them made pornographic movies, but they were my first introduction to eroticism and pornography.
I've masturbated so much watching the Jérémie Elkaïm and Stéphane Rideau scene on the beach in Come Undone — my bed sheets still remember it!
You've launched a JustFor.Fans subscription channel — how does this channel expand your audience reach?
I don't think a JustFor.Fans in itself can really help expand the reach, but I haven't had time to really look at all that I can do with it yet. For me, it's more a way to assess if people like my videos enough to pay for it.
What sort of feedback do you get from your audience?
So far, the feedback has been surprisingly good. I'm very critical of my work, so it's been good to receive some nice words from complete strangers.
I have a very organic approach to making movies — I like improvising as much as I can, so what people expect has a very limited impact on what I end up doing because I don't really expect anything myself until it's happening.
What do you hope that people feel when watching your films?
I hope they feel the sensuality, because it makes sex so much better. No matter how rough you like sex, the more senses you stimulate then the higher the pleasure.
What are some of your goals and ambitions for the months ahead?
On a personal level, improving my skills. I'm satisfied enough with my videos to show them, but it's still far from what I'd like to be able to do. It's a journey, I'll get there eventually.
On a business level, it's too soon to tell but I'd really like to start a studio. My JustFor.Fans is the first step — I'll see in a few months if people are ready to pay to see my movies and I'll take it from there.
Follow Ivan Sobris on JustFor.Fans
We want to hear your opinion
Taking gay erotica to a whole new level
Noel Alejandro delivers another stunning and sexy film.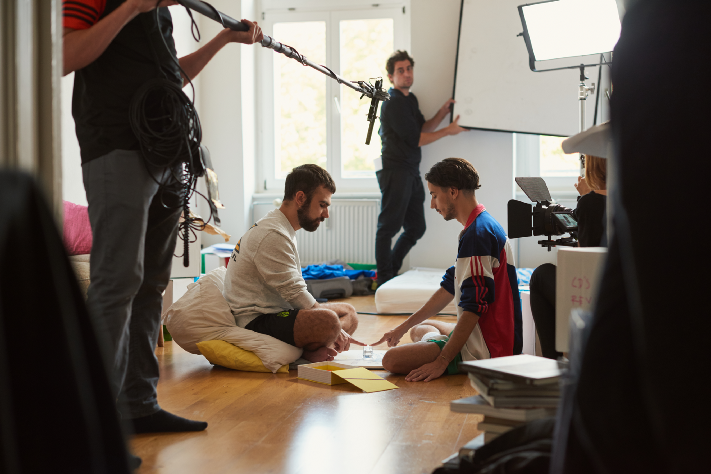 The latest film from Noel Alejandro is Serodiscordantes.
Serodiscordantes explores the relationship of Evaristo (Cachorro Lozano) and Miguel (Alejandría Quince), focusing in on the moment that Miguel reveals his HIV status to Evaristo.
It's an experience that a lot of gay men will identify with, it's a conversation that many of us have had to navigate. But it's not a subject matter that you normally see tackled in an erotic film.
To describe Alejandro's films as gay porn is under-selling them a bit, but they are undeniably arousing. Alejandro captures sex on camera in an authentic and real way that really connects emotionally with the view.
Once again, Alejandro has delivered a killer combination of great acting, great storytelling, and great sex. You're going to want to watch Serodiscordantes.
Ahead of the release of Serodiscordantes, I caught up with Alejandro for a behind-the-scenes look at the film.
What was your inspiration for this story?
Alejandría contacted me at the beginning of 2018 to tell me their story. He and Cachorro are partners in real life, as well as co-stars in this film. Alejandria and Cachorro had been through an uncertain year together of silence and secrets regarding Alejandria's HIV status.
From the very beginning, this felt like a good story to tell, an emotional story to tell. The esoteric elements of the story – such as the pendulum consultation and the Ouija board – emerged during the development of the story.
I see it like two children playing a game for fun, and then a truth is revealed – resulting in a loss of innocence, forcing them to grow up instantly.
The Ouija is the tool that they use to let their internal voices speak. It shows the incredible strength of the subconscious – which screams inside us to get out – but we keep it inside us like a demon.
Have you ever used a Ouija board?
In Spain, we have a strong tradition with esoterics and afterlife stories. I was around 20 years old when I had my first afterlife experience – it was with my cousin.
We used a coin as the marker, and the coin started to move without me or my cousin moving it. It gave us coherent answers to the questions we asked. All of a sudden, all of the stories that I'd heard about this kind of thing finally made sense.
That experience helped me to understand how human perception and subconscious works.
What was your casting process for this film?
My casting process is often just when the right person contacts me at the right moment.
When Alejandria told me his story, he and Cachorro also offered to appear in the film.
What was your location for the shoot?
It is an altbau – an old building with a high ceiling – next to a busy avenue in Berlin. It wasn't difficult to find – the owner seemed to like my work.
We mixed natural and daylight for this filming – we filmed in two days.
Does a film like this help to tackle the stigma that still impacts people living with HIV?
It shows a real situation that people with HIV have to face daily – to come out of the closet, again.
Portraying these kinds of situations is a way of highlighting the topic, and tackling ignorance and shame.
What do you hope that people feel when they watch Serodiscordantes?
I'm really not sure. Everybody will see the film and understand the story with different readings, depending on their personal life experiences. I simply hope that people like it so that they can keep connected to my films.