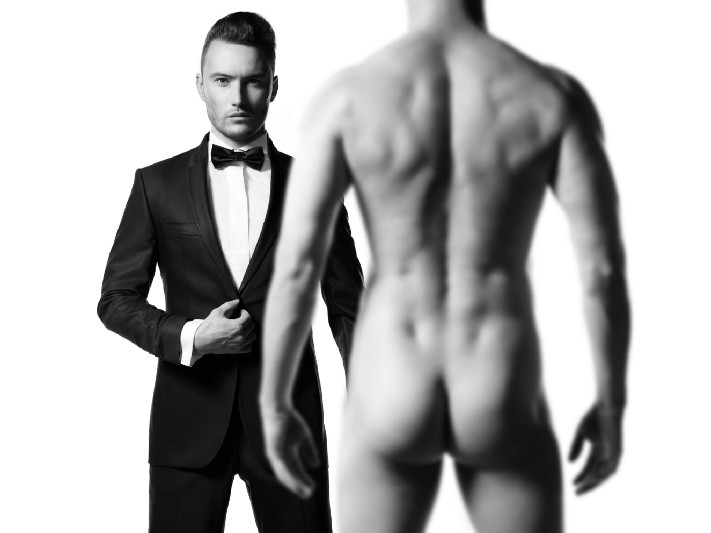 Mainly Male's Memorable Men: 2018
The guys that have really made an impression on us this year.
In our inaugural year, we thought we'd kick off some inaugural awards – celebrating the men who have really made an impression in 2018.
We've consulted widely to determine which are the most memorable men of 2018, but ultimately the decision is ours to make.
The winners are:
Daniel Arzola – Most Memorable Activist
He defines the concept of Artivist
He's unafraid and defiant.
His art transcends language and culture, documenting the global LGBTQ experience.
He's charming and geeky.
Max Duro – Most Memorable Porn Star
His on-screen work is impressive, and he picked up the award for Best European Porn Star at the Prowler Awards of 2018.
His lives shows are uninhibited celebrations of man-on-man encounters.
He takes his career seriously. He's professional, focused, and determined.
In person, he's charming, funny, down-to-earth, and likeable.
Ronan Farrow – Most Memorable Journalist
He's broken some of the biggest stories of the year.
He's articulate, engaging, and likeable.
He demonstrates that intelligence is worth valuing, and that words have power.
Jonny Woo – Most Memorable Drag Queen
Each year, Jonny Woo seems to take things to the next level.
As well as running The Glory in East London, his annual Variety Show continues to go from strength-to-strength, and this year he's added a Brexit musical to his repetoire.
Woo is also fostering a lot of emerging talent across the London cabaret scene, helping to build a vibrant culture of queer cabaret.
Noel Alejandro: Most Memorable Film-maker
Alejandro creates films that are stylish, engaging, and explicit. It's sort of porn, but it's better than that – it's erotic film-making at its best.
Having been steadily building his career in recent years, this year's release of his film The Seed firmly established him as one of the most exciting film-makers in the business.
Troye Sivan – Most Memorable Entertainer
His latest album propelled him to major music star status.
What we love about Sivan is that his music is unapologetically gay – he sings about dating boys, he sings about getting fucked.
He makes great music that you can dance to.
Nicolas Brunet – Most Memorable Artist
Brunet draws naked men. There's something about the men that Brunet draws that really captures their sexual energy.
His drawings are explicit, erotic, and arousing.
Leo Varadkar – Most Memorable Politician
He's the political leader of the Republic of Ireland, and as the UK's Brexit negotiations reach a crunch-point, it's Varadkar who is holding a lot of the trump cards.
Calm, confident, politically adept, and queer as fuck.
Riverdale – Most Memorable TV Series
Sure, it's over-the-top drama aimed at teens, but Riverdale deals with gay stuff in an impressively grown-up way.
We're only in season three, but we've already touched on cruising, party-and-play, cam-sex, and dating.
What Riverdale gets right is the gay stuff is never the drama – it's just part of everyday life, the drama is everything else.
Pig Week – Most Memorable Event
Fort Lauderdale's annual pig-fest is a celebration of sex and man-on-man encounters.
Taking place at the end of November, this is definitely an event that you want to pencil in your diary for 2019.
Dominic Ford – Most Memorable Entrepreneur
Dominic Ford has always had an eye for business opportunities, but with JustFor.Fans he's delivered a high-quality product that meets the needs of both models and fans.
One of Ford's strengths is his openness and ability to communicate directly with models – shaping the platform in response to feedback and suggestions, constantly innovating to improve the experience for everyone.
There's a lot more to come from Dominic Ford and JustFor.Fans.
Niko Wirachman – Most Memorable Instagram Thirst Trap
Originally from Germany, Wirachman is now living in London.
With over 70,000 followers, Wirachman's Insta game is impressively strong – consistently demonstrating the aesthetic value of plenty of exercise and a vegetarian diet.
We follow and we like. We like a lot.
We want to hear your opinion
Photography that embraces naked men
"Stop comparing ourselves to strangers on the internet…"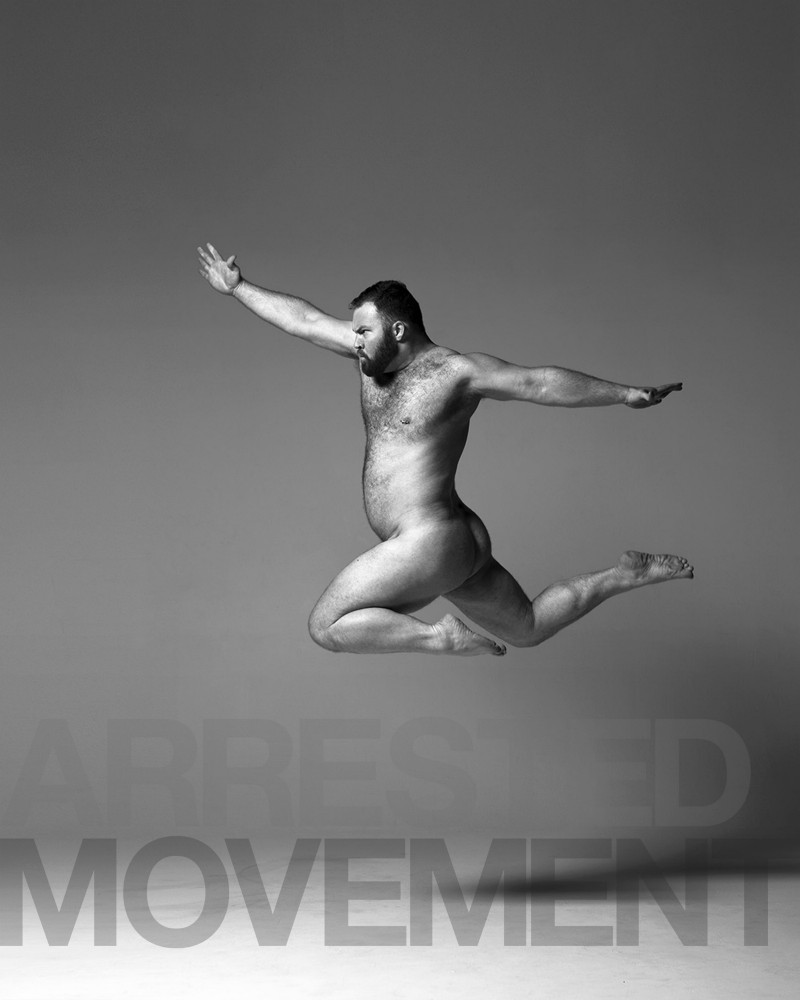 I caught up with photographer Anthony Patrick Manieri to talk about his ongoing series of work known as Arrested Movement.
Why do you think this project has captured the imagination of gay men around the world?
Because we're all the same really, except we don't all look alike. We usually just see what society deems to be the 'perfect' body types, flashed across TV and social media all the time.
This project encompasses a wide variety of men that are photographed equally and beautifully. I feel that the variety of men and body shapes being highlighted are recognisable to most men. We need to see diversity represented more in the media. That, and also the idea of male body positivity is refreshing in a world where the media seems to only push female body positivity. In this day and age, where depression and anxiety are extremely commonplace, it's nice to know that we're not alone in the struggle.
Why are men so keen to be photographed by you for this project?
Because we all want to fit in. We all want to be accepted, and here is a photographic series celebrating all men, all body types, and showcasing them artistically. I think men look at this and can relate and identify with some of the participating models, because they see themselves in the photos.
Most of the men you've photographed for this project appear to be first-time models, most likely being professionally photographed naked for the first time. Was that experience confronting for many of your models?
From what I've seen, and from what some of my assistants mentioned to me, for most of the men that participate there's a definite shift in their overall energy levels from when they first arrive at the studio to when they're done. One assistant asked me — "What is going on in the studio? Because when they arrive they're quite scared, some even shake with nerves, but when they leave they glow and have this sense of empowerment."
I make sure that the studio is private and a safe space for them to try and feel as comfortable as possible. I brief them, and coach them with suggestions of possible body movement. I also stop periodically to show the gentlemen their progression so far in the shoot.
Most men, after seeing themselves on the screen during the shoot, are delightfully impressed by how they look. They look at themselves in a positive light artistically, and not what they usually expect to see. I talk to them about how their hands are positioned, their facial expressions, pointing of their feet, and the overall lines of their bodies in the frame.
When you're not quite happy with your body, putting yourself out there is brave. I watch some men almost lose themselves in the moment and in the music. I'm grateful that I get to witness such a personal moment of self-evolution. For others, they're determined to take an amazing photo, so they push themselves so that their final image is strong and unique.
Should everyone tackle a naked photo shoot at some point in their lives?
I don't know if that's the answer. What people should do is take time to appreciate and accept themselves, to put themselves first. Fill their own cups before extinguishing their energy with others. Uniqueness is special. It's okay to look different on the outside, because we're all the same on the inside.
How is the project continuing to evolve?
I'm currently working on the design of the book — I'll be releasing a Kickstarter page this Fall. I'm also looking at gallery spaces to have the first of many shows.
Are you still actively shooting guys for this project?
I'm still actively photographing men. If it were up to me, I'd be in a different city every weekend photographing.
Since I'm funding this myself, I need to take breaks between cities. Travelling, studio costs, and hotels add up quickly. There are a few cities in the US, Canada, and Mexico that I'd like to do before heading back to Europe. Beyond that, there's talk of Australia, and possibly some cities in South America for 2019.
How can we help each other feel better about our bodies?
I think we really need to be kind to ourselves, and each other — daily. Judgement and self-judgement is such a human flaw, it's like a vibrational plague. We should be detaching ourselves from our smart-phones and social media regularly. Yoga and meditation are great ways to feel centred and grounded, to be in tune with our higher self. Eating right always makes for a happier body and mind. We need to encourage and validate each other to be the best we can be.
What do the images that you've captured through this project tell us about gay men and their relationship with their bodies?
Gay culture is meant to be inclusive, and we celebrate that inclusiveness. Though within the gay community, there's such a divide between men. We're labelled and put in categories, therefore creating almost a hierarchy of what's acceptable.
Body-image and self-esteem start in your own mind, not on Instagram. We need to literally stop comparing ourselves to strangers on the internet. We need to make mental health a priority in the gay community.
I hope that when people see this project, they know their worth, they know that they're beautiful, and that it's okay to be different.
Meet the participants
Follow Arrested Movement on Instagram