This year has been busy for Karol Pacyna. He won the title of Mr Gay Warsaw, got crowned Vice Mr Poland 2018, in a competition where he also snatched the title of Mr Congeniality, and is now getting ready to compete for the title of Mr Gay Europe 2018.
The 22-year-old who works as customer adviser for a telecom company in Poland and is a tenor singer at Voces Gaudii, was chosen to represent Poland at Mr Gay Europe 2018 after Łukasz Sabat excused himself from the competition to focus his efforts fighting for PrEP in Poland.
He hopes his participation will help him in his fight against homophobia and discrimination that is still very present nowadays and promote respect and acceptance within the LGBTQ community.
How did you come across the Mr Gay Poland competition and what made you apply?
At first there were regional competitions. A friend of mine saw the post on Facebook and encouraged me to enter Mr Gay Warsaw.
At the beginning I was sceptical and I remember telling him "Why me? I don't have a great body nor a pretty face".
However, I decided to enter the competition anyway. I had no expectations, except a good party and fun.
Imagine the look on my face when I won Mr Gay Warsaw! I couldn't believe it. After the regional competition I took part in Mr. Gay Poland with 11 other candidates.
What was the selection process like?
In the main competition we had a few activities – a photo session in Aasssoxx's sportswear, PrEP training, individual conversations with jury members, tests about the LGBTQ community and PrEP and, in the end, the final gala at HAH Poznan Music Club.
There we had to present in sportswear, underwear from Andrew Christian and our very own outfit – creativity and message was evaluated by the jury members. I was really shocked when I fished the Mr. Gay Poland as Vice Mister and Mister Congeniality (Mister of the Audience).
How did you react when you realised that you were going to represent Poland at Mr. Gay Europe?
That was last Friday, when I was at work. As Vice Mr Gay Poland I didn't expect that. Suddenly I got the phone call from Paweł Zabilski (organiser of the competition) that Łukasz can't take part in the European competition and according to rules I'll be the delegate from Poland. I was so shocked, happy and a bit afraid too. It was so confusing. To be honest, I was so glad that Łukasz Sabat won Mr Gay Poland and I was ready to support him.
Do you think that 'playing at home' can give you an advantage?
That's a big responsibility, but in this competition is important to be yourself.
For me, it's a completely new adventure and experience. I think I am on the same level as the other candidates and I hope all the participants will enjoy staying the week in Poland. And I will try to show them the famous Polish hospitality.
Poland seems to be on the right path for equal rights, the Supreme Court this year ruled that it is illegal to deny goods and services on the basis of sexual orientation. Do you feel that the Polish society in general is becoming more accepting too?
This year, 14 Polish cities held their own Equality March. It was the first time in Czestochowa and Rzeszow, for example, and this caused a lot of hate speech and homophobia.
Now the government is giving consent for homophobia, racism and violence. We're also now having protests about the law made by the Supreme Court, three people were beaten by police for no reason.
The Minister of Justice in Poland is blacklisting LGBTQ people that married abroad. My best friends were beaten last month near one of the LGBTQ-friendly clubs in Warsaw.
It's really tough right now. The present government pushed us back a dozen or so years from the path to the equal rights.
But I hope that can be changed. We have a lot of LGBTQ NGOs that are fighting for equals rights and civil partnerships. And as an activist myself, I'm committed to fight for tolerance.
I hope the title of Vice Mr Gay Poland will help me to make people aware of the situation in Poland and encourage them to stand for their rights.
You mention PrEP in your introduction. Why is raising awareness for PrEP important for you?
The reason is simple – safety.
Only a few of my friends are regularly tested for HIV and a lot more are not aware of their serological status.
In Poland, PrEP is a new method of prevention for HIV and it's quite controversial as some people argue it causes more risky sexual behaviours.
What do you expect to achieve with your participation?
I want to show people, that being yourself is the most important thing in life.
I would like to trigger a discussion about hate speech, body shaming, slut shaming and internal homophobia. It can make people feel bad, like they're worse. People should not be afraid to be who they want and live the life that they want.
Any message you would like to leave to our readers?
Remember – you're the best as you are! Don't be afraid to be yourself! Love you all and all the best for you!
To vote for Karol visit the Mr Gay Europe's page.
We want to hear your opinion
What are your plans for the weekend?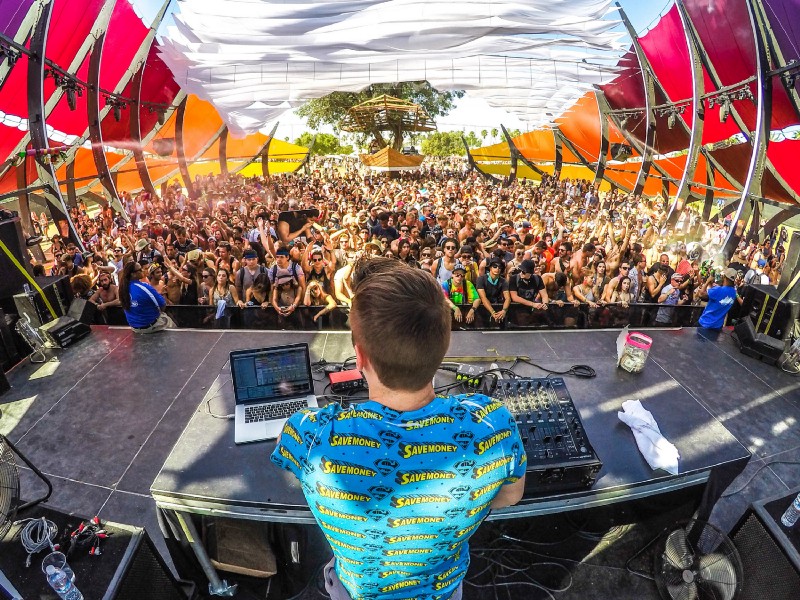 Here's some up-coming events that have caught our eye:
Music, Theatre, and Art
Travel and Parties
Things to watch
Things to read