The style of wrestling known as Greco-Roman was contested at the first modern Olympic Games in 1896.
The rules are fairly simple — two wrestlers are scored for their performance during two three-minute periods. The bout can be terminated early by a pin. The emphasis is on throws, as holds below the waist are forbidden.
Taking its name from the ancient Mediterranean civilisations from which this style of wrestling emerged, this is a support that's popular across Europe and North America.
Wrestlers compete in a wrestling singlet — a one-piece spandex or lycra item that clings tightly to every curve of the body, leaving nothing for the opponent to grab onto.
What makes this sport homo-erotic?
Young, fit guys, wearing a lycra singlet that leaves nothing to the imagination, grappling and grinding with each other, until one submits to the other.
There's a lot to love about Greco-Roman wrestling.
We want to hear your opinion
Word of the Day: Chacal
Travelling to Mexico City? Add this to your vocabulary.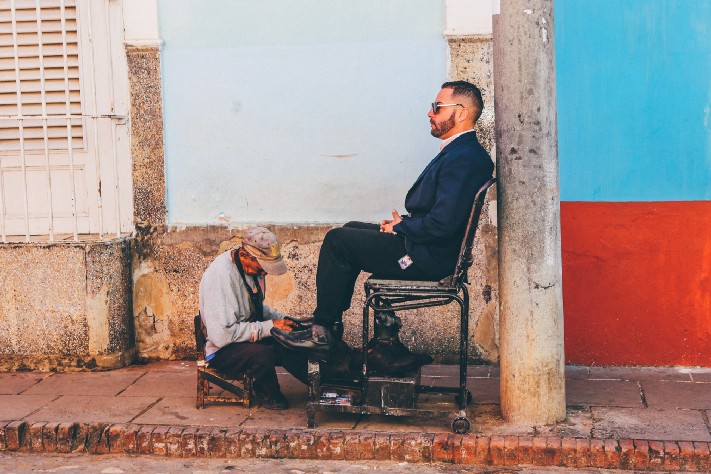 Chacal is a term used in Mexico City — it describes a masculine guy who fucks other guys. A rough top.
The Urban Dictionary helpfully shows how to use the term Chacal in a sentence: "Total bottoms love chacales…"
Let's put to one side for the moment the ridiculous labelling as anyone as a 'total bottom' — just because a guy enjoys a bit of anal play doesn't define his identity — but you get the idea.
In some ways, Chacal is the Mexican version of Masc4Masc — but Latino culture has a complicated obsession with all things macho. In places like Mexico City, your identity as a man, your masculinity, is defined by how you project a macho image to the world. Being gay isn't easily reconciled with being macho. The chacales are trying to have it both ways — projecting an uber-macho image to the world, and totally getting off on having sex with guys.
In the interests of cross-cultural investigative research, here's some examples of guys who seem to me to be channelling a bit of the Chacal vibe.
Chacal. It's our word of the day.