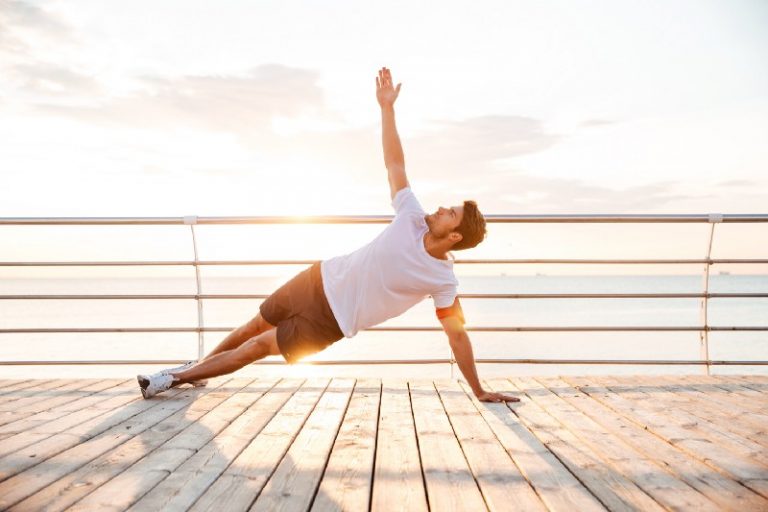 Improve your sex life with a tantric workshop!
Learn how to unlock a whole new level of pleasure.
If you're looking for something a bit different for your vacation options in the year ahead, how about a tantric sex workshop with gay travel specialists Spain Seven Degrees?
This is a five-day workshop held on the Spanish island of Mallorca. You'll be staying in a gay guesthouse with stunning views out over the Mediterranean.
Attendees are limited to a maximum group of ten men. You'll be guided by professional instructors through morning yoga, sunset pool Pilates, and a huge variety of workouts. Be ready to improve your sexual health with sex workshops that focus on tantric sex, gay kama sutra, and a few surprises.
The workshop will be held at the gay guesthouse Guapo Finca with available dates in May and October 2019.
Book before 31 January 2019 and receive a discount of €100 if you use the discount code of MAINLYMALE100.
The discount code of MAINLYMALE100 applies to all trips offered by Spain Seven Degrees. Options include:
Use the discount code MAINLYMALE100 for a discount of €100 on any Spain Seven Degrees trips if you book before 31 January 2019.
Tantra Workshops included in this retreat
The essence of Tantŕa
This workshop is dedicated to knowing and experiencing the essence of Tantŕa. It will begin with a brief introduction of Tantŕa as a path that brings awareness to all areas of our life, the Tantŕa is a way to awaken to our true essence. Awareness. Love. First we will experience individually through bioenergetics with different techniques of breathing and movement of the body to connect with this state and let ourselves fall into this relaxation in the heart.
Then we will connect this inner state with the outside through meditations in pairs coordinating the breathing and the power of the look. Learning to connect with others from that authenticity of your present moment, learning to embrace your reality and that of the other creating true intimacy.
Activation of the 4 elements – how sexuality is expressed in each chakra
The human being is an energy system as well as physical, mental and emotional. In the energy plan we have "7 chakras" or energy centers. Each of them related to one of the four elements (earth, water, fire, air) and concrete emotions (fear / confidence / sadness / inspiration / enthusiasm / anger). In this workshop we will learn how to make love connecting with each of these energy centers but there will be no explicit sexuality.
What does it mean to live my sexuality from each of my chakras? There will be a theoretical part sustained by a practice activating with music and physical exercises the energy of the four elements in us and sharing through dance and a final circle, as we feel in each of them, where our connection and our blockages are, letting us see.
We will learn the importance of connecting with all our energy sources, the variety of expressions that this energy brings to our sexual practices and how to fully integrate and live your sexuality, loving and enjoying yourself as you are.
Ritual of devotion and initiation to tantric massage
The purpose of this workshop is to learn to look and be seen, touch and be touched to be, from heart to heart, from God to God . We are accustomed to looking at our body and the bodies of others through fixed images cultivated throughout our lives with which we find ourselves imprisoned when experiencing something new, something more enriching, something more divine.
Through a ritual of devotion to the body of the other we allow ourselves to expand our vision and sensitivity and finally connect with our essence and that of the other honoring their divinity. The workshop ends with an initiation to tantric massage: We touch and touch others in a hurry, trying to give ourselves and give pleasure quickly and in a structured way without listening to the real need of the present moment.
What would happen if we put aside all we have learned giving and receiving and open ourselves to the magic of a journey into the unknown? What would it be like to touch and be touched by the hands of God?
With this ritual we experience the magic of touch without intention opening us not only to pleasure but to the mystery of giving and receiving a much larger gift.
Kamasutra massage for single and partnerships
Body perception, active and quiet meditations help to let go of everyday life, and joining with oneself and one partner in the group of like-minded men.
Sequences of touch and massage brings you in contact and build up an intimate gathering. The whole body will be touched: chest, abdomen, legs, head, hands and feet, including genitals, anus and testicles.
Section by section various love positions flow into the massage, to which the Kamasutra – Kama the love and Sutra the teaching – instructs and inspires.
Exercises and movement sequences from yoga increase the mobility, flexibility and the ability to love of your body. Silence, meditation, conversations and sharing round off the workshop and provide ideas how the experiences can be cultivated and intensified in the daily routine and allow what is happening to us in the present moment and to express it, to let go of our fears, limiting beliefs and finally to access the truth of our essence
Detailed itinerary
Day 1: Arrival to Guapo Finca
1:00pm Mediterranean cuisine welcome lunch
5:00pm Tantra workshop 1
8:00pm Welcome Dinner
Day 2
7:45am Morning meditation and sun salutation yoga in front of the beach
8:30am Delightful and healthy organic breakfast
11:00am Fitness session 1
5:00pm Tantra workshop 2
Day 3
7:45am Morning meditation and sun salutation yoga in front of the beach
8:30am Delightful and healthy organic breakfast
11:00am Fitness session 2
5:00pm Tantra workshop 3
Day 4
7:45am Morning meditation and sun salutation yoga in front of the beach
8:30am Delightful and healthy organic breakfast
11:00am Fitness session 3
12:00 pm / 1:00 pm / 2:00 pm / 3:00pm Massage
5:00pm Tantra workshop 4
8:00pm Farewell Dinner
Day 5: Return
7:45am Morning meditation and sun salutation yoga in front of the beach
8:30am Delightful and healthy organic breakfast
Private transfer to the airport
We want to hear your opinion
Photography that embraces naked men
"Stop comparing ourselves to strangers on the internet…"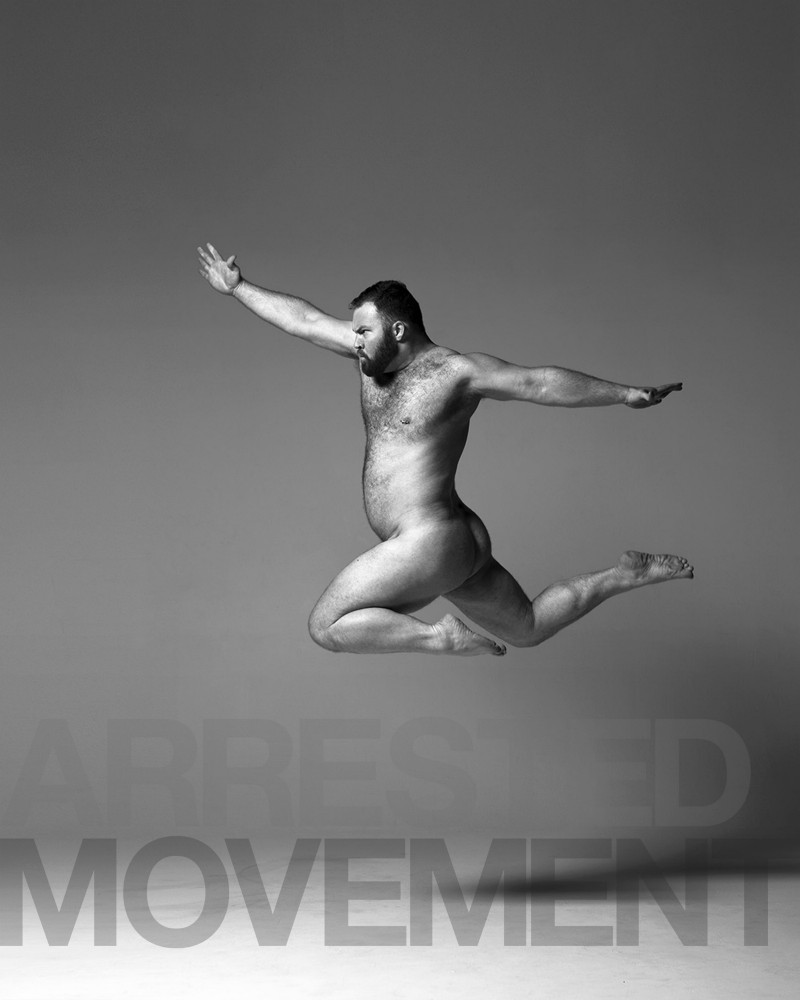 I caught up with photographer Anthony Patrick Manieri to talk about his ongoing series of work known as Arrested Movement.
Why do you think this project has captured the imagination of gay men around the world?
Because we're all the same really, except we don't all look alike. We usually just see what society deems to be the 'perfect' body types, flashed across TV and social media all the time.
This project encompasses a wide variety of men that are photographed equally and beautifully. I feel that the variety of men and body shapes being highlighted are recognisable to most men. We need to see diversity represented more in the media. That, and also the idea of male body positivity is refreshing in a world where the media seems to only push female body positivity. In this day and age, where depression and anxiety are extremely commonplace, it's nice to know that we're not alone in the struggle.
Why are men so keen to be photographed by you for this project?
Because we all want to fit in. We all want to be accepted, and here is a photographic series celebrating all men, all body types, and showcasing them artistically. I think men look at this and can relate and identify with some of the participating models, because they see themselves in the photos.
Most of the men you've photographed for this project appear to be first-time models, most likely being professionally photographed naked for the first time. Was that experience confronting for many of your models?
From what I've seen, and from what some of my assistants mentioned to me, for most of the men that participate there's a definite shift in their overall energy levels from when they first arrive at the studio to when they're done. One assistant asked me — "What is going on in the studio? Because when they arrive they're quite scared, some even shake with nerves, but when they leave they glow and have this sense of empowerment."
I make sure that the studio is private and a safe space for them to try and feel as comfortable as possible. I brief them, and coach them with suggestions of possible body movement. I also stop periodically to show the gentlemen their progression so far in the shoot.
Most men, after seeing themselves on the screen during the shoot, are delightfully impressed by how they look. They look at themselves in a positive light artistically, and not what they usually expect to see. I talk to them about how their hands are positioned, their facial expressions, pointing of their feet, and the overall lines of their bodies in the frame.
When you're not quite happy with your body, putting yourself out there is brave. I watch some men almost lose themselves in the moment and in the music. I'm grateful that I get to witness such a personal moment of self-evolution. For others, they're determined to take an amazing photo, so they push themselves so that their final image is strong and unique.
Should everyone tackle a naked photo shoot at some point in their lives?
I don't know if that's the answer. What people should do is take time to appreciate and accept themselves, to put themselves first. Fill their own cups before extinguishing their energy with others. Uniqueness is special. It's okay to look different on the outside, because we're all the same on the inside.
How is the project continuing to evolve?
I'm currently working on the design of the book — I'll be releasing a Kickstarter page this Fall. I'm also looking at gallery spaces to have the first of many shows.
Are you still actively shooting guys for this project?
I'm still actively photographing men. If it were up to me, I'd be in a different city every weekend photographing.
Since I'm funding this myself, I need to take breaks between cities. Travelling, studio costs, and hotels add up quickly. There are a few cities in the US, Canada, and Mexico that I'd like to do before heading back to Europe. Beyond that, there's talk of Australia, and possibly some cities in South America for 2019.
How can we help each other feel better about our bodies?
I think we really need to be kind to ourselves, and each other — daily. Judgement and self-judgement is such a human flaw, it's like a vibrational plague. We should be detaching ourselves from our smart-phones and social media regularly. Yoga and meditation are great ways to feel centred and grounded, to be in tune with our higher self. Eating right always makes for a happier body and mind. We need to encourage and validate each other to be the best we can be.
What do the images that you've captured through this project tell us about gay men and their relationship with their bodies?
Gay culture is meant to be inclusive, and we celebrate that inclusiveness. Though within the gay community, there's such a divide between men. We're labelled and put in categories, therefore creating almost a hierarchy of what's acceptable.
Body-image and self-esteem start in your own mind, not on Instagram. We need to literally stop comparing ourselves to strangers on the internet. We need to make mental health a priority in the gay community.
I hope that when people see this project, they know their worth, they know that they're beautiful, and that it's okay to be different.
Meet the participants
Follow Arrested Movement on Instagram