Part 24
On the drive back to Woolwich Arsenal I had the slightly disconcerting feeling that I had become a veteran of this trip. Again the 'sweat box' was loaded with boys, full of bravado, but wide eyed with speculation over the facilities they were about to encounter at their new home. From the conversation, it was clear that for most of these boys, this was not their first time in prison, but it also seemed that none of them had been to HMP Thameside before, and they were all swapping tales with one another over what they had been told by others. "I heard there's showers in the cells!" "Man told me dem officers dere are pussies bro, ya git me!" "someone said that the food is real good man." And so it went on and I sat in silence, smiling to myself at their innocence. They were about to find out for themselves.
The sad part of it all was that for most of them, they would indeed find it quite comfortable. The thing about prison I had learned, is that if you had no aspirations, no desire to achieve anything during your stay, or if you wanted to treat it all as a fully paid up holiday, you would fare much better than someone who wanted to make the time count. Ironically the officers would lecture you on how important it was to engage with everything and everyone in the prison, but the minute one of us wanted to do anything useful, those same officers would block every attempt and generally make your life miserable until you gave in and succumbed to boredom and drudgery. This of course made me incredibly angry!
After the same old entry procedure as normal, we were moved to A wing, and this time, I had a brief chat with a likely looking Irish guy, who seemed affable enough, and we agreed to 'bang-up' together. He was a non-smoker, so was pleased to have someone of the same ilk with which to share a cell. Eventually by about 10pm we were finally done, and settled into the cell, but not before my regulation two minute phone call.
On my last day at Maidstone, I'd finally heard back from Toni. In desperation, whilst I'd been planning my transfer, I'd sent a letter to Philippe asking him to pass on a note to Toni, and given them both my emailaprisoner.com email address, so she had replied, but as it takes a good few days to have phone numbers added to phone accounts, I hadn't bothered, thinking I would ring her once I landed here. In the absence of anyone else important to phone, having kicked Edd to the curb, and fallen out with Tom, I used my free phone call to phone her,and she answered immediately. I let her know that I had moved back to Thameside, and that I would in all likelihood be staying for the duration, and, promised to call her in the next few days. At least I had made contact, and for the moment that was enough to give me some hope for the first time in what seemed like an eternity.
The first thing I did of course, on arriving in my cell, was to log onto the Computerised management system, and to my immense relief and delight, there in all it's glory was my book manuscript! I shouldn't really have been too surprised, as I had first hand knowledge of how useless and apathetic the prison staff were, but still, it was amazing to actually know for sure that it was there and still intact. Over the course of the weekend, whenever Keith wandered off socialising, I attacked the computer in earnest, and by Sunday night I had completed the first edit. I also lost no time in sending messages to Louisa Hawkes in education, to request my old job back as imaging software peer mentor.
On somewhat more of an amusing note, on looking out the window on Saturday morning I was surprised to see that a flower garden had sprung up in the grassed area between wings A and B. In it there were six solid teak park benches, a trellised pergola over which climbing roses and clematis were growing, and narrow paths wending between raised beds of 'shrubs'. Although the construction of everything except the expensive looking park benches looked decidedly Heath Robinson-like, I had to admit that it all looked quite aesthetically pleasing, and in plants and hardware alone must have cost quite a considerable sum. The amusing part however, was actually quite irritating, and made me quite angry when I thought about it. All of this taxpayers money had been spent to create a garden which in all probability would die in the summer from lack of watering, but quite aside from that, it was constructed in an area where there was absolutely no access from either staff or prisoner, so in fact, apart from being surveyed from the sealed windows of the cells, would never, ever be used!
Being a Friday when we had arrived, I knew that nothing constructive was going to happen over the weekend, however on Monday morning everything kicked into gear, and we started off with induction. This was the first contact I'd had with the other inmates who had been here on my previous stay, and they were all surprised to see me, but then with horror I realised that no one knew that I had been transferred to another prison for the past few months. Both staff and inmates alike thought I had been released, and had subsequently been arrested for a further crime, and it took quite a bit of explanation to convince them otherwise.
The induction was of little use to me at all, so in a sense it was just ticking the boxes, something I had to do so that I could get access to something else. I would have thought that they would have had all my details on the computer from my time here seven weeks earlier, but no, that was too logical, and too much to ask, so I was being forced to go through the entire induction process again - pointless and irritating! I did however manage to speak to one of the Offender Management peer workers that I knew from the Listener training day I'd been to, who told me that they had been as shocked as I was that I was transferred. They had apparently tried to stop the transfer because I had been supposed to be on hold for six months, but someone hadn't completed the paperwork properly, so by that stage there was nothing they could do.
On Monday afternoon, they came for me. Evidently I was moving again. This time it was to D uppers, and I walked on to the wing, to be met by Nico, one of the officers from downstairs on D lowers where I had been last time "What are you doing here?" He asked, "Why didn't they put you back down with us?" I of course had no idea, and although he very kindly offered to have me moved back there, I wasn't really fussed. There was no advantage to being down there - I certainly hadn't had much luck down there last time, particularly with Terry Fucking Jeeves at the helm, which reminded me! One of the first jobs to go on my to do list was to lodge another complaint to re-start all the issues which and been pending on my departure. I had reached a complete dead end with them through the normal channels. I'd lodged complaints with the IMB about them whilst I'd been at Maidstone, but they had been unable to do anything because it was a different prison, and further more a private one. I had then as a last resort, written to the Prisons and Probations Ombudsman, but because the dodgy little fuckers at Thameside hadn't replied to my comp1a appeal complaint, I had received a standardised letter back telling me they were unable to assist because all of the official steps had not been taken.
Now that I had returned however, I was like a dog with a bone and I was not going to give up until I got a result. I stocked up on complaint forms, and settled down to plead my case on each one. The first one was regarding compensation for having my belongings stolen when my cellmate had beaten me up, and then moved out of my cell, whilst they left him there. As it had now been over six weeks since the trail had gone dry on this, I would have to start again from the beginning and this time I was not going to let up until I had satisfactory replies at each and every step.
Of course, having been moved again I now had another cellmate. This time it was a youngish guy with a permanent scowl on his face. Apparently his girlfriend had beaten him up in his house, and knocked him out cold and then called the police, telling them that he had hit her, so the police had come and arrested him and incarcerated him for his own safety. He assured me that he would never hit a woman, and that he was completely innocent, but that's another story. He seemed a nice enough guy, but of course was naturally worried about what would happen, and as with everyone else to have been remanded suddenly, had been unable to prepare for it, so was now left trying to organise mortgage payments, cancel debit cards on his bank account, which had already been cleared out, presumably by his girlfriend. He had tried to report this to the police, but had added 101, the police crime report number to his phone account, and had chewed through £12.00 of phone credit whilst waiting on hold. Evidently, what was a free-call from a normal land-line, was a way of raising revenue for Serco! He, like me, was becoming more and more frustrated as each day went by, as he was finding it impossible to secure anything from inside prison, so like me, he could only sit and watch futilely as he lost everything he had ever worked for.
One of the biggest problems in sharing a cell with someone you don't know is that you have to compromise on what you watch on television at night. Bobby wasn't interested in anything apart from Jason Statham movies and The Simpsons, and I very quickly became tired of both, so I spent a considerable amount of time reading my book. Luckily, within the first week or so, I was ableto book a library session, and very quickly got myself back on the lists for the two book clubs which ran fortnightly on alternate weeks, which gave me a social outing each week and a constant source of free books, although some of them weren't really to my taste, but I enjoyed the challenge of reading books which I would never normally have given a second glance, and in some cases, was introduced to some amazing works.
To coincide with this, Neil the Prison librarian had been over zealous in inviting guest writers to come in and discuss their books, much to the chagrin of the prisoner reading group volunteers, who I think took umbrage at having to discuss so many books which were not of their choosing at the book club sessions, although for me it was like gold. Just the fact of meeting them and hearing their stories of how their books took form, and what they used for motivation was inspiration enough for me, but I found I could pick their brains for advice on publishing, agents, self publishing, and all manner of other points along the way. I also found that reading a lot gave me the opportunity to look at differences in style and pace between authors and genre, and I would then sit down and experiment with each style to work out what worked for me and what didn't.
One of the first to visit on my return was Rachel Abbot, an extremely successful crime novelist, who had published all her books, some eight I think in total, on Amazon. At this point I had almost finished my book, but had little idea how I was to go about publishing it. Rachel was extremely encouraging, and explained in detail how to go about it, free of charge. She explained that Amazon had all the tools with which to upload the manuscript, design the cover, and once it was uploaded and on sale, she said you could even edit and update it. She had sold some six million copies of her first book alone, and she attributed this to having spent 12 hours a day, seven days a week working on social media for three months solid. This gave me great hope as with the plan I had in place in terms of employing Toni, or someone like her, I figured they could manage the social media that I at present didn't have access to.
For the first time in ages I felt like I had turned a corner and things were finally going my way. I had now finished the first book in it's entirety. Originally I had planned on only writing the one, but there was so much content to write about that I had already decided that there were three distinct stories here - the first one about drugs and their social impact on people and the community, the second on the dangers of dealing and negotiating with members of the legal profession, and the third on life inside the British Penal system, and I figured that the three would make a nice boxed-set for Christmas. I also figured that once my outside assistant had done the hard yards on promoting the first book on social media, the second and subsequent books would already have a captive audience, If the books were any good, that is!
My main problem was that having written them in prison, on my in-cell computer, I had no way of getting any feedback, as there were very few people in here that I would trust to read the story, much less anyone knowledgeable to give constructive criticism, even if I could in fact manage to get a copy printed and distributed! With my first and second books I had written them whilst I was living in Berlin, and had spent my day either sitting on the outside roof terrace of my apartment in Kreuzberg, or sitting in the downstairs café. I had been able to print off chapters at will and hand them to friends for their opinion in the initial drafts, and then later, I had worked with a traditional publisher, so had my own designated editor to suggest changes and alterations. At the time I had cursed her insistence on re-write after re-write, and by the end of the process, when it had finally gone to print, I had been so sick of the books that I hadn't wanted to look at them again for quite some time! Now I would have given my eye teeth for such a person, and would have listened to absolutely everything they had to say!
In the absence of an editor, however, I now realised that I would have to be brutal in my edit, so I started again on the third edit with renewed vigour, determined to get it as perfect as possible so I could have it burnt to disc and sent out for whoever I decided to employ to upload and publish. I figured that as it was now August, I would have it completed by the end of the month, and could therefore have it ready for publishing by 1st September, and if, on my release, there was any feedback from anyone significant, I could still re-edit it at a later date.
Double Bubble is the third book in The Chemsex Trilogy - a series of books written by Cameron Yorke about his experience with Chemsex, addiction, and imprisonment in the UK.
We are serialising Double Bubble on Mainly Male. This is the 24th instalment in the serialisation. Go back to read earlier instalments.
We want to hear your opinion
How do you masturbate?
We ask men to share with us their jack-off techniques.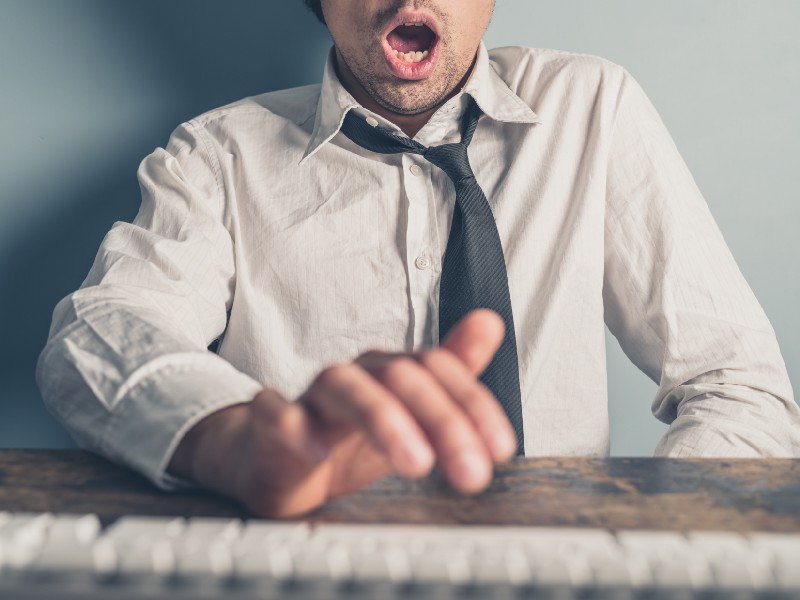 I caught up with Twitter buddy Suffolk Lad and asked him a few personal questions.
Can you remember the first time you jacked-off?
I'd probably just turned 13. I can remember I was still sharing a bedroom with my brother. We had bunk beds. I remember I was rubbing my hard penis on the duvet.
How did you feel when you first jacked off?
The very first time I came was quite a shock.
Did you talk about it with anyone?
It was never spoken about. Wanking felt like my dirty little secret. I never discussed it with anyone. That was over 20 years ago — it's just how things were.
Did you try any different techniques in those early years?
I tried a few different ways but ended up sticking with what gave me the most pleasure.
Can you remember the first time you talked to someone else about jacking off?
The first time I spoke about wanking was with a guy that I met online — we're great friends now. We chatted for ages about the pleasure it gave us and how we did it. Obviously we had a bit fun from there.
What's your preferred way to jack-off currently?
I enjoy I straight forward wank. I play with myself a bit — balls, nipples — and I have a bit of porn to hand. Then I just bust one out — it's the best way.
What jack-off hints or tips would you give a young guy just starting to explore his sexuality?
Enjoy yourself. It's all about self-pleasure. Do it as you feel you need to. There's no right or wrong way.