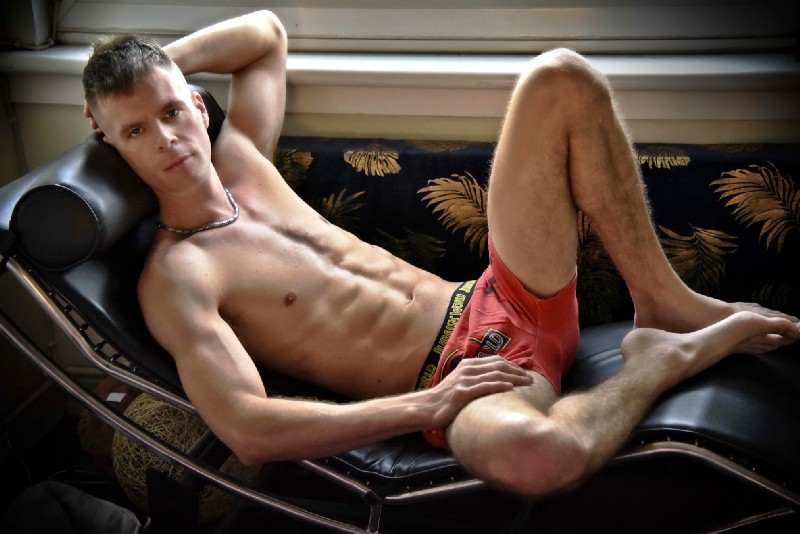 Hung Young Brit: Creating reality porn
"One-on-one, behind closed doors stuff isn't so appealing to me."
I caught up with George Mason — the man behind gay porn studio Hung Young Brit — to talk porn, awards, and underwear.
What led you to start exploring a career in porn?
Ever since I was young, it just felt like my calling in life. I was just fascinated with the sex.
Porn is the only industry left on the planet that grosses tens of billions of dollars per year, yet has absolutely no huge dominant market players — compared with something like the music industry or the drinks industry that are dominated by massive corporations. Theoretically speaking, it should be easy to make an awful lot of money, and fuck stunning lads at the same time.
Would you describe yourself as an exhibitionist?
One billion percent yes! My dick gets hard when people are watching me mess around. One-on-one, behind closed doors stuff isn't so appealing to me.
Why did you decide to make the move from uploading your own content into creating a studio that produced branded content?
I started uploading content from Xtube to AEBN, and from that I met OLB Media — who have now become my distributor and website creator. It wasn't until I was attending the Phoenix Forum, that these guys were saying that I actually had a brand that could be carried forward. That planted the idea of moving away from clip uploads to brand creation.
How did you feel when you were approached by the BBC to appear in a documentary?
I'm not going to lie, I was over the moon. This was literally a dream come true. When they broadcast it on BBC One from BBC Three, I was actually crying.
At the recent Prowler Porn Awards, Hung Young Brit won Best European Website — how did that feel?
At first I felt relieved and overjoyed that for once I'd been recognised by the British industry as a studio. For the last, fuck knows how many years, I was always seen as just an Xtuber.
I felt really emotional, especially as this was an award voted for by the public, which means people must like the site. So, I cried at that too.
Why do you think that the content that you're producing is proving to be popular with people?
I think that just like in television, reality-based content has proved to be a new style and an interesting way of broadcasting. Basically, all I've done is make a type of reality porn.
How do you cast the guys that appear in your scenes?
I have lots of different methods. I was relying heavily on Apply To Model at first, but now a lot of it is done through. However, about 50 percent of the guys are film are guys that I meet when I'm out and about or on holidays. I think the change that has come about with apps like WhatsApp, where nearly everybody has filmed themselves and sent it to someone else, means that just about everyone is quite open to being in a video.
Can we talk underwear?
I like really boyish underwear. I like my boxers quite loose because I get itchy balls. I love McKenzie, and Puma. I wear exactly the same underwear to the gym as I do for day-to-day stuff.
I like other guys in jockstraps, and I definitely prefer boxers to briefs — although some of the designer underwear brands that some of these models wear do look good in their pictures and are hot.
What are some of your goals and ambitions for the months ahead?
I want to break America. A lot of my stuff is getting lost in translation, especially as I film chav porn and they don't know what the the fuck a chav is. Also, I don't know why, but when I've been to the American Porn Awards they're all very glossy studios that film extremely high quality scripted content, so I think I've really got my work cut out in this area. I'm convinced that if I can break America, I should have the world as a marketplace.
Immerse yourself in the world of Hung Young Brit
Follow Hung Young Brit on Twitter
We want to hear your opinion
Word of the Day: Chacal
Travelling to Mexico City? Add this to your vocabulary.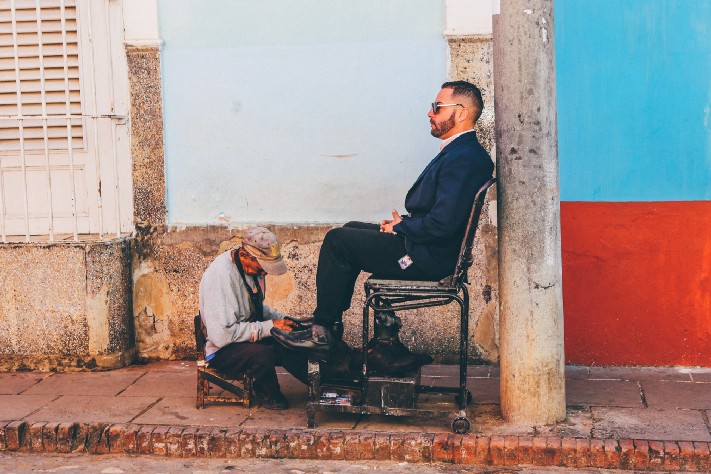 Chacal is a term used in Mexico City — it describes a masculine guy who fucks other guys. A rough top.
The Urban Dictionary helpfully shows how to use the term Chacal in a sentence: "Total bottoms love chacales…"
Let's put to one side for the moment the ridiculous labelling as anyone as a 'total bottom' — just because a guy enjoys a bit of anal play doesn't define his identity — but you get the idea.
In some ways, Chacal is the Mexican version of Masc4Masc — but Latino culture has a complicated obsession with all things macho. In places like Mexico City, your identity as a man, your masculinity, is defined by how you project a macho image to the world. Being gay isn't easily reconciled with being macho. The chacales are trying to have it both ways — projecting an uber-macho image to the world, and totally getting off on having sex with guys.
In the interests of cross-cultural investigative research, here's some examples of guys who seem to me to be channelling a bit of the Chacal vibe.
Chacal. It's our word of the day.