Michael Soze, writing for Boner Magazine, has delivered some fascinating research into the male orgasm.
Apparently, the average male orgasm lasts for 12.2 seconds. If you extrapolate that across the average male life-span, that means that we're probably going to have spent about nine hours in the ecstatic throes of orgasm. Another fun fact, we'll each produce about fifty litres of sperm. That's a lot of cum.
According to the Kinsey Institute, most men think about sex several times a day.
Micha Schulze has written Sex Is A Head Thing! — a guide to orgasms for gay men. According to Schulze — "The biggest orgasm killers are comparing yourself to other men, a lack of communication, and stress."
In a survey conducted by American website Queendom, 90 percent of gay men reported that they almost always reach orgasm when masturbating or having sex.
Orgasm is different from ejaculation. Ejaculation refers to the physical release of semen from your penis and urethra. Orgasm refers to that feeling of satisfaction and pleasure. Both the orgasm and ejaculation can be caused by the same physical stimulation, but they are technically separate from each other. Massaging your prostate can intensify the pleasure of your orgasm.
Experts describe the male orgasm as consisting of four distinct phases — excitement, plateau, orgasm, and resolution. Depending on your age and stamina, the length of these phases can vary between men.
Some doctors suggest that your orgasms can be intensified or strengthened if you exercise the pubococcygeus muscle — commonly referred to as the PC muscle. This is a hammock-like muscle that stretches from the pubic bone to the coccyx, forming the floor of the pelvic cavity and supporting the pelvic organs.
A basic exercise for your PC muscle — sometimes referred to as a kegel exercise — is to contract and hold your PC muscle for 5-20 seconds, then release them. Repeat this 10 to 20 times in a row, three to four times a day. Gradually build the number of contractions you complete and the amount of time you hold each contraction for.
Another exercise you can try is when you are urinating, use your pelvic muscles to control the urine stream — stopping and starting the flow.
You can also train yourself to have better orgasms by varying the way that you masturbate or have sex. When you're jacking off or having sex, remember to change positions, take short breaks, and explore all of your erogenous zones. Edging, or deliberately delaying your orgasm can intensify the pleasure that your body will experience.
Trying new things when you're masturbating or having sex can also enhance your pleasure. Try using gloves when you're masturbating, have sex in front of a mirror or a camera, use different sensations to stimulate the body — cold ice, hot candle wax, the sting of a riding crop.
When it comes to sex, when it comes to pleasure, when it comes to having the best orgasm possible, every day is a school day.
Originally published by Boner Magazine
We want to hear your opinion
How do you masturbate?
We ask men to share with us their jack-off techniques.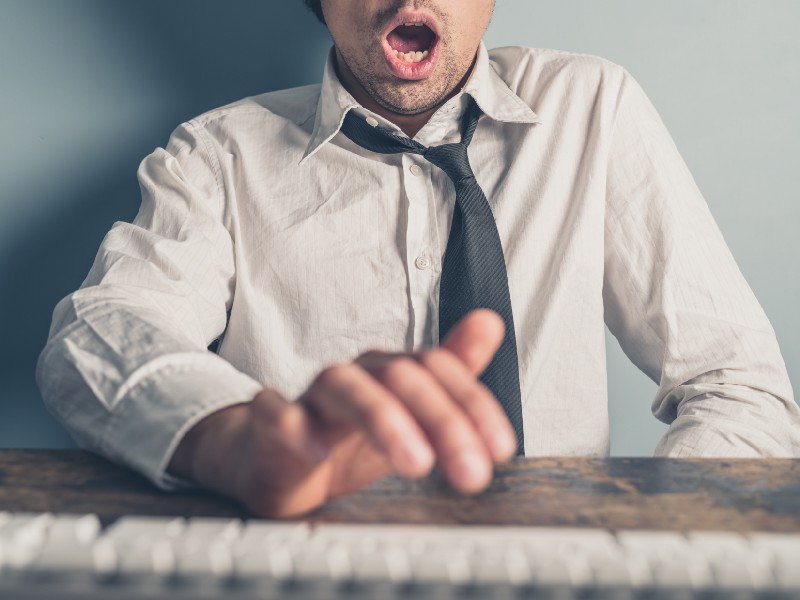 I caught up with Twitter buddy Suffolk Lad and asked him a few personal questions.
Can you remember the first time you jacked-off?
I'd probably just turned 13. I can remember I was still sharing a bedroom with my brother. We had bunk beds. I remember I was rubbing my hard penis on the duvet.
How did you feel when you first jacked off?
The very first time I came was quite a shock.
Did you talk about it with anyone?
It was never spoken about. Wanking felt like my dirty little secret. I never discussed it with anyone. That was over 20 years ago — it's just how things were.
Did you try any different techniques in those early years?
I tried a few different ways but ended up sticking with what gave me the most pleasure.
Can you remember the first time you talked to someone else about jacking off?
The first time I spoke about wanking was with a guy that I met online — we're great friends now. We chatted for ages about the pleasure it gave us and how we did it. Obviously we had a bit fun from there.
What's your preferred way to jack-off currently?
I enjoy I straight forward wank. I play with myself a bit — balls, nipples — and I have a bit of porn to hand. Then I just bust one out — it's the best way.
What jack-off hints or tips would you give a young guy just starting to explore his sexuality?
Enjoy yourself. It's all about self-pleasure. Do it as you feel you need to. There's no right or wrong way.