Walking Jack is a new underwear brand.
The first collection is called Core. The colour palette features black, white, and blue and the styles include briefs and boxer-briefs. The products are designed in Greece and then manufactured in Portugal.
I caught up with Thanos, founder of the brand, and asked him what it was that led him to launch a new underwear brand.
"We saw a void in the market for underwear…" explained Thanos. "A void for underwear that feels comfortable and looks contemporary at the same time."
"Our inspiration is travel, nature, and the great outdoors…" continued Thanos. "Our aim is to offer underwear that makes you smile and looks great on."
There's obviously a lot of competition in the men's underwear market, so I was keen to understand the target segment for Walking Jack.
"Our market is men that look for comfort and contemporary style in their underwear…" explained Thanos. "It's men of all ages and all backgrounds with one thing in common – a good sense of style. Our customer cares for the environment as much as we do. He loves to travel, meet new people, and has an open mind."
Guys have a fairly intimate connection with their underwear, so I asked Thanos what he hopes that guys feel when they're wearing Walking Jack.
"We hope they feel the positive energy that everyone involved in the process of making our underwear puts into it…" replied Thanos. "We aim to rapidly increase our collection to include more colours, more prints, more shapes, and more sizes. We want as many men to feel that they belong in the Walking Jack brand. We hope they enjoy wearing it as much as we enjoy making it!"
Dive into the world of Walking Jack
Omega Fitness Photography shoots Daniel Tsetkov for Walking Jack
Adrian C. Martin shoots Tomas Perez for Walking Jack
We want to hear your opinion
There's no excuse for bad underwear
Make sure that you're making a good impression when you take your clothes off.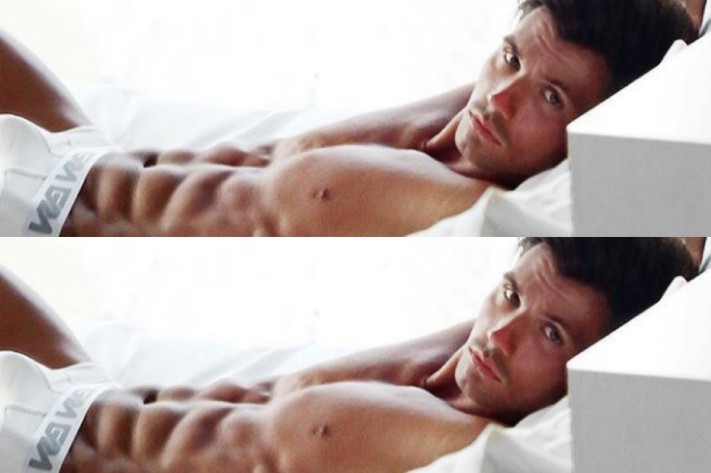 There's no excuse for bad underwear. It doesn't matter how great your body looks or how fabulous your personality — bad underwear is going to kill your credibility, whatever the scenario.
Here's some tips:
Your underwear should be comfortable but should make you feel good too.
Ensure your underwear enhances your best assets — lifting, separating, cupping, and padding are all worth exploring in your underwear choices.
In general, go for a cotton/lycra blend. This type of fabric generally delivers the best of comfort and style.
Keep your underwear supply up-to-date and fresh — anything faded or saggy is likely to be a boner-killer.

Go under-cover with camouflage