There's something unique about a father and son bonding session over a quality film.
If you're looking for a way to celebrate Father's Day, here's a couple of movie suggestions that could fit the ticket.
Dirk Bogarde is outstanding in this role of a gay man trapped by a blackmail plot at a time when it was illegal to be gay.
Based on the novel by Mario Puzo, Francis Ford Coppola directs Marlon Brando and Al Pacino in this iconic film about family politics and family business. More than just a gangster film, The Godfather explores the corruption of power, and how a family responds as the world around them changes. Cinema classic.
Phil Alden Robinson adapted the novel Shoeless Joe to create this surprisingly watchable film about baseball, family, and fathers. This is one of Kevin Costner's good ones.
A film adaption of the play of the same name, Jack Thompson and Russell Crowe play the father and son navigating life together in Sydney. It's not perfect, but there's warmth and heart which is hard to resist.
Not just a sports movie, this is Spike Lee giving us the father/son treatment, with Denzel Washington at his finest.
Our Lady of the Assassins is the film adaptation of the novel by Fernando Vallejo. The film is directed by Barbet Schroeder, and tells the story of a writer who returns to Colombia and falls in love with a young boy struggling to navigate the lawless streets of Medellin.
A beautifully crafted film from Tom Ford, adapting the novel by Christopher Isherwood. Stars Colin Firth and Julianne Moore.
Mike Mills wrote and directed this film, based on the coming-out of his own father later in life. Christopher Plummer is outstanding as the father.
Gerald McCullouch and Dan Via take Via's play from stage to screen in this story about Daddy-issues that doesn't quite go where you expect it to.
Set in northern Italy in 1983, Call Me by Your Name gives us the first love of young Elio (Timothée Chalamet) as he begins to explore his passion for the older Oliver (Armie Hammer). Beautiful to look at and will make you want to move to Italy and fall in love.
We want to hear your opinion
Making the porn that he wants to see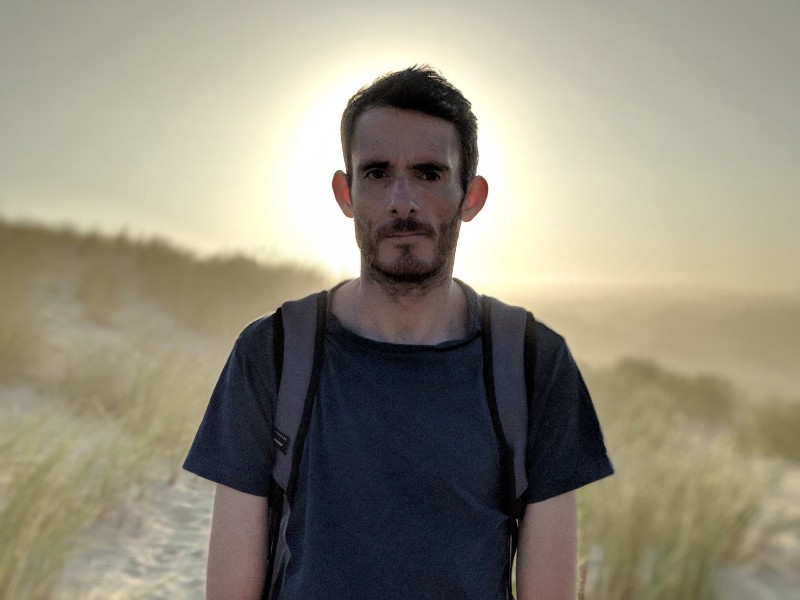 I caught up with filmmaker Ivan Sobris to talk about the importance of stimulating your senses.
When did you discover and start to explore your passion for film-making?
Very late. I've always been fascinated by movies, but I was already 27 or 28 when I actually started thinking about making them myself.
I was at yet another crossroads, both personally and professionally, and I needed a fresh start. I took a foundations class in film-making and started making short films.
What drew you to start specialising in gay porn?
Not being able to get off to porn anymore.
I grew bored of mainstream porn. I don't know why or when it started, but I slowly realised that most porn looks very fake and unnatural, and it wasn't exciting anymore.
I started thinking about what I wanted to see, then I took my camera and filmed it.
How would you describe the porn films that you produce?
I guess it's more sensual and intimate, that's the feelings I try to convey anyway.
Who are some of your gay porn heroes and inspirations?
I don't like the word heroes, but anybody who uses their visibility for a cause has my deepest admiration. To name just a few — Buck Angel and his advocacy work for trans rights, Jacen Zhu and his #takedowntina campaign, and Nic Holas with The Institute of Many that supports people living with HIV.
For the inspirations — Pier Paolo Pasolini, André Téchiné, Sebastien Lifshitz, João Pedro Rodrigues, Bruce Labruce, and so many others. Not all of them made pornographic movies, but they were my first introduction to eroticism and pornography.
I've masturbated so much watching the Jérémie Elkaïm and Stéphane Rideau scene on the beach in Come Undone — my bed sheets still remember it!
You've launched a JustFor.Fans subscription channel — how does this channel expand your audience reach?
I don't think a JustFor.Fans in itself can really help expand the reach, but I haven't had time to really look at all that I can do with it yet. For me, it's more a way to assess if people like my videos enough to pay for it.
What sort of feedback do you get from your audience?
So far, the feedback has been surprisingly good. I'm very critical of my work, so it's been good to receive some nice words from complete strangers.
I have a very organic approach to making movies — I like improvising as much as I can, so what people expect has a very limited impact on what I end up doing because I don't really expect anything myself until it's happening.
What do you hope that people feel when watching your films?
I hope they feel the sensuality, because it makes sex so much better. No matter how rough you like sex, the more senses you stimulate then the higher the pleasure.
What are some of your goals and ambitions for the months ahead?
On a personal level, improving my skills. I'm satisfied enough with my videos to show them, but it's still far from what I'd like to be able to do. It's a journey, I'll get there eventually.
On a business level, it's too soon to tell but I'd really like to start a studio. My JustFor.Fans is the first step — I'll see in a few months if people are ready to pay to see my movies and I'll take it from there.
Follow Ivan Sobris on JustFor.Fans