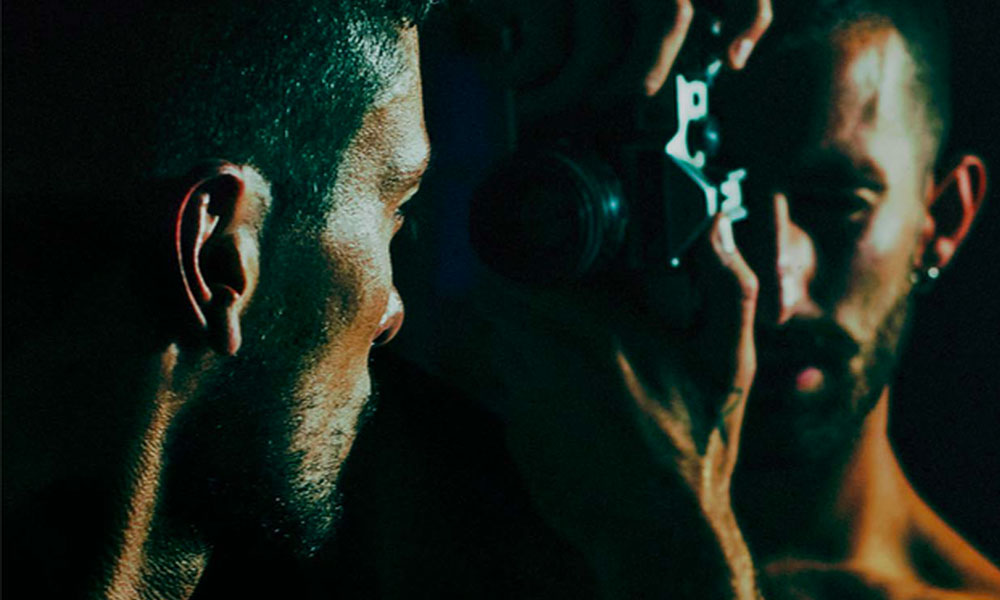 Celebrating male photography and erotic art
Meet Ben Sabo and indulge in his celebration of naked men in Pineapple Blog
One of my favourite Instagram treats is queer photography showcase Pineapple Blog, and I'm obsessed with their digital magazine.
I spoke with Ben Sabo, the guy behind Pineapple Blog, for a behind-the-scenes look at all things erotic:
Why did you decide to create Male Pipedream?
It just came up. I did a 'best of' selection of my favourite works from the blog, and I named that Issue 0. I got to thinking that there should be an Issue 01 too, so I published that a few months later with interviews and exclusive photo sessions.
Did you consider printing it as a magazine, or was the concept always to create it as a digital magazine?
The concept is for it to be a printed magazine, but the reality right now is to produce it as a digital version.
I'm still looking for the best method to be able to print the magazine with the quality that I want.
This is the second issue of Male Pipedream, how often will the digital magazine be published?
It should be one each season, so four times in a year. In between the issues I'm planning to make a shorter, Special Edition, and that should be released at least twice a year.
How do you select the artists featured in the magazine?
I always have a few favourites from the site whom I ask to contribute. I always try to ensure a wide variation of artists to keep the magazine interesting and not to feature only one type of photography or art. So far I've had good feedback from the contributors.
Who's the target audience of Male Pipedream?
Everybody who loves art and photography.
Who are some of your heroes, in terms of male photography and gay art?
It's hard to name individuals. From photography, I love the pictures by Bruce Weber, Hadar Pitchon, Mapplethorpe, and many more. I like the art of Tom of Finland, and Keith Haring — artists who have a vision.
Why did you decide to establish Pineapple Blog?
Back in August of 2016, I was feeling tired of fashion photography and I wanted to do something else.
As a person who loves art and photography, I always browsed lots of Tumblr sites to find inspiration, but I thought it would be so much better to find all those images in one place. That's how I got the idea to make a site for it.
At that time I was struggling in my private life, so it was a great opportunity to concentrate on something new.
What's your objective with Pineapple Blog?
My goal is to make the blog the best place for artists who make kinky art or photography but haven't yet had the opportunity to be published by regular sites.
What's your view of the perception of male erotica in today's cultural landscape?
Male erotica's new home is Instagram, Onlyfans, and all the social sites. There's now so much erotica on the internet, everybody can find something to suit their taste.
For me, natural photographs work better, I don't like the perfectly retouched world. Even though there is a beauty in it, I find it unreal.
We want to hear your opinion
Celebrate the New Year with some erotic gay fiction
Start 2019 with a bang!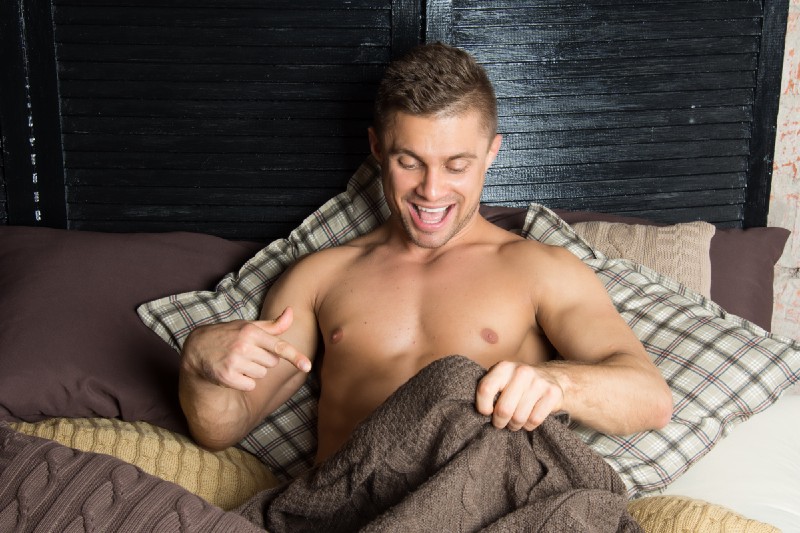 If you're looking for some fap fiction to help fuel your fantasies, you might want to take a look at the Bad Boys' Book Club series.
Volume 5 in the series kicks off with a New Year's Eve celebration which definitely gets corks popping.
Here's some samples.
"I hate New Year's Eve…" grumbled Hamish.
"Don't be so miserable!" laughed Kevin. "You're Scottish! I thought Scottish people loved New Year's Eve?"
"You're right…" acknowledged Hamish. "I hate New Year's Eve in London."
"Maybe you're just homesick?" suggested Kevin.
"It's cold but there's no snow…" explained Hamish. "Wherever you want to go is too busy. You can never find your friends. It's impossible to get home."
"Okay, I get it…" smiled Kevin. "You hate New Year's Eve in London. But, it's New Year's Eve, and we're in London. How about we make the best of it?"
"That's enough talking…" said Tegan, putting his glass down and wrapping his arms around Kevin, bringing their lips together.
There was an awkward moment as Hamish and Jerome looked at each other expectantly. Hamish decided to take charge and moved across to Jerome on the sofa, their bodies crunching as their mouths connected. Hamish immediately felt Jerome's hands on his ass, grabbing him, exploring him. The small shorts that Hamish was wearing were soon being pushed down as Jerome's strong hands kneaded Hamish's muscular butt-cheeks.
Hamish locked eyes with Kevin, confirming the connection between them. Hamish knew that it turned Kevin on to watch him with other guys. In that moment, Hamish realised that Kevin had invited Tegan and Jerome over so that he could watch Hamish being worked over by them both.
Here's the geo-specific links on how to get your hands on a copy of Volume 5 of Bad Boys' Book Club: