The latest track from Cazwell is Cakes.
The video, directed by Nathan Noyse, is a spectacular butt-buffet.
Interview
I caught up with Cazwell to talk about the subtext of Cakes.
You've written that the look for this video all began with the wrestling masks. What makes wrestling masks sexy?
My concept was that the guys would all have an identical look. Giving them all masks definitely made that easier. I think there's something sexy and mysterious about showing off the guy's entire body but not being able to see his face.
The absolute focus of the video on the juicy asses of the dancers takes the hyper-sexual gaze of hip-hop and flips it 180. Is this the gayest video you've created so far?
It's definitely the gayest in terms of objectifying the men the way women are typically objectified in a hip-hop pop video. On the other hand, they're all pretty masculine with their attitude and their wrestling masks.
Is it a political statement — wearing the stars and stripes while being authentically and visibly super-gay?
It ended up being more of a political statement then I thought it would be. I originally got those masks because the red, white, and blue ones were the only ones they actually had eight of, and then I decided to keep the theme going. But, right now, I do find it important to be as gay as possible.
Meet the dancers from the video
Photos
We want to hear your opinion
Celebrate the New Year with some erotic gay fiction
Start 2019 with a bang!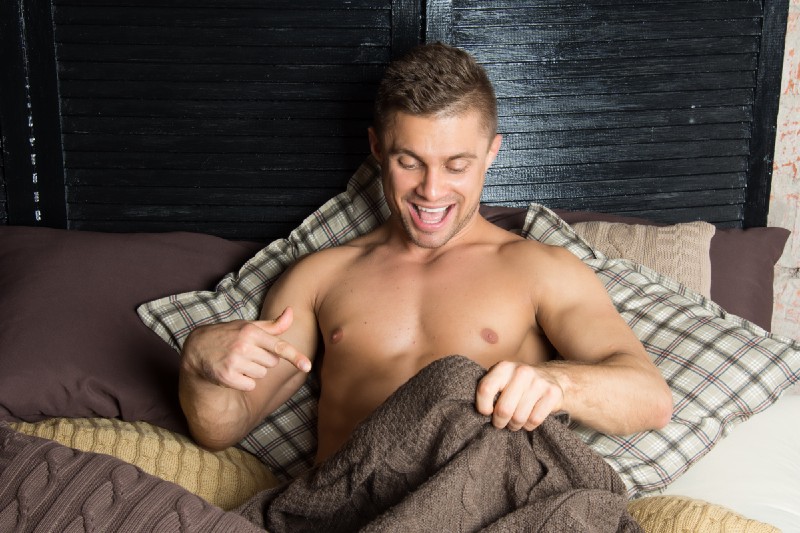 If you're looking for some fap fiction to help fuel your fantasies, you might want to take a look at the Bad Boys' Book Club series.
Volume 5 in the series kicks off with a New Year's Eve celebration which definitely gets corks popping.
Here's some samples.
"I hate New Year's Eve…" grumbled Hamish.
"Don't be so miserable!" laughed Kevin. "You're Scottish! I thought Scottish people loved New Year's Eve?"
"You're right…" acknowledged Hamish. "I hate New Year's Eve in London."
"Maybe you're just homesick?" suggested Kevin.
"It's cold but there's no snow…" explained Hamish. "Wherever you want to go is too busy. You can never find your friends. It's impossible to get home."
"Okay, I get it…" smiled Kevin. "You hate New Year's Eve in London. But, it's New Year's Eve, and we're in London. How about we make the best of it?"
"That's enough talking…" said Tegan, putting his glass down and wrapping his arms around Kevin, bringing their lips together.
There was an awkward moment as Hamish and Jerome looked at each other expectantly. Hamish decided to take charge and moved across to Jerome on the sofa, their bodies crunching as their mouths connected. Hamish immediately felt Jerome's hands on his ass, grabbing him, exploring him. The small shorts that Hamish was wearing were soon being pushed down as Jerome's strong hands kneaded Hamish's muscular butt-cheeks.
Hamish locked eyes with Kevin, confirming the connection between them. Hamish knew that it turned Kevin on to watch him with other guys. In that moment, Hamish realised that Kevin had invited Tegan and Jerome over so that he could watch Hamish being worked over by them both.
Here's the geo-specific links on how to get your hands on a copy of Volume 5 of Bad Boys' Book Club: