Want to know how to give the best blowjob of your life? Michael Soze of Boner Magazine has put together this handy guide.
Why is it called a blowjob?
The name itself isn't particularly accurate. Nothing is blown here. The theory is that the term is derived from the slang of English prostitutes — to 'blow off' was to drain the steam, to release the pressure from the pipe.
Who invented the blowjob?
The earliest recorded blowjobs have been found on papyrus scrolls from Ancient Egypt. But the blowjob also appears in the records of the ancient civilisations of China and India. It's a practice that also seems to have been celebrated by Native American tribes. Even today, there are tribes in Papua New Guinea where boys swallow the sperm of an adult as part of their initiation rite. Blowjobs have power.
Who wants a blowjob?
While blowjobs are generally accepted as a fairly normal part of a sexual encounter, studies suggest that 50 percent of straight guys report that they want to receive more oral sex.
Turn-offs or turn-ons?
If you're guy who's hooking-up with another guy, it's a pretty safe assumption that blowjobs will be on the menu.
But not all guys are into the same things, so until you've got a bit familiar with each other you might want to play it safe to ensure that some repeat business is an option.
Cleanliness is usually a good starting point. Sure, lots of guys are into sweat and stank, but if you're expecting a blowjob from a guy you don't really know then having a shower and ensuring that you're minty fresh is a sensible move.
Manscaping is something to consider. If you're a hairy guy, a bit of a pre-blowjob trim might be a good option. Not only will it reduce the amount of stray hairs flying around, but it presents your package in its prime.
Take your time
Depending on the encounter that you're having, a blowjob maybe all that you've got time for. However, if you're not in a rush, taking your time with each other will result in a better blowjob all round and will probably lead to a further exploration of the fun that you can have together.
Practice makes perfect
Here's some things to think about if you're wanting to deliver a great blowjob:
Make him wait. You know you're going to give him a blowjob. He knows you're going to give him a blowjob. But don't just dive straight in there. Foreplay of any description is all about building the anticipation and expectation. If the first step on the sexual road-map of your encounter is getting your mouth on his cock, gradually work your way towards that. Use your lips and hands to explore his body. Slowly undress him. When you eventually peel down his underwear and his cock springs free he should be so ready for you that he's begging you to put your mouth to work.
Get him wet. Once you've got his cock in your hands and your mouth ready to go, don't think that you've got to get his cock into the back of your throat as quickly as possible. Ideally, that's where you're heading, but take your time. Use your lips, use your tongue. Work your mouth up and down his shaft — get as much saliva as you can all over every inch of his cock. Keep jacking him while you're working your mouth on him. Get your tongue into his balls. If he's got a foreskin then give that as much attention as possible. Get him so turned on that he's aching to feel your lips wrap around the head of his cock.
When you can't resist any more, let the head of his cock start to slide across your tongue. Try and stay in control of the pace and momentum of the encounter. If you're doing it right, by this point he's going to be tempted to just grab hold of your head and throat-fuck you, but if you show him that you know what you're doing he'll want to experience everything you've got.
While you're taking his cock in your mouth, keep using your hands on him. Jacking his cock while you're sucking him, alternating your mouth and your hands. Some guys really respond to a bit of a twisting action as you work up and down their cock-shaft. Keep playing with his balls.
The general rule with a blowjob is no teeth. The cock is obviously a sensitive part of the body, and teeth are generally a bit of a boner killer. However, if you're having an encounter that's a bit more intense then you might not have to worry so much if your teeth are occasionally making contact with his cock.
When it comes to blowjobs, saliva is your friend. You need his cock to be spit-slick and as wet as possible. Don't worry about slobbering all over him, that's what you've got to do. If your mouth is getting dry, it's handy to keep a bottle of water handy. You can use lubricant if you want, but nothing beats a spit-slick cock.
A good blowjob will often lead to rimming, but that's a whole separate article, so we're not going to address that here. Except to say that we're obviously in favour. We love rimming. You also might want to use your fingers on his hole or fucking into him. Some guys really like that while they're getting their cock sucked, for others it feels a bit like a distraction. Give it a try, the way his body responds will let you know how he feels about it.
As the heat between you builds, you're going to be taking his cock deeper and deeper into your mouth and into your throat. It can take a bit of practice to build confidence and experience to know what it feels like to have a hard cock slamming into your throat. Take your time, do what you feel comfortable with. Breathing through your nose helps. The more you can relax, the deeper you'll be able to take him. There's nothing quite so blissful as feeling his balls slapping against your chin or nose as he slams his hard cock into the back of your throat. This is where you both lose yourself in the intensity of the moment — all he can think about is fucking your throat, and all you can think about is servicing his cock.

Gag-worthy?
When you lose yourself in the pleasure of giving an awesome blowjob, it's fairly likely that from time to time his cock will slam so deep into your throat that you'll gag a bit. It's no big deal, don't panic, just slow down the pace a little, re-focus, and get back to work.
Nipple play
It's not always easy to multi-task while you're focused on giving a great blow-job. If you've got a spare hand, give his nipples some attention. Twisting them hard is a great way to intensify what he's feeling.
Eye contact
Giving a blowjob is one of the most intimate things you can do with a guy. It's really important that you're totally present in the experience. You don't need to have constant eye-contact, that would probably raise some red flags, but looking him in the eye while you're sucking his cock is a real turn-on and demonstrates the sexual connection you have with him.
Don't speak
Leave the bad dialogue to vintage porn. Your mouth should be too busy to say anything, and all you want to hear from him are grunts of pleasure.
Special tricks
These are a bit superfluous if you're giving a blowjob to a guy on a one-off random hook-up, but if you've got repeat business and you want to mix things up a bit then here's a few tricks you can try:
Warm your mouth with warm water, this gives him a different sensation.
Heat up half a grapefruit. Squeeze it and cut off the end — you're effectively making a grapefruit flesh-jack. Push his cock through it and jack him with the grapefruit while you're also sucking him.
Suck on a mint and then lick his cock-head. It will give him an intense tingling sensation.
Play with your food. Whipped cream, chocolate sauce, or honey can all be good fun.
Spit or swallow?
Obviously, your encounter may not end with the blowjob, so how you enjoy each other's cum could be a question at a different stage in proceedings.
There are some studies that suggest that 90 percent of guys don't swallow — that they prefer the cum to spray over their chest or their face. That number seems high to me, so we might need to do some more research on that.
Sure, it may not taste exactly like pineapple juice, but feeling a guy's cum pumping down your throat is pretty satisfying and a great testament to your blowjob skills.
Republished courtesy of Boner Magazine
We want to hear your opinion
Thinking about getting a Prince Albert?
Jack Pierce: "Be prepared for a knowing wink at airport security."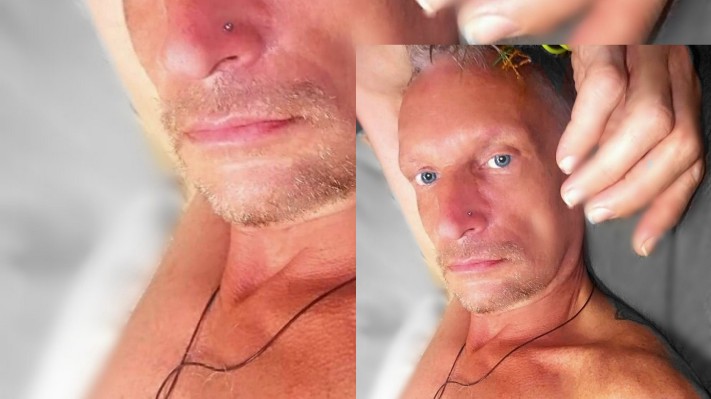 I caught up with Jack Pierce to talk about piercings and the allure of a Prince Albert.
What led you to decide to get a PA?
I'd always liked the look of a dick with a PA, I still do. Even the initial small gauge piercing ring looks great on a cock. I'd been fucked a few times by guys with PAs, and it felt really good inside me. I wanted the guys that I had sex with to experience the same with me.
Were you nervous?
All the guys I've spoken with about it agree that it takes a while to pluck up the courage to visit the piercer to get the deed done. For me, it was a good six months between deciding to have a PA and actually getting it done. On the particular day I got it, I hadn't planned to do it that day, I just decided during the morning at work to pop into town and get it done. A bad move as it turned out!
The piercer applied numbing spray to my uncut head, and we waited for 10 minutes. Nervous and anticipating the upcoming pain, I lied and told him there was still feeling there. More was sprayed on.
With me watching and holding my now semi-erect penis — apparently a common occurrence according to my piercer — the needle was swiftly pushed through the head and the ring followed it and was fastened. Painless, thanks to the numbness of my cock.
Back at work less than an hour later, my decision to have the piercing done in the middle of my work day was shown not to be the best idea — the bleeding started and the numbness wore off. I headed home early.
How long does it take to heal?
The healing process took about four weeks, with the easing of a month of pissing broken glass. It may have been sooner, but as with many recipients of this particular type of piercing I was keen to try it out. Learning to piss with an additional hole down there is also something I hadn't planned for. Thankfully, I have a foreskin to help direct the streams.
The usual morning glory proved to be painful for the first couple of weeks, but that didn't stop me from using it for its desired purpose within the first week. In retrospect, with the size of the ring put in it wouldn't have made a considerable difference to the recipient, despite the ring being unencumbered by a condom. I had sex with the ring in before I had tried masturbating.
What size gauge have you currently got in?
I'm currently sporting a 0 gauge or 8mm ring. This has an internal diameter of 28mm, with a 12mm ball.
After the initial sizing up to a mere 4mm after six months, I had a period where I was satisfied with the size and didn't feel the need to increase. I've had the PA for 15 years now, and had a period of a few years where I had no ring in at all thanks to a partner who didn't like it. The things we do for love!
Once that relationship was over, I decided to try to reopen the piercing myself. I bought a new ring, and it went in without the need to visit a piercer. Thankfully, the hole was still open. Since this rediscovery, I've sized up from 4mm to 6mm to 8mm every six months. Will I size up again? Probably.
What sort of maintenance is required?
Maintenance during the healing process is vitally important to prevent infection, but it's not rocket science.
After sizing up, it can be a good idea to apply a little lube every now and then to ensure the new, larger ring runs through the hole smoothly while the natural stretching takes place.
Once healed, very little maintenance is required. It just becomes part of your regular genital hygiene, and should always be washed after a sexual encounter to prevent a UTI. A larger ring on a big cock can reach the parts other cocks can't reach, so this last post-sex procedure is pretty important.
Be prepared for the ring not to be as clean when it comes out as when it went in, especially after a rough session.
What sort of reaction do you get from guys?
Even today, this type of piercing doesn't seem to be too common — lots of guys tell me that I'm their first. The presence of the ring can put some guys off, especially with the size of ring I have in at the moment.
Guys who are experienced with a PA are adept at taking the ring orally, without the fear of damaging teeth. The wearer of the ring must be prepared to have the frequency of oral sex decreased if, like me, they're unwilling to remove the ring.
As an experienced top who isn't accustomed to inflicting pain on a guy — unless requested — I always prepare a guy's ass for the experience. Being girthy down there anyway, it's something which is a part of my sexual routine. Once inside, I'm told that the ring adds to the experience and can be used to massage the prostate. A hands-free ejaculation from the recipient is a common occurrence.
Do you always fuck with it in?
I always fuck with the ring in. I won't remove it — guys I meet are aware of the presence and size of the ring before we fuck, so I ensure that it's not a surprise to them when the jock comes off.
There has been the odd occasion where my cock has had a lot of action during a weekend — especially where un-lubed holes have been involved — and I can be a little sore. To help this, I prefer to size-down the jewellery as opposed to go ring-free. It really does feel strange without a ring in there.
If someone was thinking about getting a PA, what advice or guidance would you give them?
I've never regretted having my piercing, the initial discomfort is soon forgotten. The benefits of having a ring in the end of your cock are many. The addition of a ring makes a good-looking cock look even better. The orgasm you get when masturbating is heightened considerably, so it's something a guy who usually bottoms should also consider. The sexual experience for both the owner of the ring and the recipient is improved to the point that you will never want to fuck without it.
If you're thinking of taking a needle down there, my advice would be to just go for it. What have you got to lose? Pay close attention to the healing hygiene process, which is as easy as dangling your dick in a glass of sea-salted water once a day for a few weeks. Plus, you should be prepared for the knowing wink you'll receive at the airport metal detector.