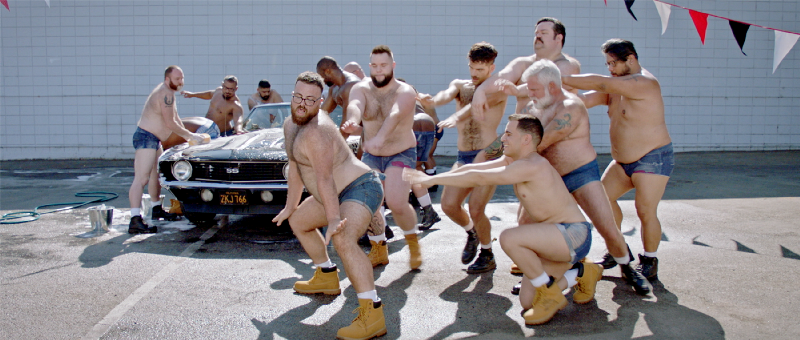 Big Dipper has us Lookin and Shookin
Big Dipper's new track is officially our summer anthem. His forthcoming album Late Bloomer, will be released later this year.
Big Dipper's new track Lookin is officially our summer anthem.
Produced by So Drove, Lookin is an upbeat slice of pop that makes you smile and gets you dancing.
Directed by Tobin Del Cuore, the video for Lookin immerses us in a sexy car-wash fantasy — with lots of beefy boys covered in suds.
Lookin is the first single from Big Dipper's forthcoming album Late Bloomer, which will be released later this year.
I caught up with Big Dipper to talk music, objectification, and a car-wash fantasy.
What was your inspiration for the song?
I was really obsessed with Jock Jams growing up. I told the producer, So Drove, that I wanted to make something that sounded like that. The lyrics kind of came naturally. Once we wrote the hook for Lookin, it became clear that the whole song would be about confidence and catching someone's attention. I also really wanted to put instructions to a dance in the lyrics of a song — so we did that as well.
A sexy car wash is one of my top fantasies. Why was the car wash the right concept for the video for this track?
It was the first idea that really popped into my head and it stuck. I became obsessed with a car-wash idea, no matter what we talked about as we were planning the video. I really wanted to flip the typical visual of girls in bikinis at a car-wash, and show off big sexy guys covered in suds and water. It felt like the perfect concept to showcase bodies and choreography and a great backdrop for a summer bop.
How did you cast the guys featured in the video?
It was a deep dive on a lot of social media — most of the cast were referrals from friends, or people I follow online. I was really focused on casting guys who weren't focused on nightlife, or being poster boys. I wanted real people who have passion and drive and confidence.
Most of the guys in the video aren't actors or dancers by trade, but they work in a diverse range of professions and felt passionate about representation in the digital video space.
This is the first track off your album Late Bloomer — is the sound of Lookin indicative of the rest of the album?
Kind of, but not really. The quality of the music and the song writing is definitely a level up on this album, but it's not all super-poppy or dancey. The album is a total journey from start to finish, and moves through a few genres — pop, trap, club. It's really dope, and I'm super proud of it as a body of work.
I set out to make this album three years ago, it's been a long time coming. I'm super-proud of the work I did on this project, and I'm so impressed with all of my collaborators.
We often forget the subliminal — and often overt — messages that we send to young guys when we constantly objectify gym-sculpted muscular physiques that are completely unobtainable for most people. What I love about your video is that it celebrates that big guys are sexy, and that confidence is sexy. Do you mind if we objectify you a bit?
I think anytime you put yourself in the public eye you need to be prepared for objectification. I love my body, and I'm happy for people to look at it if they want to. It's important to show lots of body types and all the different types of beauty that exists in the world.
What next for Big Dipper?
I've got a few more videos coming out this summer, plus the full album will be released as well. Plus, I'm constantly playing live shows.
My podcast — unBEARable with Big Dipper and Meatball — is in its second season on the Revry App, or anywhere you get podcasts. It's about being a different kind of bear. We've got great guests this season like Alaska Thunderfuck, Nicole Byer, Brad Kalvo, Ginger Minj, and more!
Dive into the world of Big Dipper
Follow Big Dipper on Instagram
Upcoming dates for Big Dipper's live shows
29 June — San Diego, CA
4 July — Asheville, NC
8 July — Burbank, CA
3–4 Aug — Bard College
10 Aug — Kanasa City, MO
12 Aug — Burbank, CA
16 Aug — Chicago, IL
17 Aug — Milwaukee, WI
18 Aug — Madison, WI
We want to hear your opinion
Turning break-ups into dance-breaks
Jack Tracy isn't here for the drama.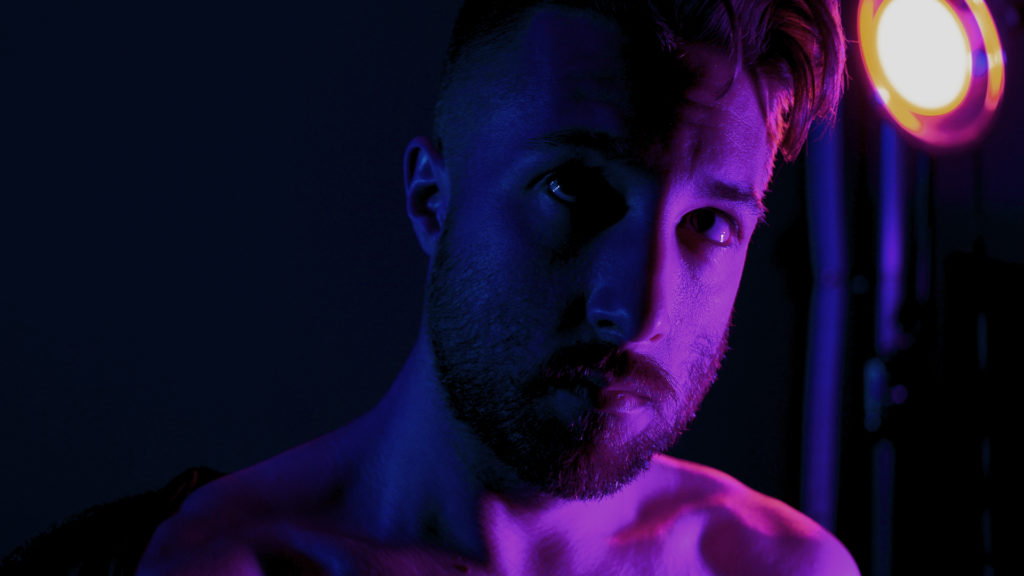 On the release of his first track from his debut album, I caught up with creative powerhouse Jack Tracy to talk break-ups and moving on.
Why was this the right time to create a debut album?
It's always been on my list. I was a huge collector of albums when I was growing up - CDs at that time - and I loved listening to albums from front to back, imagining a stage show. When I started Necessary Outlet Productions and decided to do everything I'd ever dreamt of doing, I was already 31. I started with writing, directing, and acting, but at the same time I did a little dance tribute to Janet Jackson where I also sang some of her hits. It was fun, but I didn't really have the right equipment to get the song mixes right on my own.
Learning from that experience, and making connections with sound engineers through recording songs for my web-series History, I decided I now had enough of a base of knowledge to really give it a whirl. Also, my music comes with a dance spectacle, so I need to get it done before my knees start to give out!
What was the creative process like for the album?
I wrote two of the tracks over five years ago. Even before I started creating content for distribution, I would do it as a hobby. I would mix little tracks on some cheap equipment and see how far I could push it. Two of those songs I loved so much that I wanted to recreate with real production value.
The rest of the tracks come from doing my web-series History. In the second season, I really didn't want to screw around with music licensing so I learned how to make my own basic beats. Those beats then became the skeletons for music on Older, which took a few months to flesh out.
Most of the songs were written over three or four months, as I was editing other projects - usually on a mental break. However, Worst Way was an idea I had right when we finished recording, so I whipped that one up quickly to add before we moved into mixing.
The fist single, Satisfaction, is a break-up song? Was it helpful to use your creative outlets to work through that pain?
There's not a single thing that I write that isn't directly connected to something that I've gone through. It's the only way I know how to write honestly, and in a way that connects with people. Even if I mutate it into something else, there's a kernel of myself and my experiences in everything.
Satisfaction isn't so much a break-up song, it's more of a I've-said-what-I-had-to-say-and-I'm-not-going-to-keep-fighting-with-you-go-away song. People love drama, it fuels them, and there's no greater satisfaction than denying someone your participation in that.
The specific situation this references is old and cold - I worked through that in History - but the emotions are powerful and memorable and a constant source of content.
The choreography in the video for Satisfaction looks complicated - did it take you long to nail it?
I choreographed it! I am first and foremost a dancer, and this is my first real piece of choreography. The way I do it is often very connected to lyrical content, I think of moves to do on key lyrics, and then connect the dots.
For Satisfaction, I booked a studio for five hours and just hashed it out over and over until it looked right. I put the dancers through hell, because to get this dance right you have to know the song inside and out.
How does the narrative of the album Older, connect with the narrative of your web-series History?
History and Older, and most of what I do, is all about introspection. Taking a step back to look at your life, look at your patterns, and try to learn something.
History does that by juxtaposing the past and the present, to let the audience figure it out as the main character figures it out. Older does it by reminiscing, by regretting, by vindicating - Older is the reckoning of a life of introspection
What next for Jack Tracy?
Perform, perform, perform. This album screams for a high octane dance-fuelled concert. I hopefully have a few Pride gigs coming, to start working it out and building my audience, but I hope to get on the road with Older.
I'm also running my comedy series Big Law through the festival circuit - we just premiered at the Big Apple Film Festival. I'm about to start crowd-funding for season three of History. I'm finishing editing my first movie, Snowflake. I'm also writing my next web series, a movie, and a children's book.
I'm just going to keep showing the world what I've got and wait for that big break.