If you are looking for the best camera phone to take those amazing selfies, you are in the right place.
We couldn't imagine our lives without a camera in our pocket at all times, allowing us to share our torsos and food with our legion of Instagram followers.
If there is something mobile companies have to thank the Kardashians for is the increasing popularity of mobile photography. More than any other spec on a phone, its camera is the most wanted and having the best camera can lead to great sales. As such, every year, the biggest names in the industry try their best to be awarded the highly desirable 'Best Camera Phone of the Year'.
If you are looking for a new phone and want to fool your Instagram followers to think that you bring your DSLR camera with you at all times let me tell you: "You couldn't have chosen a better year to do it".
Apple iPhone X
Love or hate it, we know that every time Apple launches a new phone you can't resist the urge to obnoxiously fill your friends timeline on social media with comments or, if you are lucky enough to be able to lay your hands on one, a personal review on the newly released device.
Even with all the criticism surrounding the iPhone X, having Forbes rated it the worst iPhone ever, the numbers don't lie and iPhones seemed to fly out of the shelves as soon as they hit them.
Ten years after the first iPhone has been launched, Apple reinvented itself again with a massive evolution on its concept and design. The new smartphone is the most elegant ever launched and its battery will allow you to record all those private moments — no matter how long you hold, if you get my gist — and the Super Retina HD will allow you to check your performance, over and over again, with an incredible detail.
The camera on this device is quite similar to its predecessor, the iPhone 8 Plus, it is more refined and able to capture images with higher quality. The iPhone X has 12 MP f/2,4 unit and a f/1,8 wide-angular lenses. Let's not forget Apple's DSLR-like Portrait mode, available for the iPhones 7 Plus or later and iOS 11, that will bring that studio quality to your selfies.
DxOMark, the self-entitled "leading source of independent image quality measurements and ratings for smartphone, camera and lens since 2008", gave it a score of 97, which was not enough to take the crown that belonged to my next recommendation.
Google Pixel 2
In September 2017, we saw one of the best camera phones ever hitting the market — the Google Pixel 2.
The second 'Pixel' phone hitting the market has a set of specs that will not impress a photography aficionado. Its 12.2MP f/1.8 unit seems shy compared with its rivals, but Google has invested a lot developing this camera to its maximum potential.
This dual-pixel camera is equipped with auto-focus and a powerful Qualcomm Snapdragon 835 processor that combined with Google's proprietary software will turn any Willem Dafoe into a James Franco — yes, it is indeed a reference to the 2002 Spider-Man movie.
If you are too young to understand the reference:
your parents should pay closer attention to what you seeing online,
it means that you will be able to capture crispy clean images with vibrant colours.
With an outstanding DxOMark score of 98 points, this phone reached first place, scoring a higher result than rivals like the Huawei Mate 10 Pro (97 points) and the Apple iPhone 8 Plus (94 points).
And the best camera phone of 2018 is … the Samsung Galaxy S9 Plus!
It's no longer a surprise to see a Samsung device topping a chart. The South Korean manufacturer got us used to top quality and breath-taking designs and the new Galaxy S9 is no exception.
The brand is on fire — don't believe me? Ask a Galaxy Note 7 user — and Samsung is one of the best selling brands in the world.
The Samsung Galaxy S9 hasn't really made the big leap from its predecessor except for its outstanding camera that brings us the best low-light performance ever on a phone.
It's 12 MP dual-pixel PDAF camera will allow you to take amazing pictures even in low-light conditions although I have to admit some photos seemed a bit washed out.
With a total score of 99 points, the Samsung S9 Plus wins the crown of the best camera phone on the market … so far!
We want to hear your opinion
What are your plans for the weekend?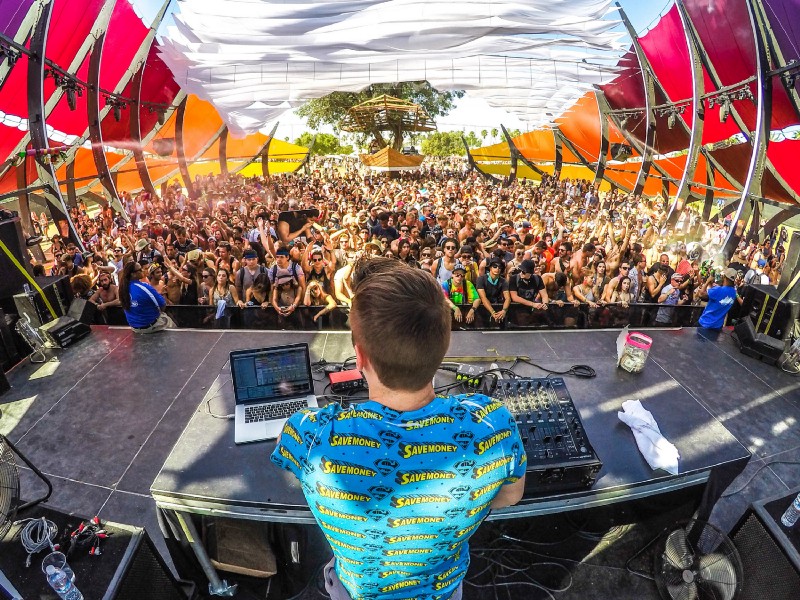 Here's some up-coming events that have caught our eye:
Music, Theatre, and Art
Travel and Parties
Things to watch
Things to read