Danny Short has embraced his online life as Ben Fisher. Talking openly about the amateur porn he creates, and sharing with his fan-base why being a creator of gay porn has become a big part of his life.
I caught up with Danny/Ben to talk about what happens next.
Earlier this year you merged your YouTube identity of Danny Short with your porn identity of Ben Fisher. What led you to decide to bring those two worlds together?
On YouTube I was well-known, but after my break-up I stopped uploading content to YouTube and the views went down over time. It didn't make sense to me to try and be popular on two different stages, so I decided to bring them together and see what happens. I want to continue using YouTube so that users can understand what kind of porn work I do, and to help build my popularity.
What sort of response did you get from your YouTube audience when made that move?
Half of the people that watch my videos already knew, so they were waiting for me to come out about it — like a gay closet. For the people who didn't know, I've had a good reaction — they just want to watch my porn.
How has bringing your Danny and Ben content together changed the style of content that you're producing?
Nothing has changed really, other than me trying to update YouTube with insights from the world of Ben Fisher.
Is OnlyFans a platform that's working for you?
I have a full-time job as a sub-contractor, so I have to do all of the porn in my spare time. I'm using OnlyFans until I have a website of my own.
Are you still using Grindr to find the guys that appear in your videos?
Yes, but it's not as easy as it sounds as most people back out, or they just want to meet and have sex. Or the ones who want to film aren't my type. Most of the time I'm looking on Twitter and my Snap Chat to find guys for the videos.
Can we talk underwear?
I always wear boxers. I like Calvin Klein, but I wear Hollister most of the time. I also prefer guys in boxers, I'm not into jockstraps or briefs.
What are some of your goals and ambitions for the remainder of 2018?
To get my YouTube going. I also want to sort my subcontractor work out. Plus I want to start working on a website for my porn.
We want to hear your opinion
River Wilson is changing the narrative
"People are into the idea of seeing me naked…"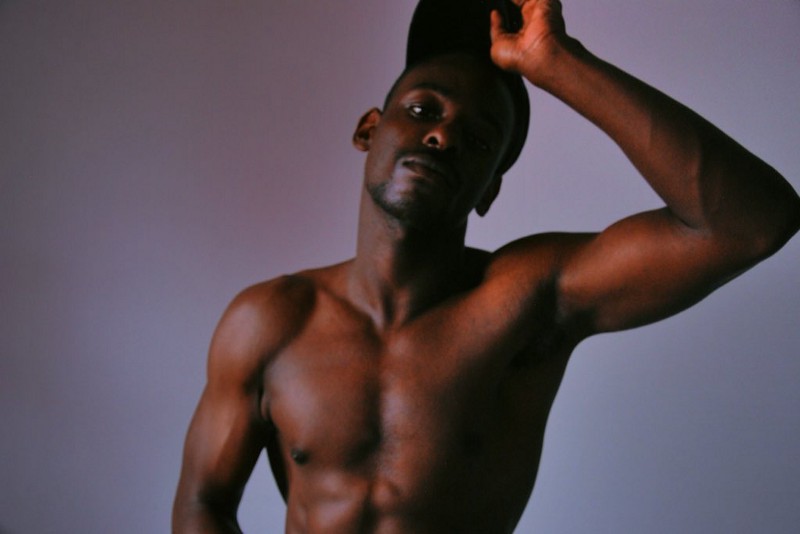 I caught up with River Wilson to talk heroes, underwear, and house-sitting.
What led you to start exploring a career in porn?
My curiosity for sex. I've always been fascinated with this world, so when I was old enough I started doing some research about the industry. After I gathered all the info I needed and felt comfortable, I started the steps to get in.
Would you describe yourself as an exhibitionist?
Not really, I always see the worst in my body, but find it interesting that people are into the idea of seeing me naked — I fake that confidence until I can get to a place where that energy of acceptance goes through my entire body.
Who are some of your porn heroes or inspirations?
I don't think I have porn heroes. I definitively have people inspiring me to want more and to change the narrative already written for a young black man of colour in a place ready to put me in a box.
The Housesitter looks like a great production — how did that project come about?
I was having dinner with my dear friend — J of Socalled — about films, erotica, the industry, and he told me about a project he did back then at Cinema L'amour with a movie by Toby Ross. I thought it was an amazing perspective, so that night we decided to try to make our own production and see where it would go.
Is this the first film that you've produced?
It was a lot of work, but so worth it and I'm planning on doing it again for another project. Figuring out the casting and raising the money were the two challenges that almost got me questioning the whole thing, but then I was inspired and determined so I had to double the work.
Can we talk underwear?
I love wearing boxers — I find them most comfortable, and I'm all about comfort. For the gym, I prefer briefs — especially when I do squats. On other guys, I love them in boxer briefs because then I can see their butt well.
What are some of your goals and ambitions for the months ahead?
I'd love to get into acting and production more — if I can combine it with porn and erotica, then great. In that same breath, I'd also love to be more artistic with these visions.
Follow River Wilson on Twitter