Bad Boy Comes Out: Artie O'Daly explores his Nick Jonas obsession
Everybody loves a Bad Boy
The latest production from filmmaker Artie O'Daly and his Rumble Strips comedy channel is Bad Boy Comes Out.
I caught up with Artie O'Daly for a behind-the-scenes look at the short film.
This is a sequel to Bad Boy? Did you always intend the characters of Bad Boy to appear in further short films?
Bad Boy Comes Out is a sequel of-sorts to Bad Boy, but it's not dependent on you having seen the first one.
Initially, Tony Harth told me he was wanting to play a 'bad boy' but comedically. So I came up with the idea for the first short, we shot it, and put it on YouTube. I had no idea it would take off the way it did. Tony expected to get one million views, but my highest goal was 400 views total — 350 of which would be our friends and family. Within a couple of weeks, the views really started taking off by the thousands, and the comments were pouring in, asking us to make more. So, I quickly came up with the second short — Bad Boy Comes Out.
I wanted to make sure people could see this film without knowing what the first one was.
What was your inspiration for this episode?
I think comedy comes from characters doing and saying things that you don't see coming. People frequently commented that they enjoyed the twist in the first short. I knew I couldn't replicate that a second time, but I wanted some sort of surprise element.
I wrote a whole sequel to Bad Boy — one that directly followed the events of the first one — but it wasn't quite working. But it had one line in it where Mack says — "I'm not who you think I am…" and it was a throwaway joke. Then it struck me, that could be the whole short.
Although the first short was more understated in its gay theming, it attracted a large gay audience. I wanted to be more overt about that this time around, and 'coming out' felt like the perfect set-up for these characters.
Did you focus the narrative around Nick Jonas because that was the celebrity that Tony Harth most resembled? Or do you just have a Nick Jonas obsession?
The joke in that original sequel script was Ashton Kutcher. He was the first celebrity I could think of that had brown hair and brown eyes. But when it became a full short, I was like — "Actually, I'd much rather spend five minutes talking about Nick Jonas to satisfy my undying love for him and his gorgeousness. Then perhaps he'll see the short and realise my love for him is pure and we'll be married on a beach surrounded by puppies and an open bar. And he'll sing to me. Shirtless. Every night. Forever."
One aspect of the comedy in the film is playing on the inter-generational fantasy often explored by gay men. Do you see yourself as a Daddy in that context?
I don't see myself as a daddy, simply because I don't have the money to be one. Aren't daddies well-off, typically? If a son ever came to me and saw my tiny apartment, he'd be like — "Oh. Never mind, dude. I'm good."
Tony and I were in a play together a few months ago. In this play, I was the uncle visiting his nephew in a frat house. One guy in the cast asked me if I was a Daddy in the gay community — that's how they all see me just because I'm older than them. But you know what? I honestly don't mind it. I've dated a younger guy before and it was pretty awesome. So, whatever works. Labels are just labels.
Will there be more episodes for the Bad Boy characters?
Definitely. We'll do at least a couple more stand-alone shorts to continue to build a following. I'd love to map out a whole web-series. From what we've learned so far about the bad boy's childhood, I'm dying to introduce his family.
What next for Artie O'Daly?
My other web series — Successful People — has got two seasons currently on Amazon, and I'm just finishing putting the second season on YouTube. That show follows an unsuccessful songwriting duo as they try last-ditch efforts to make it before it's too late. I'm super-proud of it, especially the second season, so I'm trying to get all eyes on it. Beyond that? More Bad Boy shorts. Get a bigger apartment. Become a full-fledged daddy.
We want to hear your opinion
What are your plans for the weekend?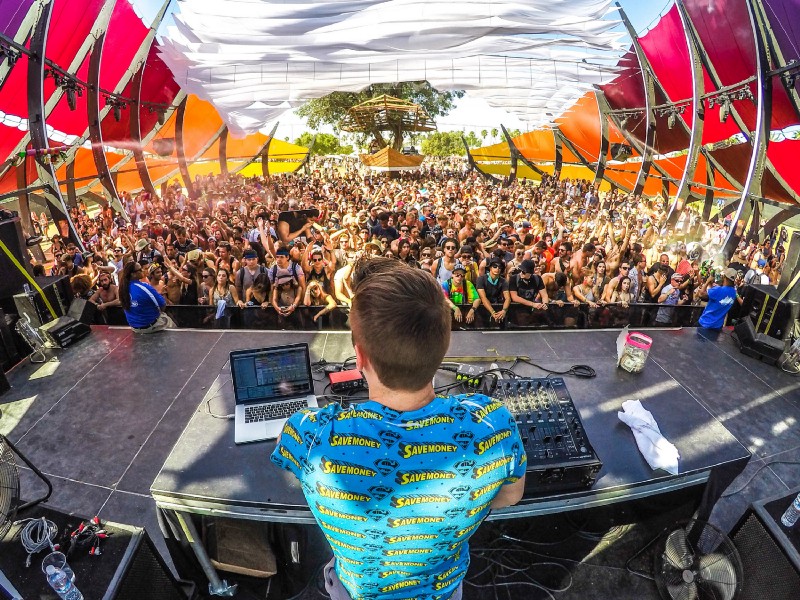 Here's some up-coming events that have caught our eye:
Music, Theatre, and Art
Travel and Parties
Things to watch
Things to read