We're always impressed by the work of Taofique Folarin and Kayden Gray, and the leadership that they're showing with Impulse London is really taking things to the next level.
"Impulse London presents something very fresh and original…" explains Folarin. "Consisting of a group of volunteers passionate about helping their community, but in a very relate-able and innovative way."
To mark World AIDS Day, Impulse London are presenting Momentum - a night of queer music and performance.
"This event embodies the very complexity of HIV/AIDS by drawing in different elements…" explains Gray. "It will engage our audience, encourage reflection, celebrate triumphs. It will certainly be an unapologetic celebration of our raw and powerful sexuality which is still recovering from the crippling effects of the AIDS epidemic. It will be loud in contrast with the under-representation people with HIV/AIDS have been experiencing. Of course, it will be queer as fuck."
"We're very blessed to have privileges that come with being a gay man in London…" adds Folarin. "Living in a city that cultivates creativity and individuality, it's very easy to forget - but you don't have to look very far to become aware of how lucky we are, and how far we have come. There are still over 70 countries where it's illegal to be gay, and our gay brothers are still fighting for their basic human rights. But, London presents its own problems to the gay man - many are here away from their families and places of birth, looking for connection, but in this city it's often loneliness which is found."
The focus of the Momentum event is on HIV, substance abuse, and mental health.
"Those three issues are actually at the forefront of not just this event, but all the work done Impulse London…" explains Gray. "The reason for that is because HIV, mental health and substance use are very much connected. Problems with mental health often lead to substance use, and both of those are barriers we need to overcome in preventing the spread of HIV. Similarly, an HIV diagnosis can cause or deepen existing problems with mental health and, again, lead to substance use as a form of escapism. You could say it's a vicious triangle."
Momentum from Impulse London will be held on Friday 30 November 2018 at the Hospital Club in London.
We want to hear your opinion
Who is going to be at Hard On in London?
The pigs are ready for action.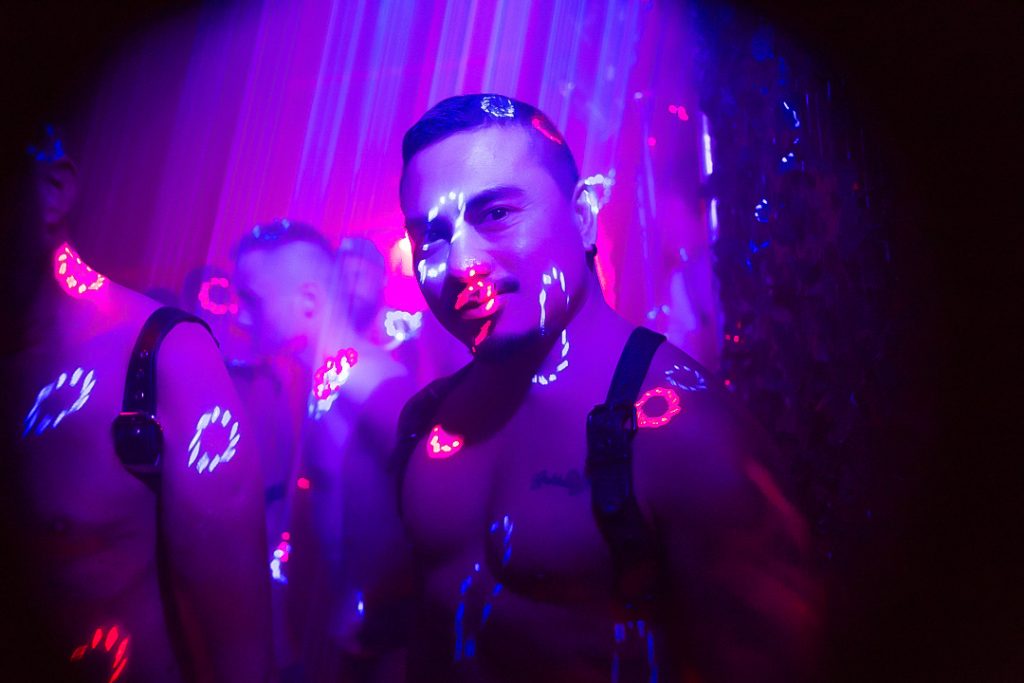 We're only days away from the next Hard On event in London – Saturday 19 January is when the men will be hitting Bloc South in Vauxhall, and they'll be hitting it hard.
One of the many things we enjoy about an event like Hard On, is getting involved in the build-up – figuring out who is going to be there, feeling the energy and excitement building.
At Saturday's event, the music will be provided by Brent Nicholls and the entertainment that has been booked is Aymeric DeVille and Marco Napoli.
If you've been to Hard On, you'll appreciate that the shows are always fairly interactive, and Aymeric has apparently requested a load challenge. So, that should get the party going.
Marco Napoli has helpfully confirmed that his load is probably going to be among the first that Aymeric takes on the night.
We're particularly excited that Marco is going to be bringing some company to London for the event – his boyfriend Joel Someone will be there, for support.
Who else is going to be having some fun? Here's who we've spotted so far:
Just repeating this because it's important. Aymeric Deville – load-challenge.
See you there!