Some people may think of a caravan vacation as being a bit of a safe option, an ideal family-friendly expedition if you're not going too far from home and are just looking for somewhere with a bit of space that the kids can run around in. But, like any sort of travel experience, a caravan vacation can be whatever you choose to make it.
One of my dream vacations is to tow an Airstream caravan across the United States — visiting some of the iconic destinations, the ultimate road-trip.
Why an Airstream caravan?
The company behind the Airstream began building caravans in the late 1920s, but it was in 1936 that the classic Airstream model was first introduced to the world. Made from silver aluminium and constructed in a streamlined shape to cut down wind-resistance.
The Airstream has found a place within the world's popular culture consciousness — primarily because company founder Wally Byam began leading groups of Airstream owners on group vacations around the United States. The convoying caravans were known as Airstreamers — there is nothing quite as striking as witnesses a convoy of Airstream caravans on the move.
How to do it
Airstreams are still being manufactured at the company's factory in Ohio, but for the casual Airstreamer there are also options to hire a caravan for your expedition. California was the original home of the Airstream, and there does seem to be some sort of spiritual connection between an Airstream adventure and the wide open spaces and rugged landscapes of California and the South West of the United States.
The best time to visit this part of the world is between June and September, when you can enjoy the beaches and the great outdoor living that California offers. But the desert climate of the south-west region means that there is year-round sunshine, so you really can enjoy your Airstream caravan travels without too many restrictions.
Where to go
My dream Airstream caravan vacation is to begin from Los Angeles, driving up the coast road to Carmel and Monterey, and then cut across to Yosemite National Park.
Carmel is a small coastal artists' colony perched on a beautiful white-sand beach. Once you've parked the Airstream, everything is within walking distance as you wander around this village with its laid-back beach-side vibe.
The Monterey Bay National Marine Sanctuary features tide pools and kelp forests, which create a home for a huge range of aquatic life — you'll find sea lions, sea otters, dolphins, and humpback whales. You can go sea-kayaking to get a closer look.
Yosemite National Park covers a huge area of spectacular wilderness. The best place to start is with some hiking in Mariposa Grove, and then aim for the top of Sentinel Dome. There are climbing schools and guides available if you fancy some serious climbing.
We want to hear your opinion
Travel Tales: The Gay Globetrotter
Bailey Mills: "I almost died in Mykonos…"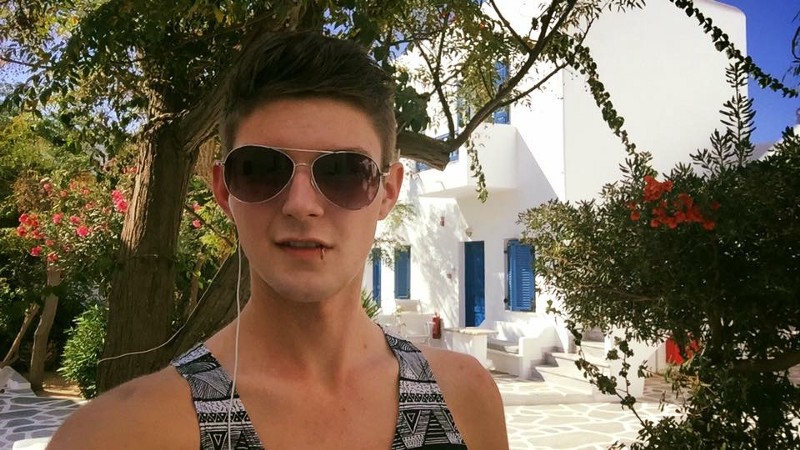 I caught up with Bailey Mills, also known as The Gay Globetrotter, to talk travel.
Where did you go on family vacation?
As a child, I didn't get to travel. We'd go camping in the summertime most years, a 3–4 hour drive away from our life in Vancouver, Canada. This is where I learned to fish, hike, and connect with nature.
When was your first grown-up vacation?
I was 18 when I left my life in Vancouver to travel for the first time. I booked a ticket to London, and flew halfway across the world on my own. A couple girlfriends from high school were on a backpacking tour through Europe, so they met me in London. We flew down to Athens, and hopped onto a ferry to Mykonos. One of the most memorable trips of my life!
Ever had any travel disasters?
I almost died in Mykonos. I remember being locked in a closet while texting my mother that if anything happens to me, I love her. Gun fire was going off outside of our hotel. I tell the whole story here.
Which have been some of your favourite destinations to visit?
Thailand was definitely my favourite trip to date. Every time I visit, I meet such amazing and genuine people and get to experience so many things I can't experience anywhere else.
Which have been some of the romantic destinations that you've visited?
Mykonos tops this list for sure. Watching the sun set over the Greek islands while sipping a pinot grigio with the classic white and blue architecture behind you is definitely a moment for the books. I wish I didn't do it alone!
Are you a good travel companion?
I like to think I am a great travel companion, but don't we all? I'm a very 'fly by the seat of my pants' type of traveller, so it makes it easy for anyone travelling with me to create their perfect itinerary. I can be pretty impulsive when I travel though. If a local recommends a spot on the other side of town, you better believe that I'll find a way to see it before I leave.
I think travelling with one other person is the perfect mix. You can compromise and see everything you both want to see, without it getting too overwhelming to try and cram everything in. That being said, I'm more than happy travelling solo, and have done so many times.
Do you pack light, or do you take everything?
I do my best to pack light, but that is an uphill battle for me. I actually had to buy a smaller backpack so I wouldn't be tempted to over-pack. If I'm going somewhere like London or Los Angeles and staying in a hotel, I'll take a suitcase and pack every article of clothing I own. If I'm backpacking in Southeast Asia or Africa, I do my best to keep it light.
Which destinations are on your wish-list in the months ahead?
South America, for sure. I'm planning a solo backpacking trip through countries like Colombia, Argentina, Brazil, Bolivia, and Chile. I've heard good things about gay men being accepted in South America, and I'm so excited to see what that part of the world is like.